It's time! My most favorite meal of the year is upon us. Well, meals if we want to be accurate. Like most people these days, my Thanksgiving celebrations stretch out over many weeks. Between multiple friendsgivings and family Thanksgivings for both myself and my boyfriend, I eat Thanksgiving dinner a handful times, and I'm totally OK with that.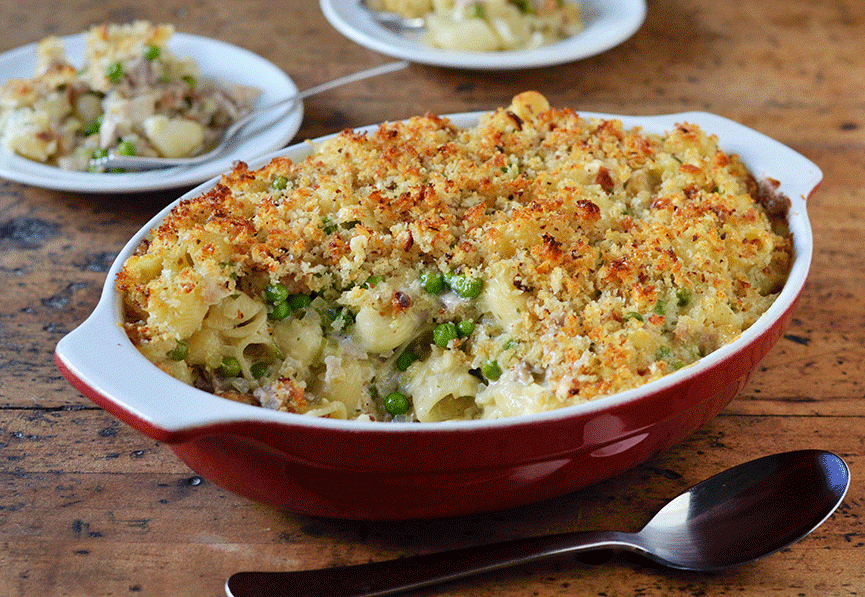 In fact, I make extra of whatever I'm bringing along for these meals so I'm guaranteed leftovers. My absolute favorite use of leftovers? A thick-cut leftover turkey sandwich on sourdough with plenty of mayo and yellow mustard. It's my version of heaven. Honorable mention: leftover turkey tetrazzini, the ultimate cold weather comfort food.
While you plan out your favorite Turkey Day dishes, keep a couple things in mind:
Frozen turkeys are now available at your Co-op. This year we're carrying frozen turkeys from Diestal Turkey Ranch, a family farm right here in the USA that focuses on humanely raising their birds. We're offering their organic young turkeys ($3.99/lb) and original young turkeys ($1.99/lb).  Come scoop one up now for the best selection of size and type.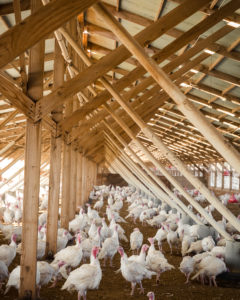 2. Fresh turkeys and local turkeys are due to be delivered to the Co-op Friday, November 17. Make sure you mark your calendar to stop in and get one, because once they're in stock, they fly off the shelves. (It's the closest to flying most turkeys will ever get). Your fresh options include Plainville Farms natural and antibiotic-free turkeys ($2.49/lb), Plainville Farms organic turkeys ($3.99/lb), and Plainville Farms natural, antibiotic-free bone-in turkey breasts ($4.99/lb). Our local option once again comes from Farmer Joe in Salvisa, Kentucky. His birds are pasture-raised, non-GMO-fed, broad-breasted white turkeys coming in at just $4.99/lb.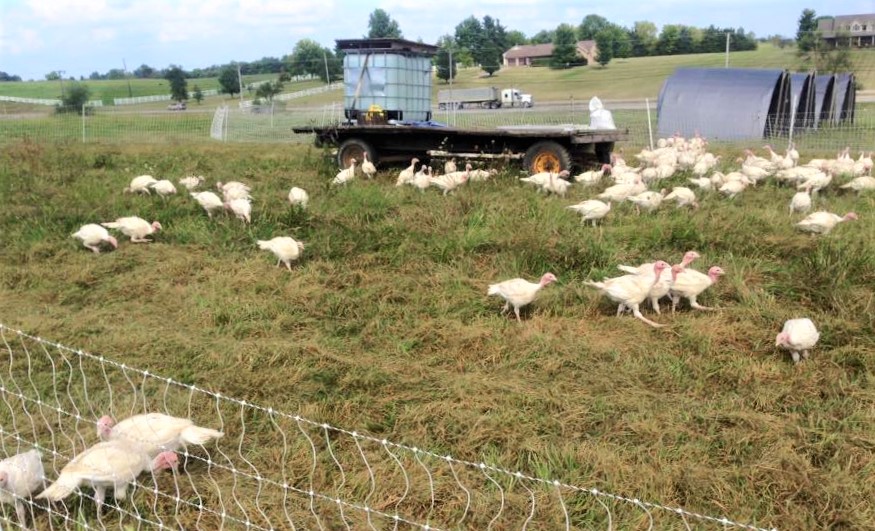 3. Purchase a turkey with your needs in mind. Cooking for just a couple people who only like white meat? Get a whole breast instead of a full bird. Want plenty of leftovers? Buy a bigger bird. As a general rule, buy 1 pound per person. If you're a leftovers lover or have big appetites, buy 1.5 or 2 pounds per person.
4. If you're going with frozen, allow plenty of time to thaw your bird before your big celebration. We're talking days. Procrastinators- you can't fudge this. If you need a refresher course, check out this guide from The Spruce. PRO-TIP: you can brine your bird WHILE you thaw, so you can add flavor while it's doing its thing in your fridge. We even made a tutorial video about turkey brining. It's easier than you think.
5. You don't have to cook everything yourself. It's a holiday; you're supposed to be enjoying yourself. If cooking for a crowd or bringing along a dish to someone else's home stresses you out, just stop by our Grab & Go section of the store. You can pick from a selection of holiday sides and entrees. Simply heat and put in your own serving dish and no one has to know it's store bought! It's house made, after all, so it is technically made from scratch (just not by you, shhh!).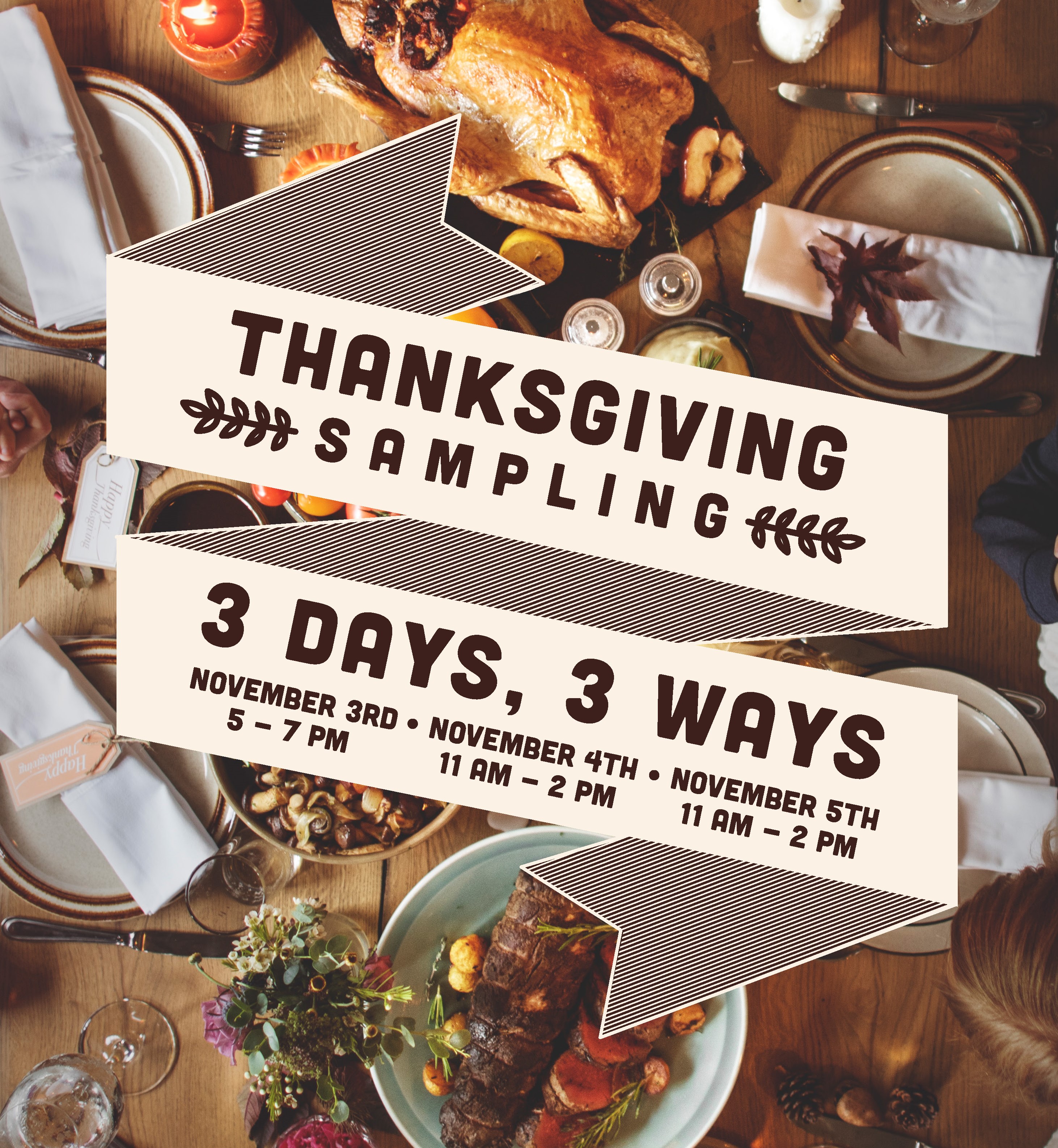 Of course, we just got through Halloween, but it's never too early to start planning your menu. And we can help with that this weekend at our Thanksgiving Sampling: 3 Days, 3 Ways. Cooking for vegans? There's a day for that. Want to cook using Kentucky Proud ingredients? There's a day for that. Are you more of a ham lover? There's a day for that.
Want to eat FREE, delicious food? There are THREE days for that.
Come in for one day or all three; I won't judge. After all, it's my favorite meal of the year!