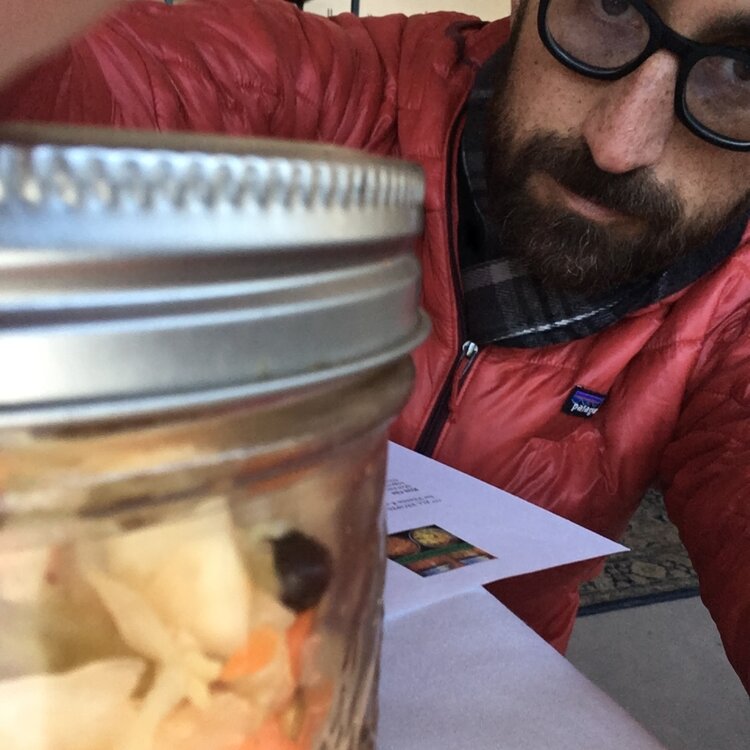 Ryan Koch and Steve Pavey from Counterculture Ferments make "kraut chi" and other fermented foods for our community to enjoy. We asked Ryan how and why he got into fermentation and what his early lessons taught him.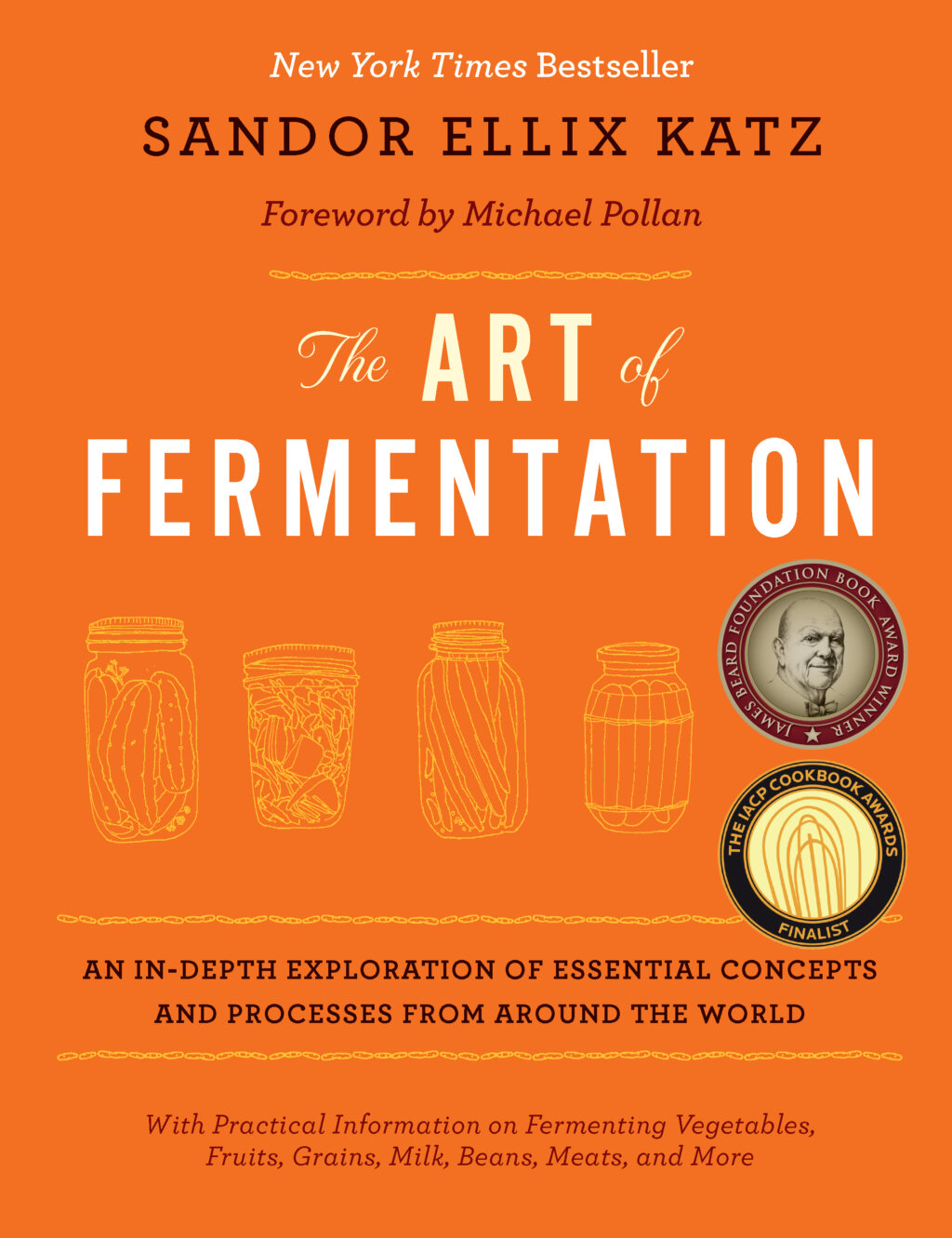 Steve and I were both inspired by the work of Sandor Katz, particularly his book The Art of Fermentation. In fact, we both went to different workshops facilitated by Katz in the past few years. I saw him at the arboretum in Birmingham, Alabama, over the course of a weekend. I was completely taken with his demeanor, his openness to experimenting with flavors, his creativity. Having had a number of ferment failures at home, I went hoping to learn the science behind lacto-fermentation. But instead, Katz demonstrated the art of human connection.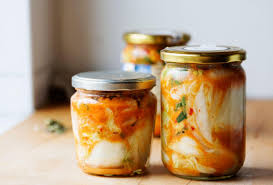 The participants in this workshop sat at circular tables in a large hall. We greeted each other, exchanged pleasantries. Then Katz had about 20 minutes worth of teaching, followed by simple instructions: chop this cabbage, add it to this large bowl in the middle of the table, agree on how spicy you want it to be. He then walked around the room to apply the salt, which was not measured, but simply poured from a commercial salt container. Then we all squeezed and beat the "kraut-chi" there in the bowl between us. We all took some of what we had made together and put it into the jars we had brought. As we did so our sharing became slightly more personal, more friendly.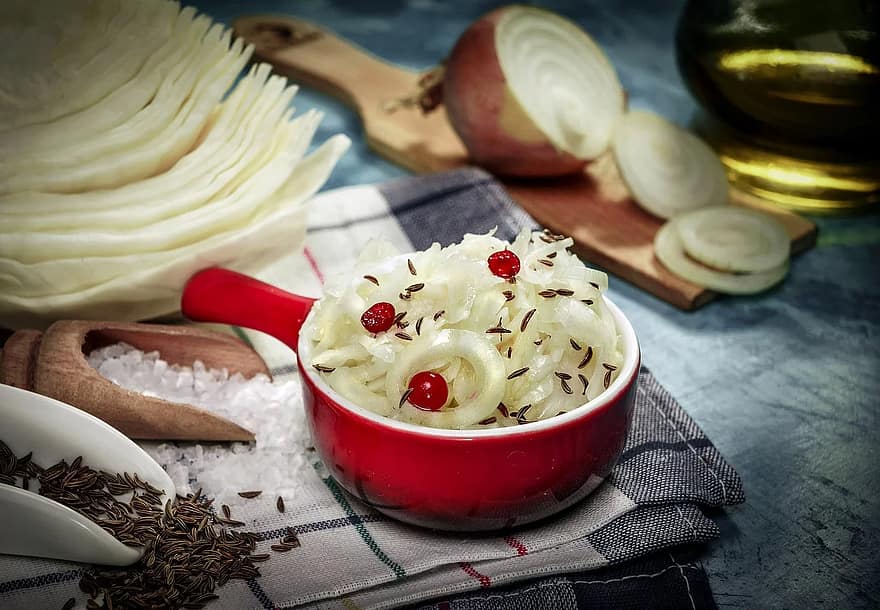 It was all so simple. Here was fermentation demystified. Here was an ancient method of food preservation drawing people together. Here we were sharing stories, wondering about other flavors, other things that could be added to our jars, even family memories and recipes. I was touched and moved to take this knowledge home and begin trying new things on my kitchen counter.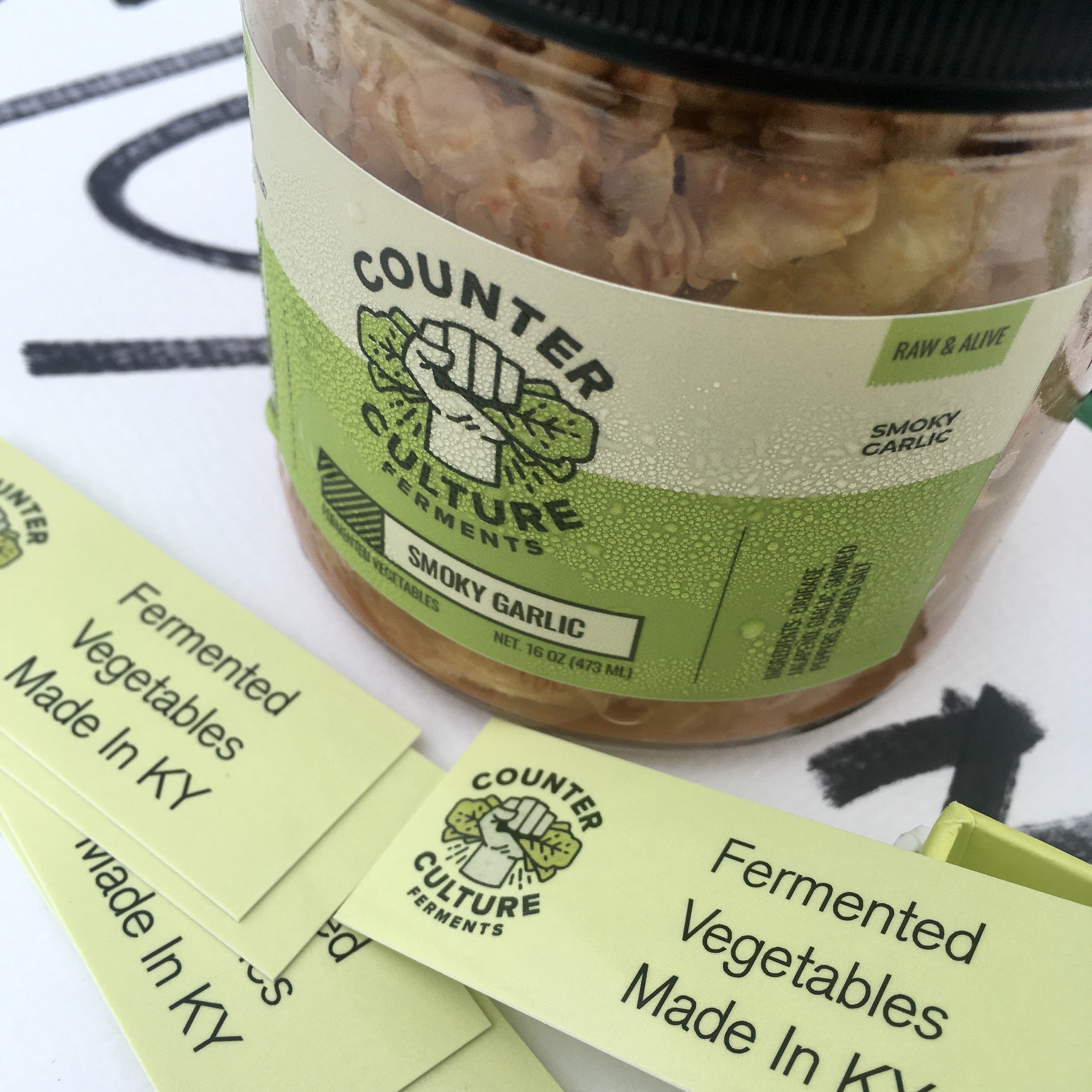 And it is that inspiration that makes each jar of Counterculture Ferments special. We still use these simple, ancient techniques to make unique products that taste great on about anything.
You can find kraut-chi and more from Counterculture Ferments at Good Foods Co-op.