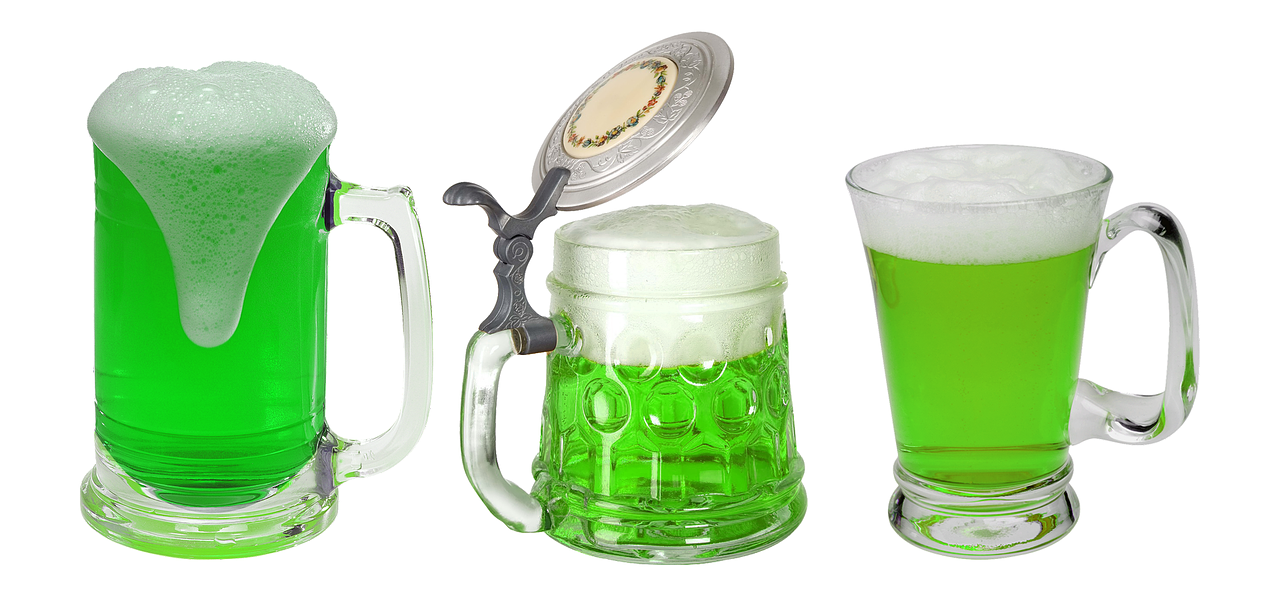 When I think of St. Patrick's Day food, I think of Irish soda bread, corned beef and probably some cabbage and potatoes thrown in. Oh, and consumables dyed an unnatural shade of green. While many people love these foods, I find that the variations offered rarely do the ingredients or dishes much justice, especially since home chefs may only prepare these dishes once a year. So, how can we elevate St. Patrick's Day?
Let's start with cabbage. For many years an unappreciated vegetable for me, probably because I had only consumed it in soggy and tasteless concoctions. That all changed when I braised it! In particular, a recipe from one of my favorite (and, fair warning, most profane) cookbooks, Thug Kitchen, totally transformed my opinion about how flavorful cabbage can be. Oh, and the richness of flavor you get from braising means you don't even miss the meat!
Try it for yourself! Here's the G-rated version: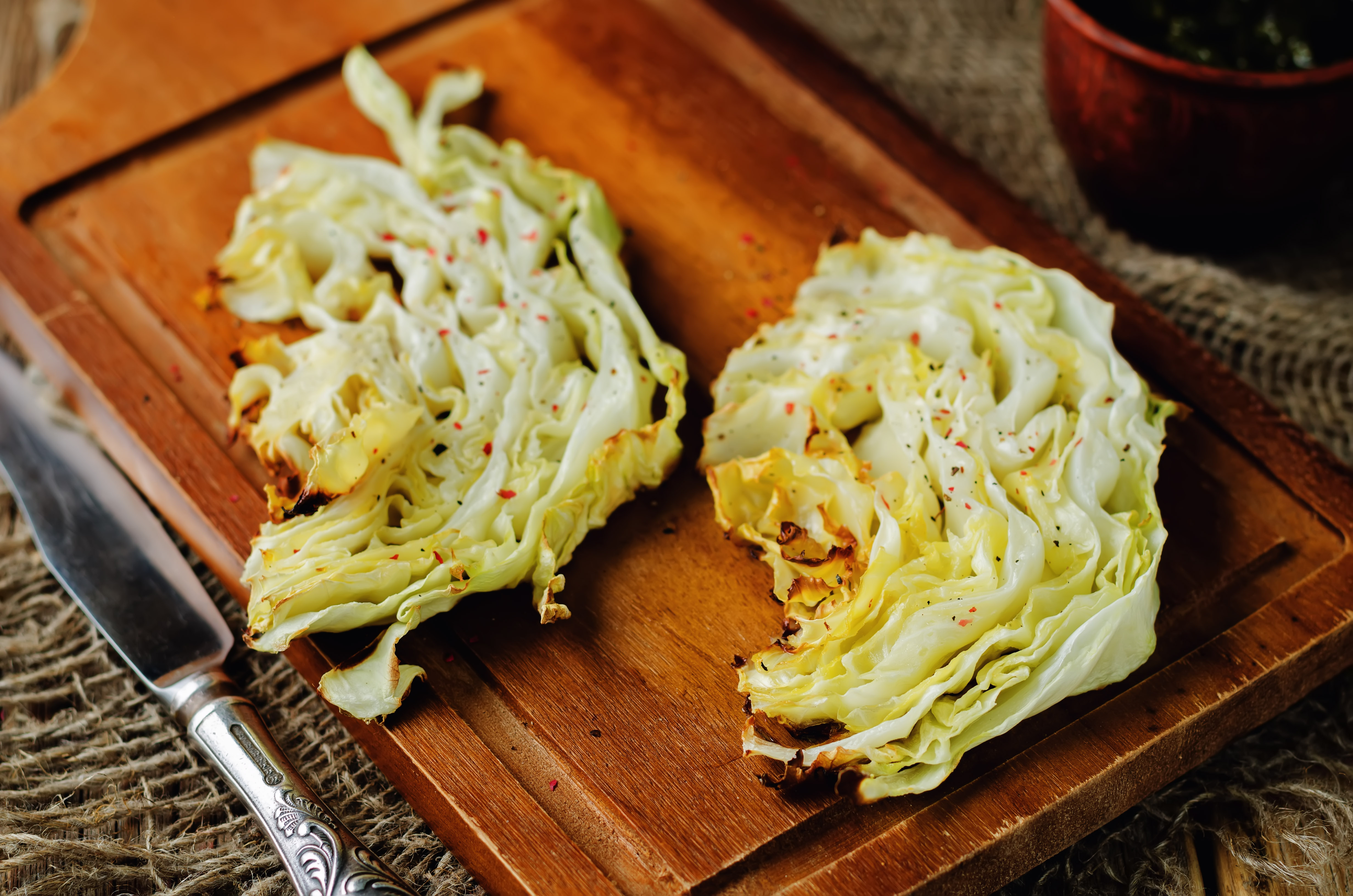 braised winter cabbage and potatoes
Recipe credit: Thug Kitchen, The Official Cookbook
Makes enough for 4 to 6 as a side
1 small head of green cabbage (about 1 pound)
1/2 yellow onion
3 carrots
1 cup vegetable broth
2 tablespoons olive oil
1/2 pound small white or golden potatoes
3 cloves garlic, minced
1 tablespoon chopped fresh rosemary
Salt and ground pepper
1 tablespoon lemon juice
Heat your oven to 350 degrees.
Chop the cabbage in half and slice into wedges no thicker than 2 inches. If it has an extra thick core, cut it out. Roughly chop onion and carrots.
Grab a 9 x 13-inch baking dish and lay the cabbage pieces all down in one layer. Throw the chopped onion and carrots all around them and then pour in the broth and oil. Cover with foil and braise in the oven for 40 minutes.
While the veggies braise, slice the small potatoes in half. You want chunks about the size of the head of a soup spoon. When 40 minutes have gone by, take the cabbage out and turn the wedges over. Add the potatoes to the dish and then sprinkle in the garlic, rosemary and 1/4 teaspoon salt. Stir the potatoes around slightly to get some of the broth on them. Cover the dish back up and let it bake another 40 minutes, then remove the foil and let it cook 10 more minutes.
Remove dish from the oven and drizzle lemon juice over it. Salt and pepper to taste. Serve warm.
If you'd like a richer, slightly meatier tasting dish to try this St. Patrick's Day, might I recommend the Ultimate Potato Gratin from Tyler Florence? It was a St. Patty's tradition for my former roommate to make this. She called it simply "Irish Dinner". It is decadent, cheesy and delicious.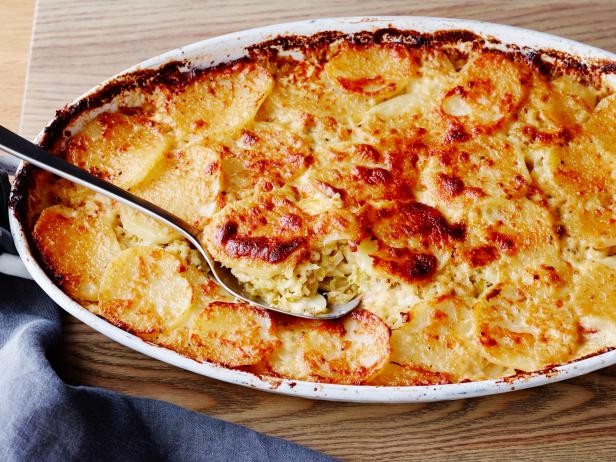 The Ultimate potato gratin
Recipe credit: Tyler Florence, Food Network
Makes 6 servings
1 head savoy cabbage, cored, cleaned, and shredded
1 (2-inch) piece slab bacon, thinly sliced
2 tablespoons unsalted butter, plus more for greasing the gratin dish
4 garlic cloves, finely chopped
1/2 bunch fresh chives, finely chopped to 1/4 cup
Sea salt and freshly ground black pepper
2 pounds baking potatoes, unpeeled and thinly sliced (about 1/8-inch), see Cook's note*
2 1/2 cups heavy cream
2 cups grated Parmesan
Preheat the oven to 375 degrees.
Finely shred the cabbage. Cut the bacon into 1/2-inch chunks. Place a small skillet over medium-low heat and fry the bacon, until crisp. Remove from pan with a slotted spoon and drain on paper towels. Set aside.
Add 1 tablespoon butter to bacon fat in frying pan. When it has melted add 1/2 the garlic and give it a quick stir with a wooden spoon to soften. Add the cabbage and coat it with the butter. Slowly let it wilt. Add the bacon. Season with salt and freshly ground black pepper. Remove from heat and add most of the chives, reserving a little for the garnish.
Generously butter the bottom and sides of an ovenproof casserole dish.
In a large bowl, combine the potatoes, 1 1/2 cups of cream, 1 cup of Parmesan, and the remaining garlic, Season with salt and freshly ground black pepper. Using your hands, place a layer of potatoes in the casserole dish. Sprinkle with Parmesan and repeat with 2 more layers. Spoon the cabbage mixture on top and spread it out evenly over the potatoes. Top it off with 2 more layers of potato and Parmesan. Pour the remaining 1 cup cream over the dish. Sprinkle with the remaining Parmesan.
Cover dish with aluminum foil. Bake for 1 hour. Remove foil and bake for 30 minutes until golden brown. Leave for 10 minutes before serving. Garnish with fresh chives.
*Cook's Note: Slice the potatoes immediately before using so they don't turn brown.
If these recipes aren't striking gold for your St. Patrick's Day menu, there are plenty of green recipes on StrongerTogether.coop to inspire you! If all else fails, the Emerald Isle produces some fine beers and our kitchen will be whipping up a special Irish hot bar menu on Saturday that you can enjoy starting at noon.
May the luck of the Irish smile upon you this St. Patrick's Day!