This post was written by guest blogger Sylvia Lovely, a Lexington restauranteur, radio show host, author, speaker and teacher for our upcoming workshop based on this blog, happening September 4th. If you missed Part 1 of her Dodging Coconuts posts, you can find it here.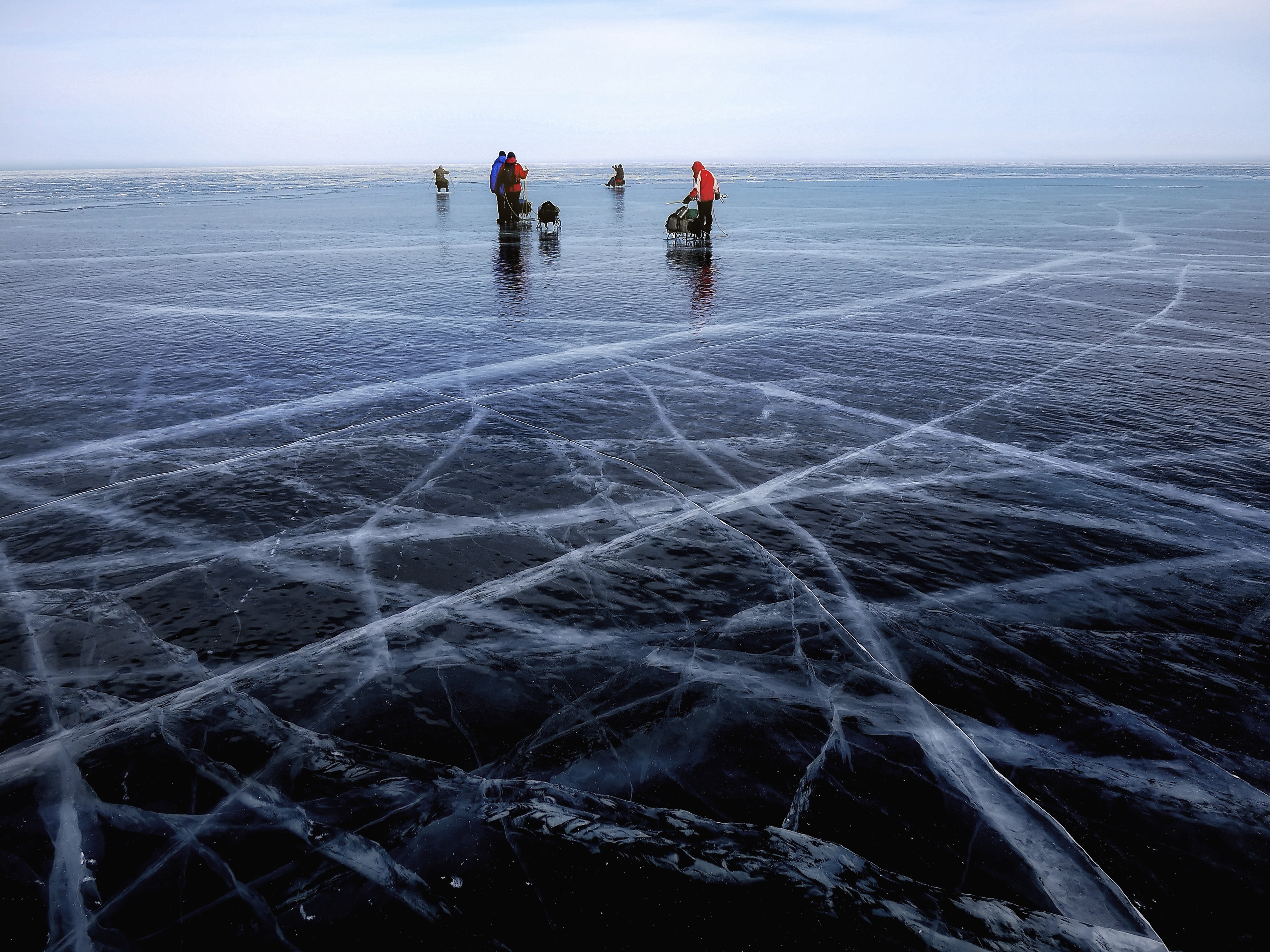 It was warmer than usual that winter in northern Minnesota—a common occurrence these days just about everywhere. Still, ice-blanketed Lake Superior was snuggled up to the snow-covered shore. The lake ice was thick enough in the center to once again support the trusting ice fisherman and their trucks and huts. 
Nearer the shore, it was a different story. My son and I, chatting and catching up (me visiting; he living there), walked out onto the lake, not particularly noting the unusual crunching of the ice. As it had grown thinner near the shore, obviously it was weaker. In all my checklists for disaster, that never registered. I just wanted to be with my son. Suddenly, he fell in. In a gift of good fortune from the universe of possibilities, it was a happy accident and he emerged with wet shoes and shins and a tale to add to our family lore. In a fleeting dark moment, it reminded us, once again, of the fine line between tragedy and hilarious exhilarating adventure.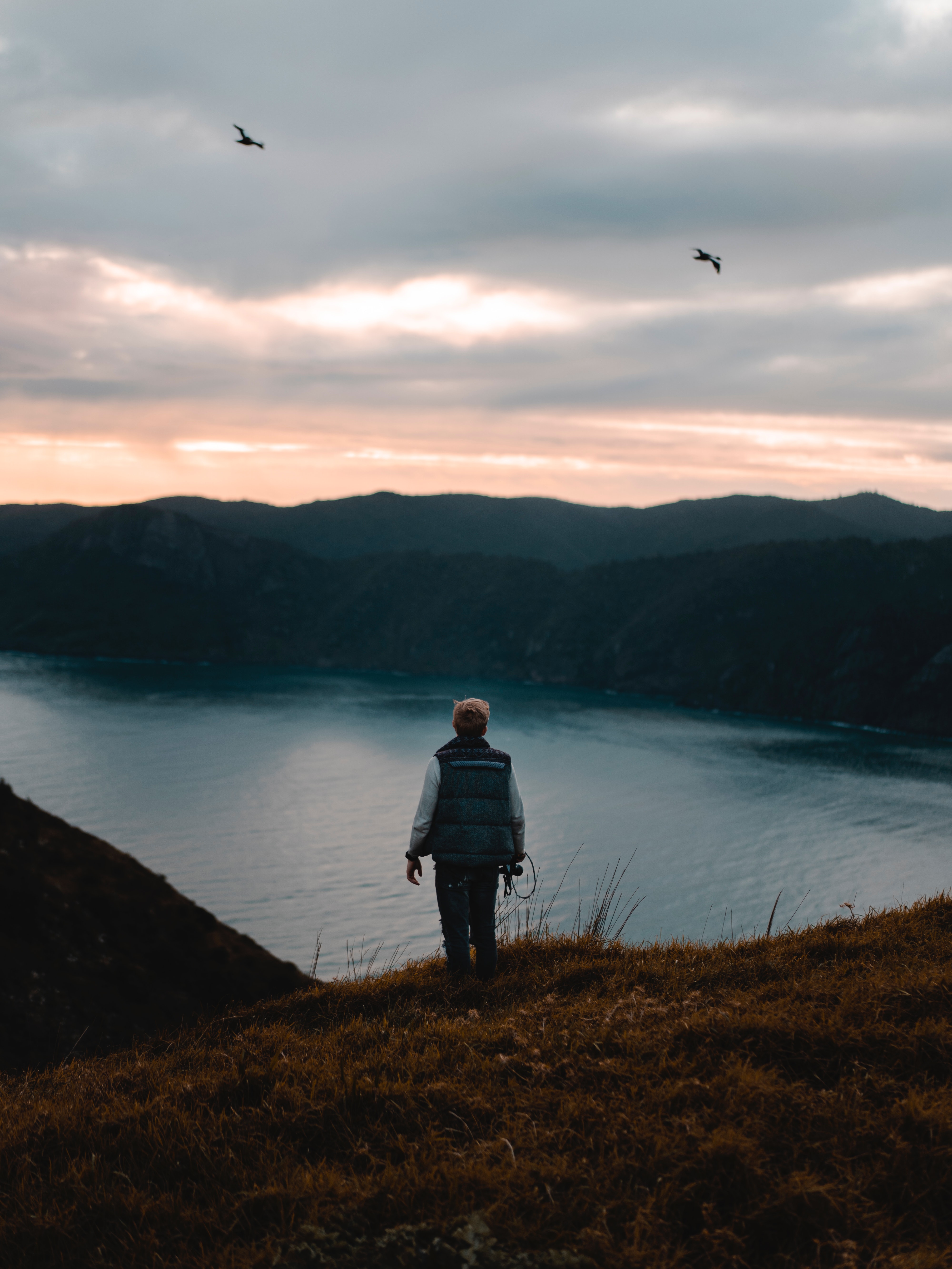 Thus, the power of Lake Superior is revealed. Just think of the SS Edmund Fitzgerald, memorialized in song by Gordon Lightfoot, "The Wreck of the Edmund Fitzgerald," as those 29 sailors joined in brotherhood with the estimated 30,000 who have lost their lives to the power of the Lake and its moods.   
And so, Lake Superior has become my Purpose place. So, what does unpredictable ice, a serendipitous fall into the lake, a faulty checklist and shipwrecks have to do with Purpose? Purpose is about nurturing and holding fast to your core that defines not only who you are at a fundamental level but serves as a guide for living, particularly in turbulent times. Purpose is the first of my four P's that form the foundation of my workshop series, Dodging Coconuts. 
In a nutshell, coconuts that normally nourish in good times can become flying missiles of destruction in high winds. Indisputably, we live in an era of high winds characterized by warp speed change, often bewildering technology, social media, fraying ties to community and the loss of belief in just about anything and more. To bolster Purpose, we must be Prepared for what is coming, Plan appropriately and finally, develop the Perspective to hover at 30,000 feet and realize that we cannot control the universe. But, with the humility and honesty to acknowledge weaknesses and strengths, our experiences and skills can translate into wisdom and the ability to do better each day.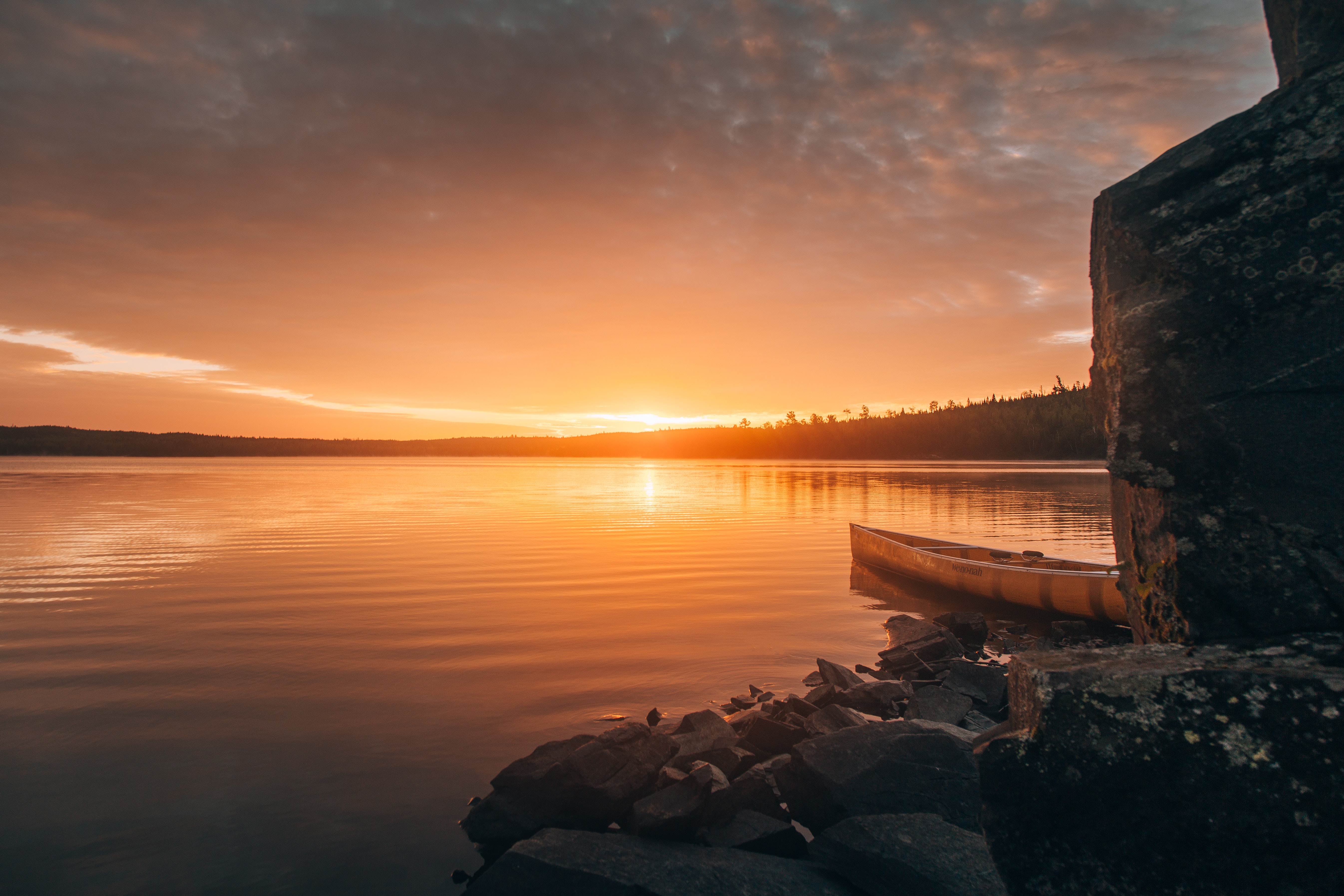 And, that is where Lake Superior comes into the picture for me. If I'm frayed or if I have made a questionable decision (like not paying attention to the ice), I can simply think of Lake Superior and be moved to greater strength and power. How does it work? I like to think that Lake Superior teaches me many things: the humility to know that my ability to control life outcomes is limited, the ability to forgive myself and others when we fall short and the chutzpah to leave its magnificent shores with the boldness to get back in the game, and make the world better. I reach acceptance of what I can change and what I cannot. I have value and it is tempered, enhanced and limited by my diligent and purposeful pursuit of betterment. By embracing that I am but a speck looking out on its vastness, I realize that I am actually strong and powerful and know my fit in the world. 
I am often asked, "does Purpose change over time." Dominick Dunne, an American writer, investigative journalist and producer, whose daughter was murdered, doubled down on examining tragic stories as a catharsis to his unimaginable loss. His Purpose was strengthened and focused. He is said to have observed, "Grief doesn't change you; it makes you more of who you are." Lake Superior both reminds me of who I am in relationship to a bewildering universe. As I age, and I have less time ahead to fulfill my Purpose of making a positive difference in the lives of others, it makes me even more of who I am.  
Join us on Wednesday, September 4 at the Co-op for an introductory seminar on how to incorporate a simple formula into your daily life that can bring a sense of fulfillment. You can find tickets and information here. Let's create a community together!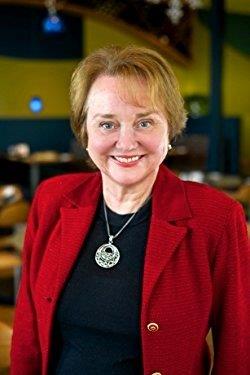 Sylvia Lovely has a passion for helping others find the sweet spot in their lives. She has developed Dodging Coconuts and her four P's as a template that contemplates that in good times, coconuts nourish, but in high winds, they become flying missiles of destruction. "That we are overwhelmed with life in the mid-21st century is an understatement. In a world of social media, people empowered to speak their minds in whatever way possible, and technology and gadgets that control us as even as we embrace them in hopes of greater efficiency and effectiveness, it's easy to get lost," says Sylvia. She has dedicated herself to sorting through the noise to get to the heart of what matters in life and is excited to share her methods for finding peace and balance. We hope you can join her for her first "Dodging Coconuts" seminar at the Co-op on September 4th. In addition to being an author, speaker and teacher, Sylvia is one of four owners of Azur Food Group and a co-host along with Chef Jeremy Ashby and well known Tony "Twitch" Longo of Z-Rock 103.3 on Food News and Chews Radio airing from 1-2 pm every Saturday on WVLK 590.