Cookies and candy are clearly scrumptious homemade edible gifts that can be incredibly fun to make and give around the holidays. But have you ever been SO BURNT OUT on sweets mid-December that you are just desperate for something different? If you are one of those folks who loves to give delicious homemade gifts, consider something different and provide some welcomed relief from the inevitable sugar onslaught.
Below are a collection of some of my favorite homemade edible gifts that break the usual (candy) mold.
Cheezy Spicy Seasoning Mix
This recipe comes courtesy of our Marketing Manager, Lauren, who gifted me this amazing (and nutritious!) seasoning last Christmas. This recipe is perfection sprinkled over warm popcorn, but also excellent for any number of seasoning needs (she recommends it as a topping for eggs, salads, grain bowls, and roasted veggies). The nutritional yeast gives it a distinctly "cheesy" flavor, while the nuts and seeds boost the nutrition profile of whatever dish you are garnishing. And it's vegan! So safe for gifting to herbivore and omnivore friends alike.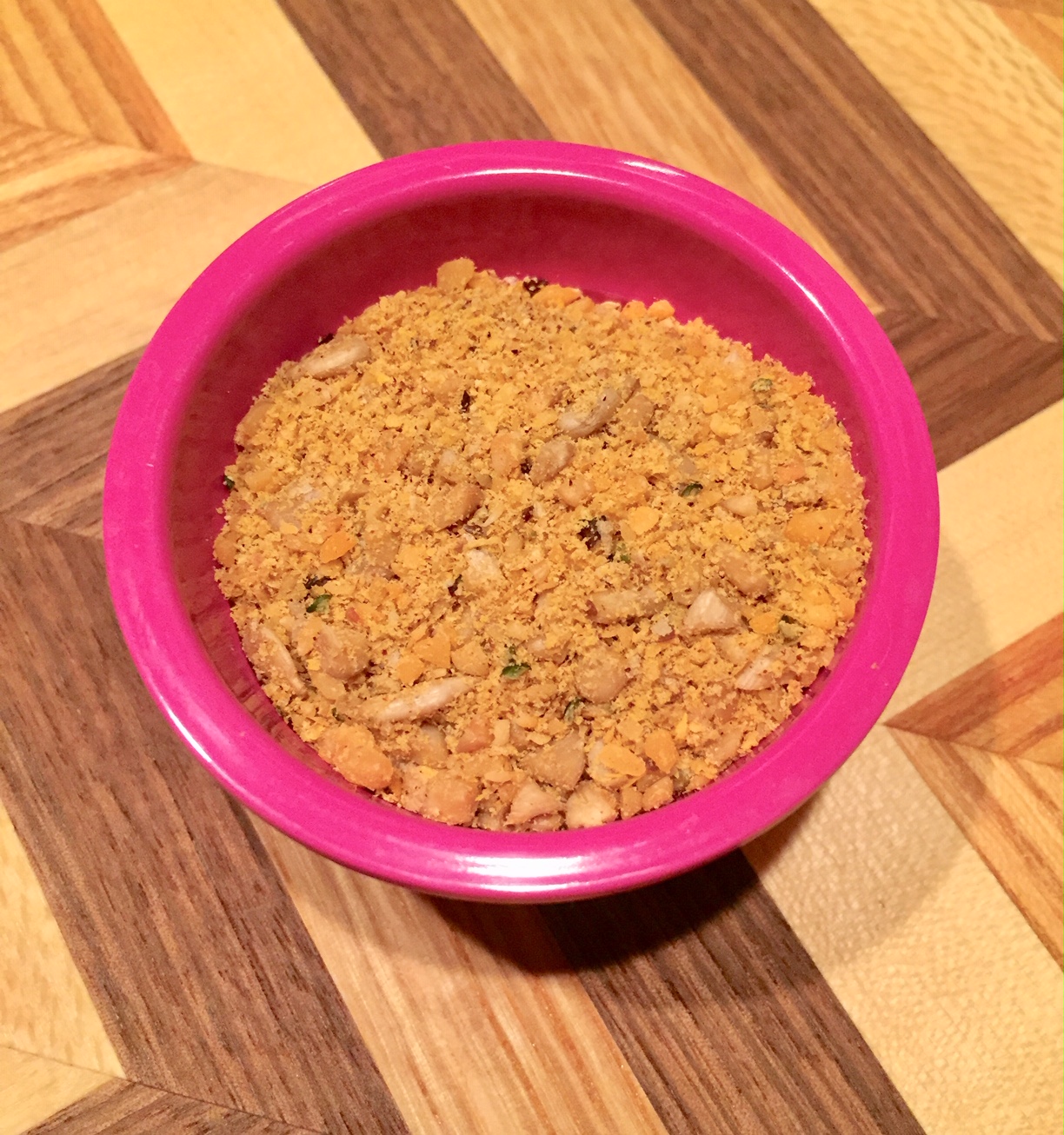 Ingredients
1 cup raw sunflower seeds
1/2 cup raw walnuts
1/4 cup raw hemp seeds
3/4 cup nutritional yeast
1 1/2 Tbsp chipotle powder
1 Tbsp pink Himalayan salt
1 Tbsp onion powder
1 tsp cayenne pepper
Directions
Preheat your oven to 350° F. Place all the seeds and nuts in a single layer on a rimmed baking sheet. Roast for 10-15 minutes, or until fragrant and just starting to brown (keep a close eye as smaller seeds may brown more quickly). Remove from the oven and cool for a few minutes. In the meantime, fetch a food processor or powerful blender and add all other ingredients. Once nuts and seeds are cool, add them to the processor and blend everything until all pieces are of fairly uniform size (near powder). Funnel into a shaker bottle. Any leftovers can be frozen in an airtight bag or container and used to refill the bottle.
Tequila Lime Party Mix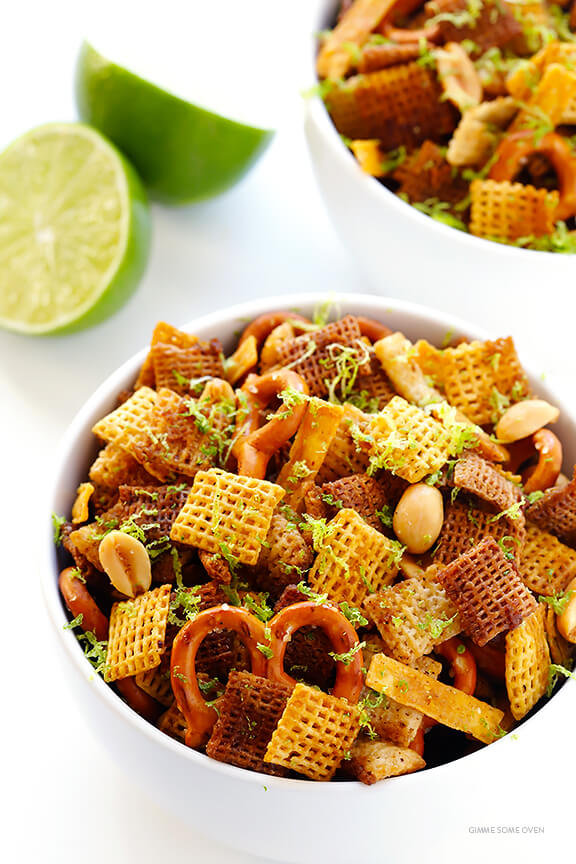 Recipe and photo by Gimme Some Oven
This is a recipe I've had my eye on for a while, so it's likely to make it into this year's holiday rotation. I love the unique take on traditional Chex mix and honestly, give me lime anything. This is an easily scalable recipe, perfecting for gift-giving or including among the appetizers and cheese boards at all those holiday parties. 
Ingredients
9 cups Field Day Whole Grain Wheat Squares cereal or sub gluten-free rice or corn squares
2 cups pretzels
1 cup peanuts
1 cup tortilla strips (or crushed tortilla chips)
¼ cup coconut oil or butter, melted
2 Tablespoons tequila
1 Tablespoon lime juice
2 teaspoons seasoned salt
1 teaspoon chili powder
¼ cup Worcestershire sauce
zest of 2 limes

Directions
Preheat oven to 350° F. In large bowl, combine cereal, nuts, pretzels and tortilla chips – set aside. In small saucepan, melt oil or butter over medium-low heat. Stir in seasonings. Pour over cereal mixture; stir until evenly coated. Distribute evenly onto 2 large rimmed baking sheets. Bake for approximately 10 minutes until all ingredients are lightly toasted and fragrant. Allow to cool before storing or packaging for gifts.

Infused Local Honey
Recipe and photo by Bridget Edwards for Pioneer Woman

I am personally very excited about the idea of giving (or receiving) infused honeys as homemade edible gifts. There are so many possibilities and it makes for such an easy, mostly hands-off, project. Your Co-op has so many delightful local honeys to choose from, but try choosing a milder honey for this recipe. It will take a few days to a week for your chosen flavors to fully infuse, so some forethought is necessary, but not too much. Also, how good does ESPRESSO infused honey sound drizzled over some peanut butter banana toast?!? Want now!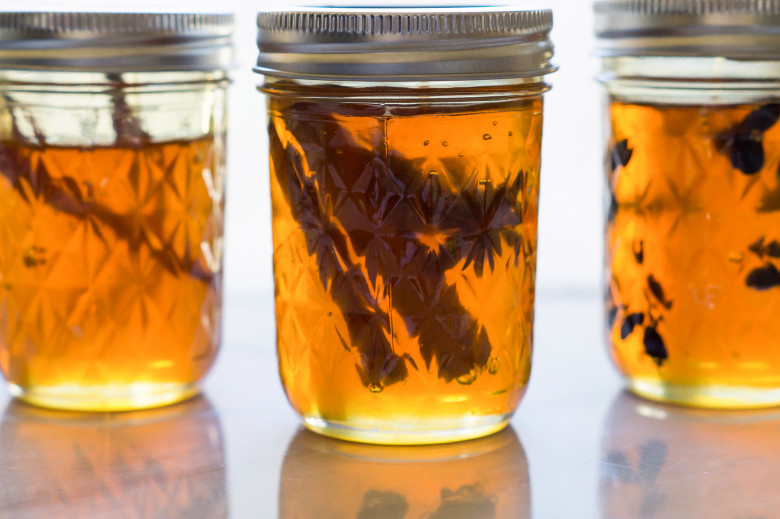 Ingredients
Good local honey
Flavor-infusers of choice (dried herbs, whole spices, espresso beans, dried chiles, fresh vanilla)

Other materials:
Small strainer
Gifting jars
Labels

Directions

Add chosen flavors to an empty jar and fill with honey. Depending on the flavor, allow to infuse for 3-7 days (Herbs, spices, and coffee beans will need longer than vanilla beans). When honey is infused to your liking, use small strainer to remove large herbs/spices, etc. No straining required for vanilla infusions!

No-Knead Bread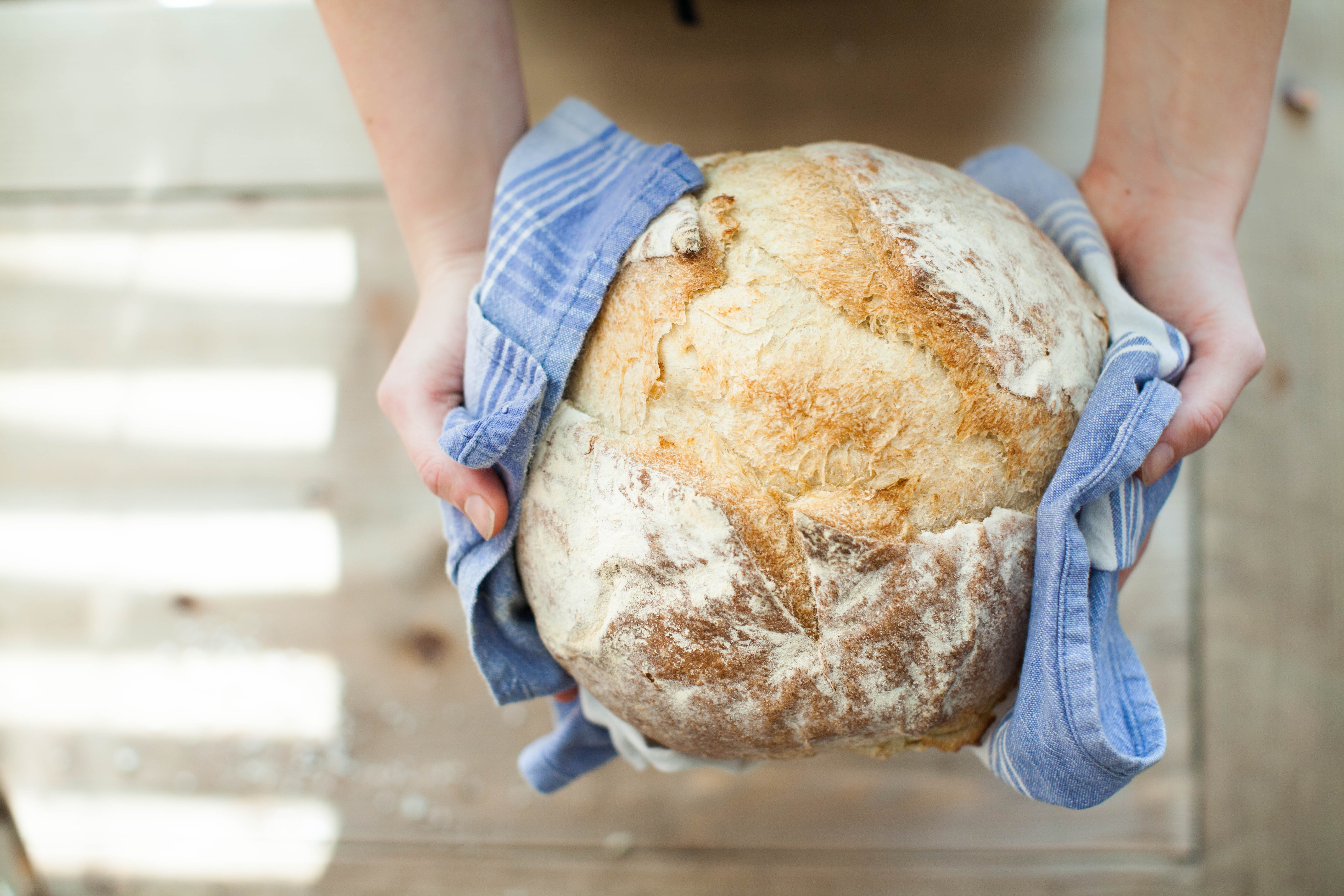 Recipe by Mark Bittman for New York Times Cooking

Who wouldn't love to receive a loaf of fresh, homemade bread? It conveys time and thought and care. This actually famous no-knead recipe from professional baker Jim Lahey makes a killer loaf of bread and is nearly foolproof—great for even novice bread bakers.

Ingredients

3 cups all-purpose or bread flour, more for dusting
¼ teaspoon instant yeast
1 ¼ teaspoons salt
Cornmeal or wheat bran as needed

Directions

In a large bowl combine flour, yeast and salt. Add 1 5/8 cups water, and stir until blended; dough will be shaggy and sticky. Cover bowl with plastic wrap. Let dough rest at least 12 hours, preferably about 18, at warm room temperature, about 70 degrees.

Dough is ready when its surface is dotted with bubbles. Lightly flour a work surface and place dough on it; sprinkle it with a little more flour and fold it over on itself once or twice. Cover loosely with plastic wrap and let rest about 15 minutes.

Using just enough flour to keep dough from sticking to work surface or to your fingers, gently and quickly shape dough into a ball. Generously coat a cotton towel (not terry cloth) with flour, wheat bran or cornmeal; put dough seam side down on towel and dust with more flour, bran or cornmeal. Cover with another cotton towel and let rise for about 2 hours. When it is ready, dough will be more than double in size and will not readily spring back when poked with a finger.

At least a half-hour before dough is ready, heat oven to 450 degrees. Put a 6- to 8-quart heavy covered pot (cast iron, enamel, Pyrex or ceramic) in oven as it heats. When dough is ready, carefully remove pot from oven. Slide your hand under towel and turn dough over into pot, seam side up; it may look like a mess, but that is O.K. Shake pan once or twice if dough is unevenly distributed; it will straighten out as it bakes. Cover with lid and bake 30 minutes, then remove lid and bake another 15 to 30 minutes, until loaf is beautifully browned. Cool on a rack.

Savory Granola
Recipe and photo by Bon Appetit 
I am a big fan of homemade granola. I love making this recipe for friends and coworkers, but this year I might consider switching it up and experimenting with savory flavors for my homemade edible gifts instead. A saltier granola would make for a great healthy snack, a delicious topping for salads and soups, or a nice crunchy contrast to roasted vegetables.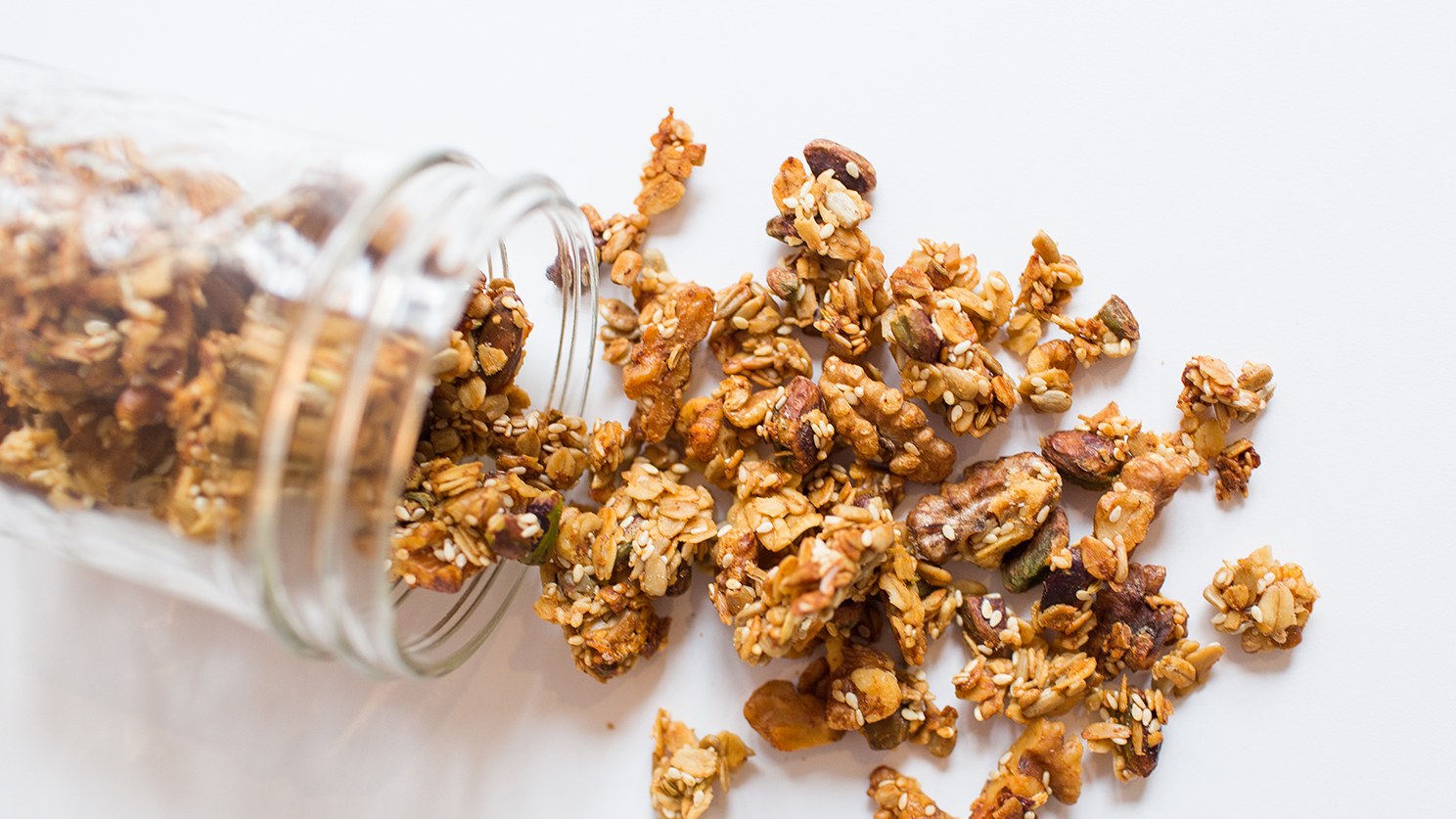 Ingredients
1 cup old-fashioned oats
½ cup raw shelled pistachios
½ cup walnuts
½ cup raw sunflower seeds
¼ cup raw sesame seeds
1 tablespoon fennel seeds
1 teaspoon kosher salt
½ teaspoon cayenne pepper
1 large egg white, beaten to blend
¼ cup olive oil
1 tablespoon agave syrup (nectar)

Directions
Preheat oven to 350°. Toss oats, pistachios, walnuts, sunflower seeds, sesame seeds, fennel seeds, salt, and cayenne pepper with egg white, oil, and agave syrup in a medium bowl. Transfer mixture to a rimmed baking sheet and bake, stirring once, until golden, 25–30 minutes. Let cool.


Do you have any unconventional homemade edible gifts in your holiday repertoire? Share your recipes and ideas with us on social media! Need some additional inspiration? Come see me on Wednesdays during my dietitian "office hours" to brainstorm and shop together, or email me at kathrynd@goodfoods.coop. 

Happy holidays to our Good Foods community!