There is ample evidence to suggest that involving your kids in the kitchen when it comes to menu planning and food preparation leads to more eating competence and skills that will serve them throughout life.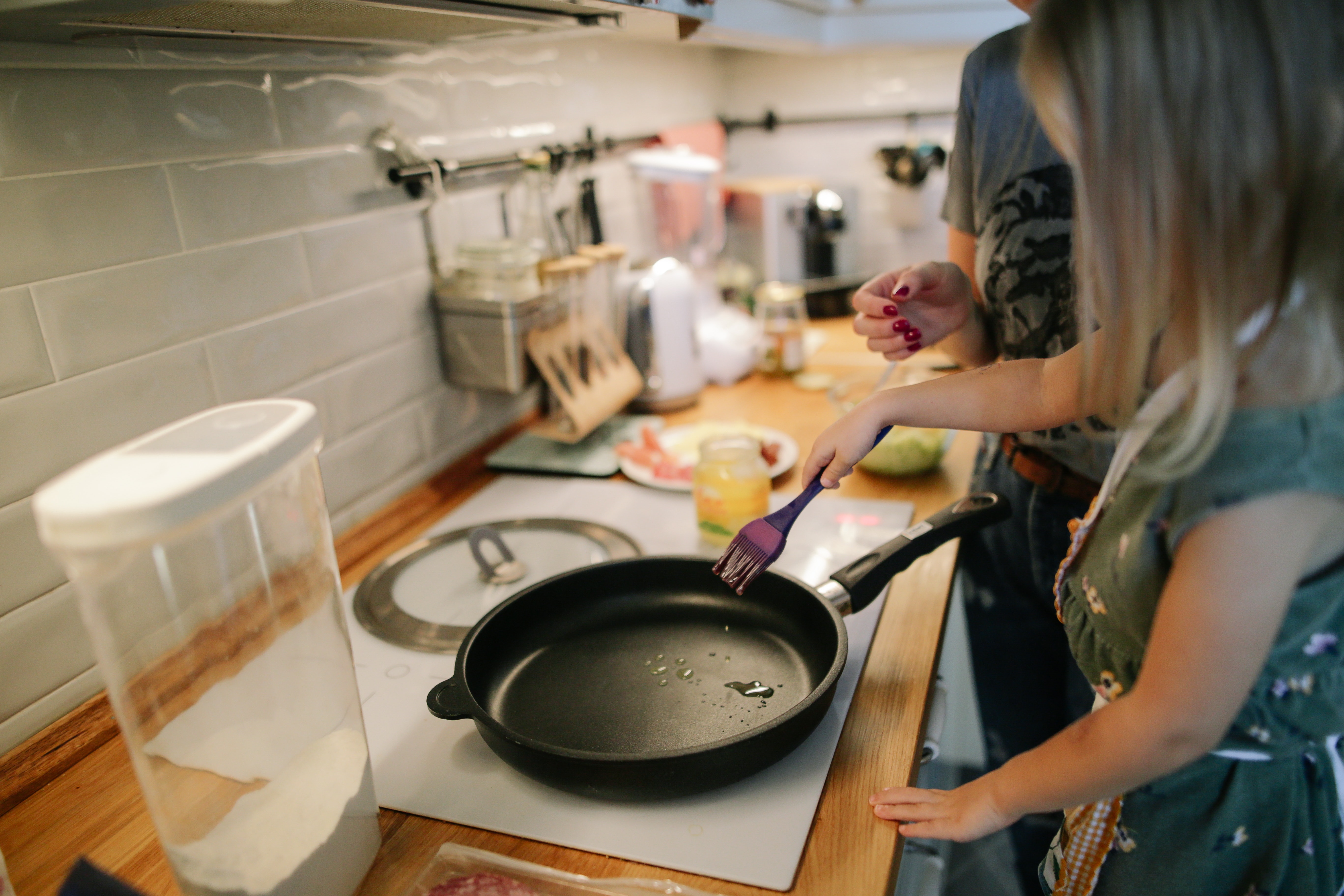 This can be done anytime of the year, but with the holidays approaching, what better time to get your children involved in the process and make special memories along the way?
Depending on their age, involving kids in the kitchen can translate to a variety of participatory tasks, learning new cooking skills and building confidence as they go.
Preschool Age (4-5 year-olds)
Kids this age can wash fruits and vegetables, tear or cut (with kid-safe kitchen scissors) leafy greens and herbs, measure ingredients, wipe counters and tabletops and have a blast making this Whipped Cream in a Jar to top the pumpkin pie.
Whipped Cream in a Jar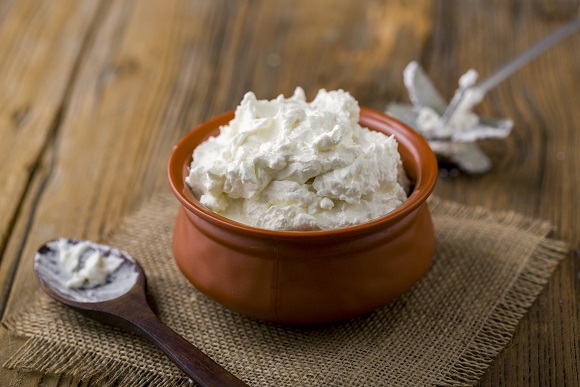 Tools
Pint size mason jar with lid, chilled
1 cup measuring cup
Measuring spoons (tablespoon and ½ teaspoon)
Ingredients
Heavy whipping cream
Powdered or granulated sugar
Vanilla extract
Instructions
Fill chilled jar with 1 cup cold heavy whipping cream. Add ½-1 tablespoon sugar and ½ teaspoon vanilla to jar. Tightly screw on lid and allow the helper to vigorously, but carefully, shake the jar until the cream has thickened and no liquid sloshing can be heard inside, approximately 5-10 minutes. The parent can check progress along the way.
Elementary Age (6-11)
Consider allowing children in this age group to begin helping with menu selection and let them choose 1-2 recipes they'd like to see included in the feast. This will familiarize them with recipe reading and comprehension.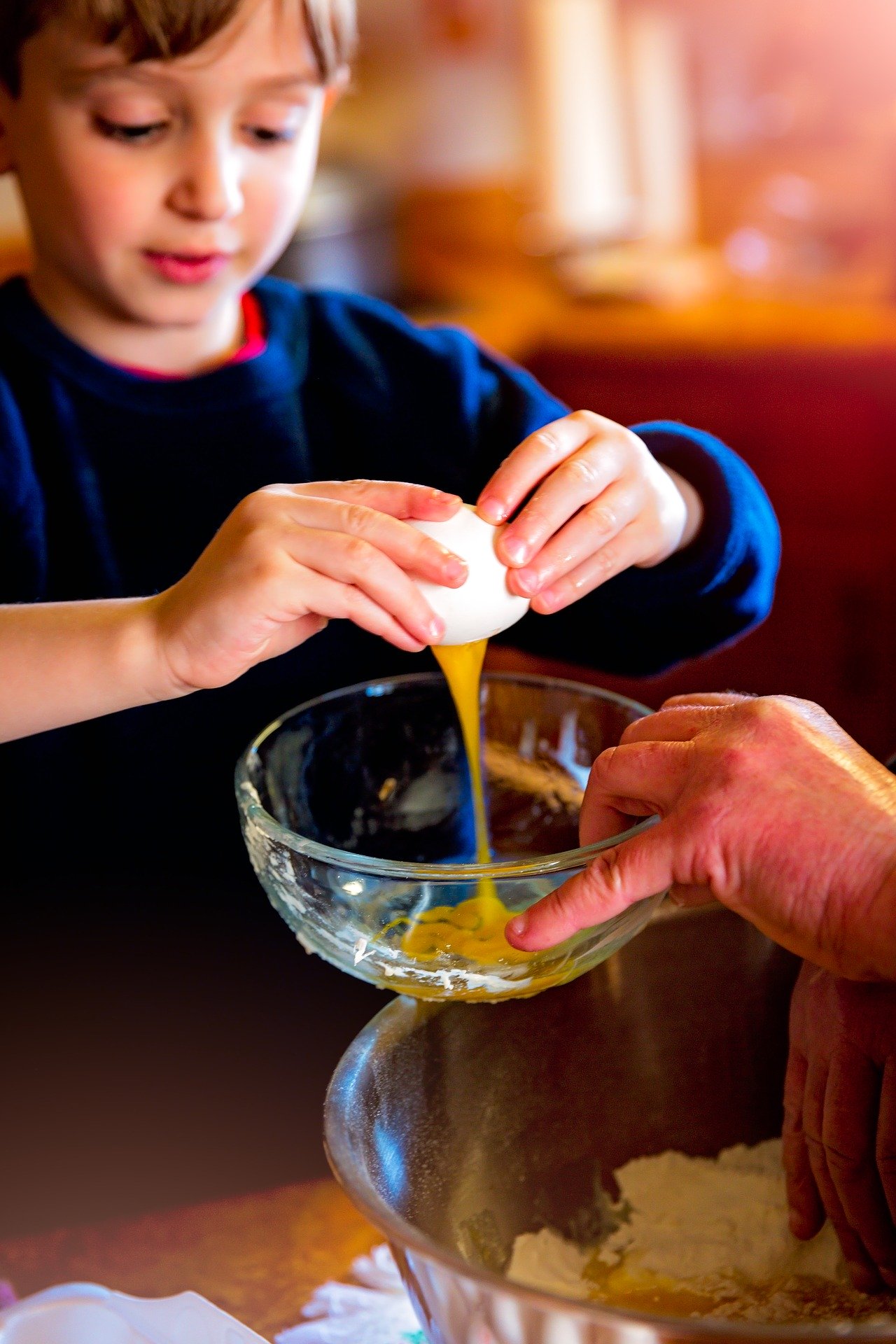 Help define terms that may confuse and guide them through the process – from shopping for ingredients to organizing their mise en place and finally executing a complete dish. Six year-olds may need to start with simpler recipes than kids at the upper end of this age group, but if your child exhibits interest in sharing this responsibility – let them take it on.
Middle-School and High-School Age (12-18)
Kids in this older age group may want even more responsibility if they've determined cooking to be an area of interest for them. Allow older kids to take inventory of the pantry and fridge and make grocery lists from there. You can share the shopping by dividing the list and allowing them to use their judgement to select ingredients and compare prices. Back at home, they can help with much of the prep work and build confidence with more complex holiday recipes.
Cooking (and eating) are such a large part of what makes the holidays memorable. Inviting your kids to take part makes them feel like an integral part of the celebration.
Here at the Co-op we have been hosting Thanksgiving sampling events throughout the month of November, and our last one is this Saturday, November 23 from 11 am – 2 pm. Bring the family by the store to get some meal inspiration, taste delicious holiday dishes and take a few new recipes home with you!
Kathryn Dickens, RND, is our Store Dietitian. Call or email her to set up an appointment or pop by the store on a Wednesday afternoon, her typical "office hours." Kathrynd@goodfoods.coop | (859) 278-1813 ext. 232