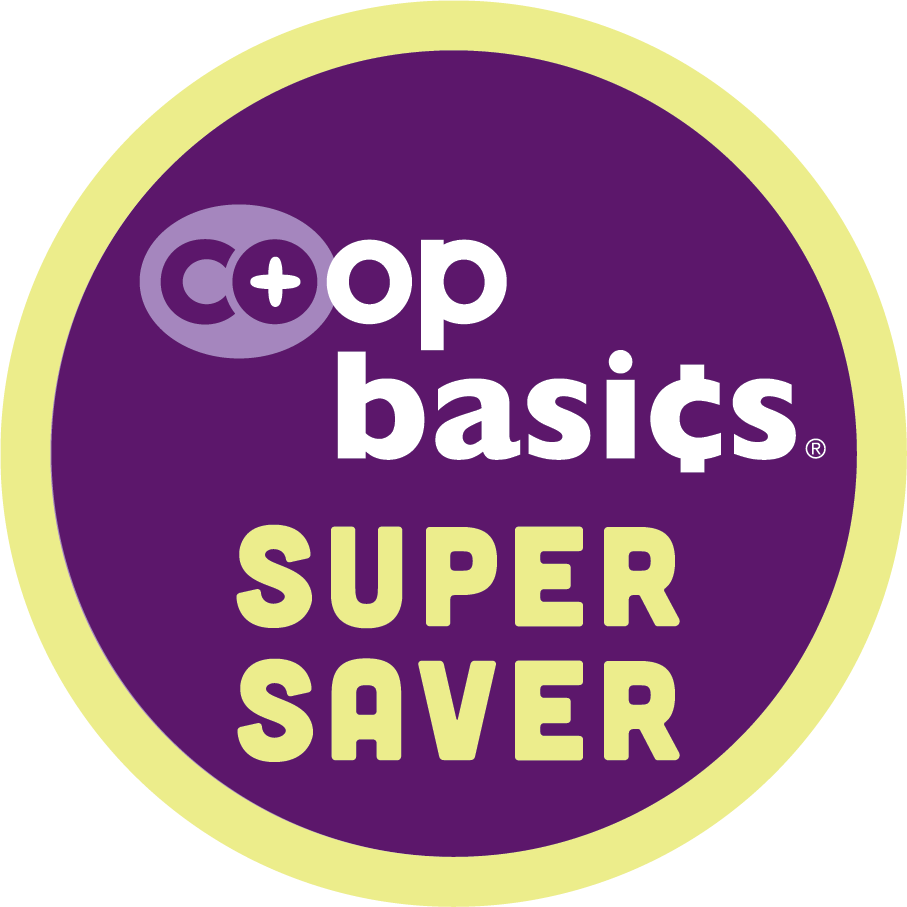 Are you ready to save?
Our new Super Saver program is guaranteed to make your grocery budget stretch like never before!
Born out of our popular Fill It Fresh* produce program and Co-op Basics program, Super Saver allows Co-op shoppers to get the best deals on kitchen staples from our grocery aisles, dairy cooler and produce department every day, no special sales or coupons needed.
Look for the Co-op Basics Super Saver logo throughout the store, and fill up your basket with these budget-friendly foods and wellness products.
*The Super Saver program replaced Fill It Fresh by expanding the savings beyond the Produce Department!