Each year, hundreds of folks choose Good Foods Co-op as the pickup location for their CSA (Community Supported Agriculture) share. One of the CSA options they can choose from is The Cooperative CSA, a collaboration between Good Foods Co-op and a collection of local farms including Rolling Fork Organic Farm, Casey County Organics and Salad Days Farm.
We asked farmer Scott Gowers of Rolling Fork Organic Farm to take a break from the fields to answer some questions about what it's like to be a farmer, why CSAs are so vital to today's farmers and how they work. And don't worry. If, as you read, you decide you'd like to be part of a CSA, you still have time to sign up for 20 weeks of fresh, local produce!
GF: Tell us about your farm and life on the farm.
SG: We are a certified organic farm located in the rugged knobland of western Boyle County. The farm is on 60 acres, consisting of pasture for cows and pigs, high tunnels and production fields, woodlands, steep hollers, ponds and a waterfall. We offer certified organic produce, fruits and herbs. This year, we will have three interns looking to pursue a career in farming, helping out on the farm.
GF: What's unique about your approach to farming?
SG: The farm has been certified organic since 2005. We follow organic practices, cover crop and rotate pasture animals on to production fields to increase and maintain soil fertility for growing nutrient-dense food.
GF: You started a CSA a few years ago in association with a few other local farmers. Can you tell us more about how CSAs work and why it's beneficial for farmers? What's unique about your CSA?
SG: CSAs are a great way to support local farms and farmers directly. When farmers have a secured income for the season [through share payments], it allows us to plan, plant and budget more effectively. We work with several farms to offer our members all the seasonal variety Kentucky has to offer. Casey County Organics, our main partner, consists of eight farms in Casey County which grow a tremendous amount of fruits and vegetables by both volume and variety. You can find a wide variety of Casey County Organics produce within the produce section of Good Foods.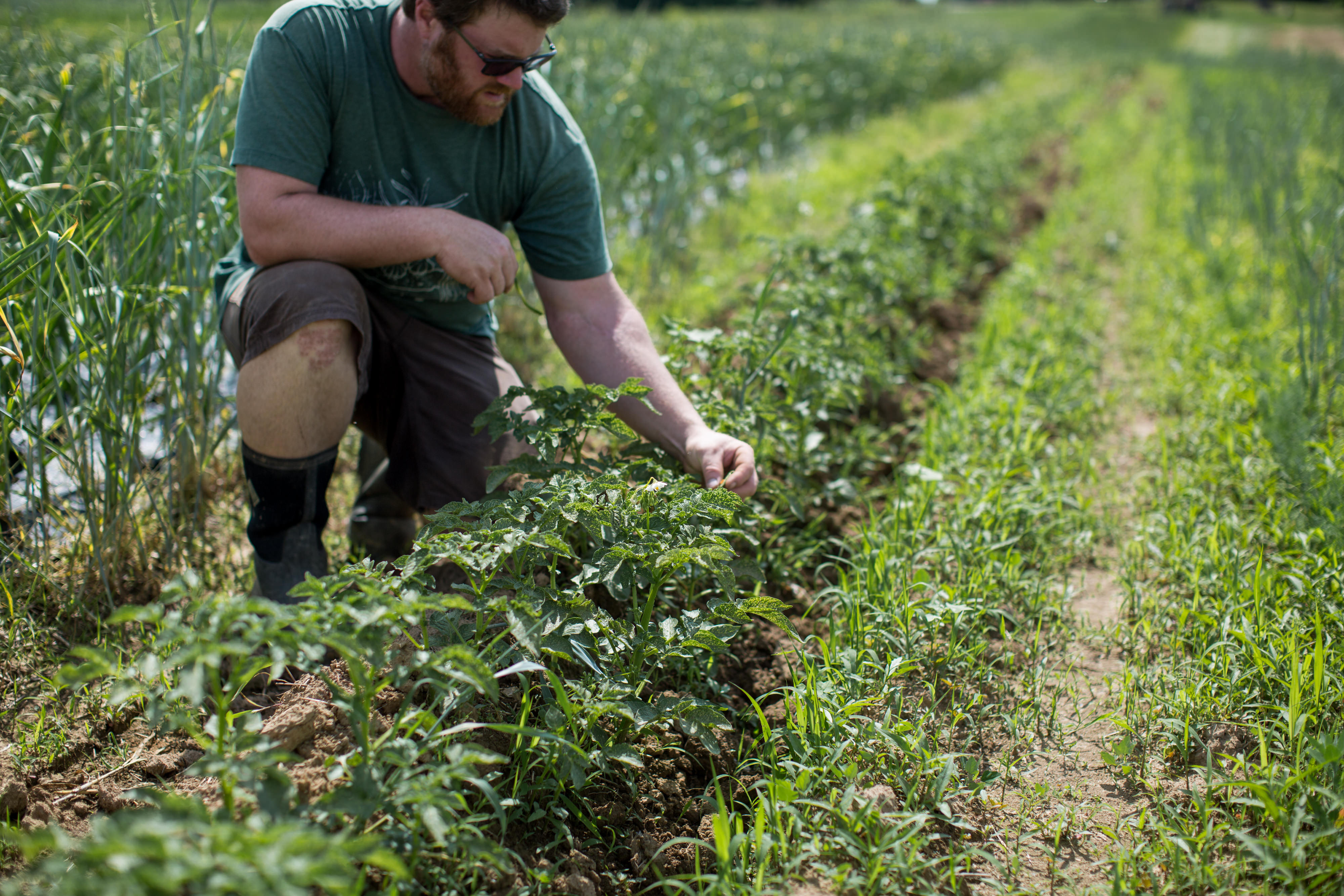 Our newest partner is Salad Days Farm located in Versailles. Salad Days grows a wide variety of high-quality produce and offers value-added products at the Lexington Farmers Market, their on-farm store and through The Cooperative CSA. In addition to our typical fare of tomatoes, beans, corn and potatoes, we are looking forward to adding new items to our CSA shares this season including mushrooms, microgreens, Malabar spinach, sunchokes and our blueberries have survived the cool spring temperatures and will be ready to harvest at the beginning of June, just in time for this season's CSA.
Can people still sign up for your CSA, and what's the deadline?
Yes! Sign up today either in-store at Good Foods Co-op or you can send in your subscription agreement via email and they can call you for payment over the phone. We'll be selling shares until we run out or until the first deliveries begin on June 1, whichever comes first.
What's your favorite part about being a farmer?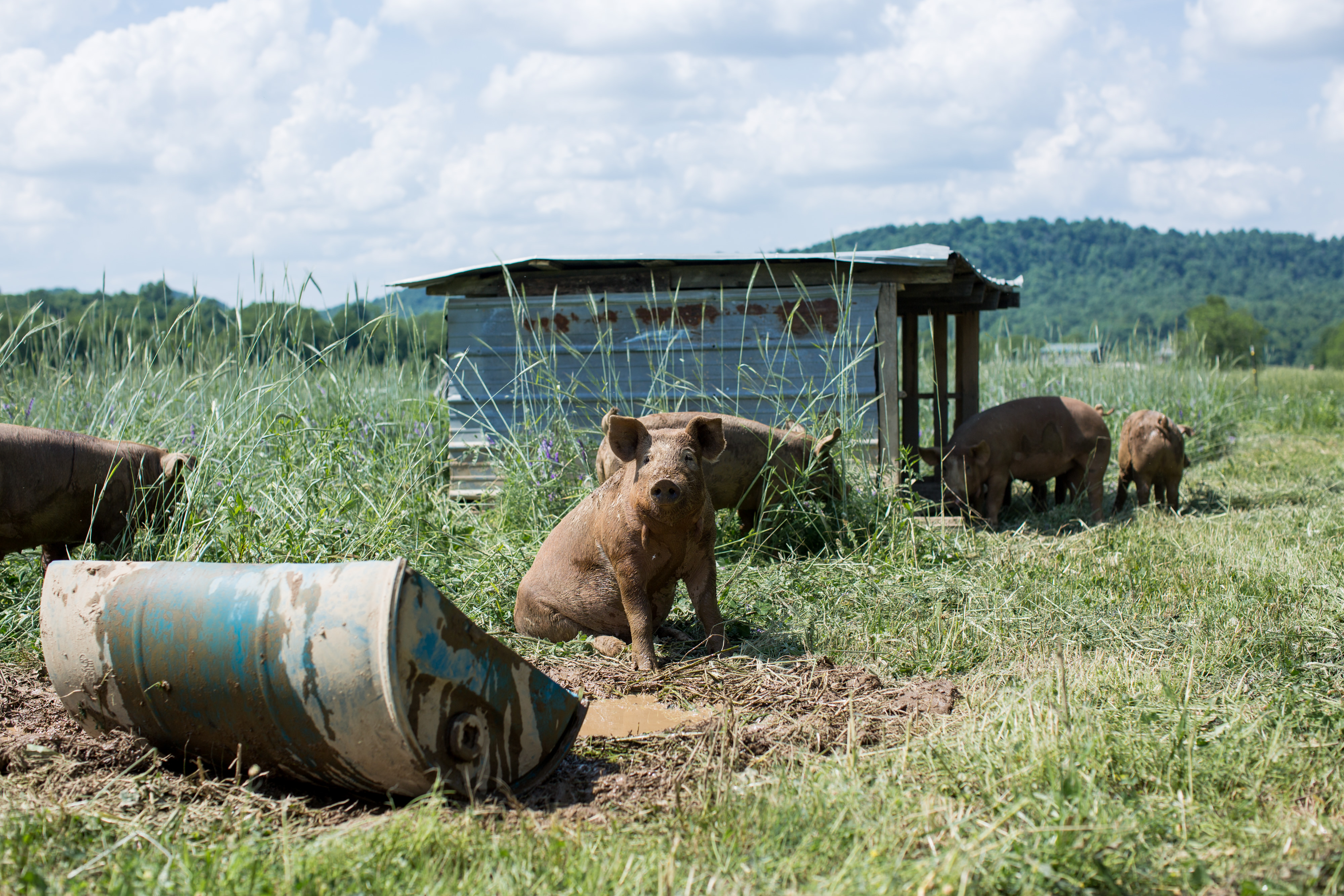 Farming requires a healthy dose of patience, resilience and hope. Farmers wear many different hats: soil steward, producer, builder, mechanic, manager and many more. As the seasons pass, I find out more about myself. I learn how to deal with the rigors of the growing season, how to work with and benefit our farm and others. I have taken on farming as a way of life, the farm is my canvas. My favorite thing about farming is that there is always a long list of things to do (job security), it's quiet, it's dark at night and there's plenty of good food and fresh air here on the farm.
You can also find Rolling Fork Farm products on our shelves in the Produce and Meat Departments. To learn more about The Cooperative CSA, how long it runs and how you can sign up, visit our info page.