As you've shopped the Co-op lately, you might have noticed some new faces. Some of these faces belong to the 246 new owners who have become a part of Good Foods Co-op this year. Welcome, everyone!
At the heart and soul of any cooperative is its owners. Growth in ownership (or lack thereof) can be an important metric in assessing the health of a Co-op and a valuable predictor of its future sustainability.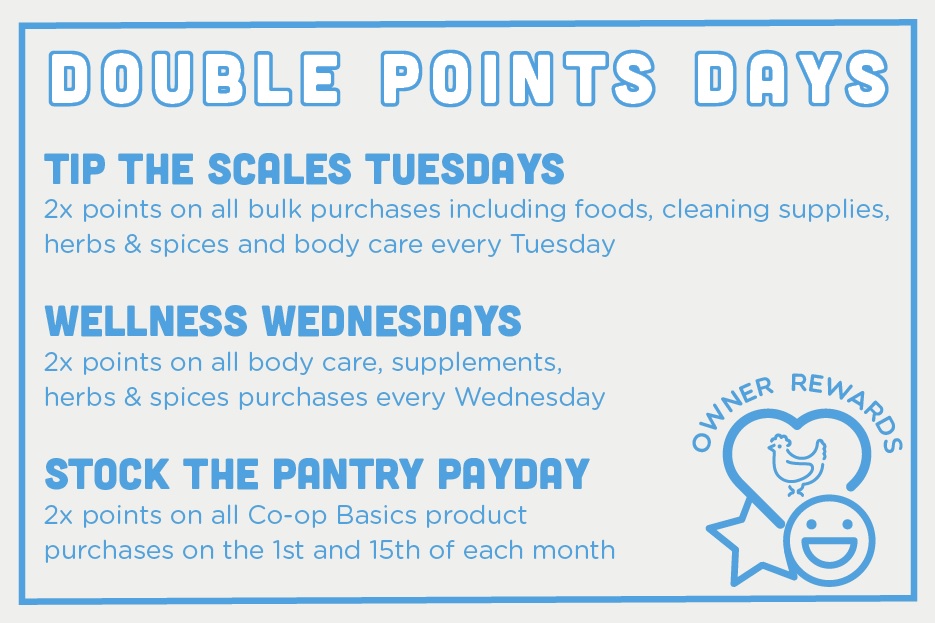 It's also important to recognize that it's common in the life cycle of a co-op to go through periods where owner growth slows or plateaus for a while, and Good Foods is no different. From 2017 to 2018 Good Foods owner growth slowed by nearly half. Eager to reverse this trend, your management team sat down as we headed into 2019 to come up with a plan. After months of research, planning and preparation, our new Owner Rewards program was born!
Along with our other work throughout the store, our Owner Rewards program has reversed our slowing growth pattern and returned us to our growth target of 3% and above!
As of the writing of this piece, our Owner Rewards program has awarded over 2.5 million points to our owners! Owners are enjoying earning points on every purchase, and are especially excited to learn about our double points specials, outlined in the graphic above.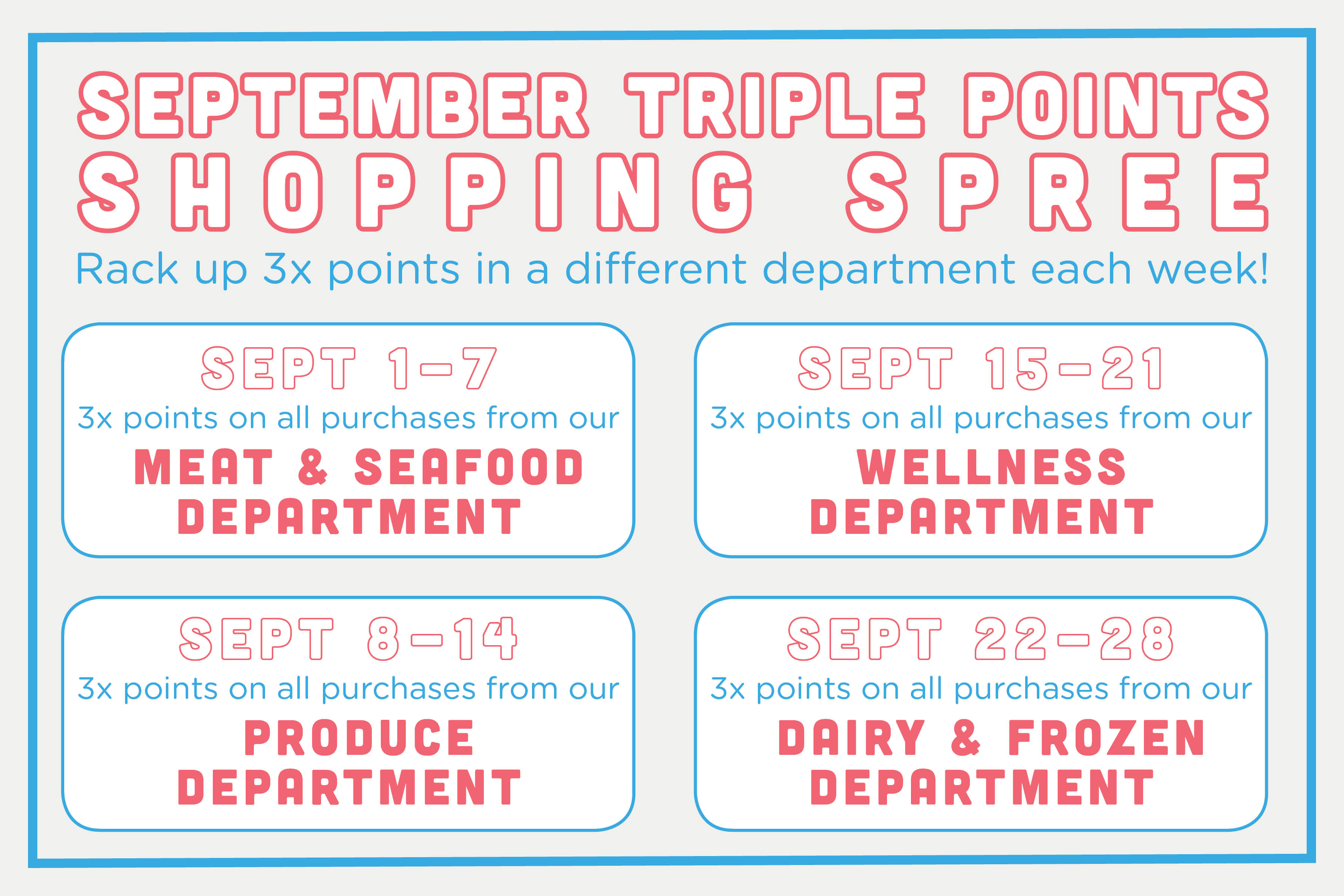 Plus, I'm happy to announce that in September we'll be offering triple points in a different department each week, so plan your shopping accordingly and plan on stocking up to get the most points. It's our way of saying "thank you" to all our owners, old and new.
So if you see a few new faces around the Co-op, be sure to say "hi"! It just might be a new owner who's excited about getting involved in this cooperative movement! We are excited to celebrate this awesome growth trend and look forward to seeing you in the store as you keep earning and redeeming those points!
August is one of our biannual Owner Drive months. New owners who sign up this month will get all the benefits of ownership along with the added bonus of taking a spin on our prize wheel. Every new owner will walk away with free Co-op goodies! Stop by our Hospitality Desk or call the store for more details.