We have reached the limit of taking ham and turkey reservations leading up to Thanksgiving. A selection of turkeys and hams are still in stock and available in the store.
Check out our available options this year: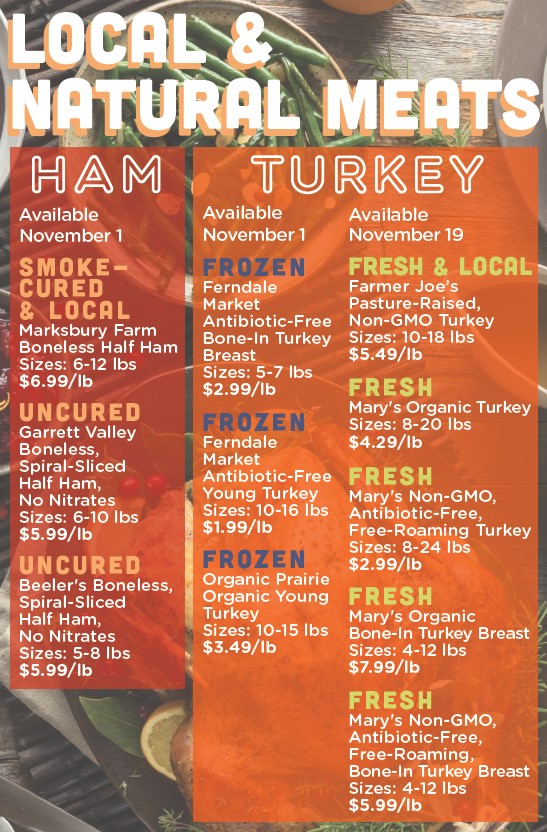 Make your reservation using the form below. We will call the day before your requested pickup to confirm details with you. If supplies run low, we will do our best to get you a selection closest to what you requested. Reserve early for the widest selection!