Getting Started with Chickens
Read More
August 21, 2019 @ 6:30 pm - August 21, 2019 @ 8:30 pm
Chickens have a lot to give if you get started on the right foot. This class will go through the basics of responsible chicken keeping from coop considerations to equipment necessities with a focus on making chicken keeping easier to ensure a greater chance of success. The objective of the class is to teach potential chicken keepers the realities of keeping chickens and dispel any myths related to the practice, as well as creating excitement around the opportunity to raise food in your own backyard; food that is more nutritious and better for the planet. ABOUT THE INSTRUCTOR: Travis Robinson has kept chickens in his backyard for at least 10 years. He is interested in using chicken-keeping to increase access to food at a hyper-local level and in developing our "egg-shed" (not altogether different from a "watershed) to build a resilient community. He is also interested in how chickens can help build healthy soil and compost food waste. He consults with current and future chicken-keepers on best practices and presents at fairs and festivals whenever he has the opportunity. Passing along his chicken knowledge is a passion. Tickets are free, but required. You can reserve yours
here.
Ditch the Diet, Find Food Peace: An Intro to Intuitive Eating
Read More
August 28, 2019 @ 6:30 pm - August 28, 2019 @ 8:00 pm
This class will explore the 10 Principles of Intuitive Eating which include ditching the diet mentality, discovering satisfaction, and making peace with food. Participants will spend time unpacking what it means to move away from yo-yo dieting and weight cycling toward a better way of eating with self-compassion and care. ABOUT THE INSTRUCTORS: Kathryn Dickens is a Registered Dietitian Nutritionist as well as a Floor Manager at Good Foods Co-op. She is passionate about helping individuals heal their relationships with food and body so they can live their fullest life now. Annie Koempel is a Registered and Licensed Dietitian Nutritionist and Certified Intuitive Eating Counselor. She has played many roles as an RDN including program manager, nutrition instructor, tutor and counselor. Tickets are $3 for owners and $5 for general admission and can be purchased
here.
$5 Community Dinners
Read More
August 30, 2019 @ 5:00 pm - August 30, 2019 @ 9:00 pm
Summers should be for relaxing, socializing and enjoying great food together. Don't heat up your kitchen, come eat with us and our Co-op community! Bring family, friends and neighbors for a delicious, made-from-scratch meal in our café. Enjoy everything on our hot bar—for just $5 a pound! August's menu features Caribbean-inspired fare including jerk chicken, Jamaican beef stew, coconut-crusted fish, vegetarian Rasta pasta, vegan curried chickpea roti and much more! This monthly meal has been extended through the end of the year, so join us for a great deal and a family-friendly meal from 5-9 pm.
Dodging Coconuts – Building Resilience in Challenging Times
Read More
September 4, 2019 @ 6:00 pm - September 4, 2019 @ 8:00 pm
This is a special introductory "Dodging Coconuts" seminar. Learn how to reach within yourself to find balance in a universe careening out of control. Just as the Wizard of Oz said to Dorothy as she pulled back the curtain and revealed his fraudulent and bumbling attempt to convince others that he was the all-powerful Oz, "You have always had the power to go home." Going home means understanding that the secret to a good and meaningful life comes from within. All that is required is discovering the key to unlocking your own innate gifts.
Instructor Sylvia Lovely has developed a simple framework consisting of the four P's for ease of remembrance as you face life's inevitable challenges. Join us for how to be PREPARED for the world in which we live today; finding PURPOSE as the rock you rely on; PLANNING your days deliberately and mindfully and finally, developing the PERSPECTIVE of wisdom in knowing the importance of our decisions and their impact on you and others.
Students should bring along a notebook and writing utensil for this class.
Tickets are $10 general admission, $8 for Co-op Owners and
can be purchased online on Eventbrite
or in-store at our Hospitality Desk.
ABOUT THE INSTRUCTOR: Sylvia Lovely has a passion for helping others find the sweet spot in their lives. She has developed Dodging Coconuts and her four P's as a template that contemplates that in good times, coconuts nourish, but in high winds, they become flying missiles of destruction. In addition to being an author, speaker and teacher, she is one of four owners of Azur Food Group and a co-host along with Chef Jeremy Ashby and well-known Tony "Twitch" Longo of Z-Rock 103.3 on the
Food News and Chews Radio Show
airing from 1-2 pm every Saturday on WVLK 590.
Film Series – Resilience
Read More
September 11, 2019 @ 7:00 pm - September 11, 2019 @ 9:00 pm
The September feature in our 2019 Film Series is "Resilience: The Biology of Stress & The Science of Hope". Join us for the FREE screening at 7 pm and stick around afterward for discussion.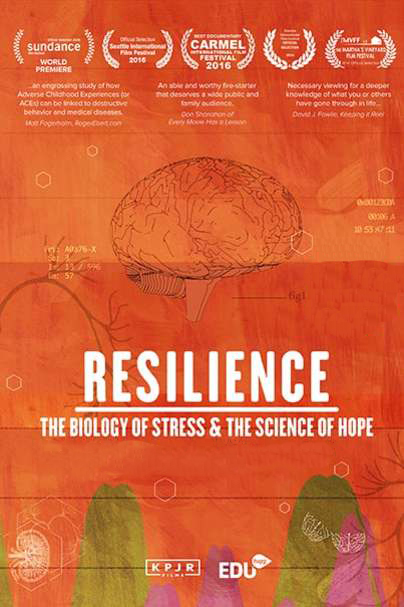 Researchers have recently discovered a dangerous biological syndrome caused by abuse and neglect during childhood. As the new documentary Resilience reveals, toxic stress can trigger hormones that wreak havoc on the brains and bodies of children, putting them at a greater risk for disease, homelessness, prison time, and early death. While the broader impacts of poverty worsen the risk, no segment of society is immune. Resilience, however, also chronicles the dawn of a movement that is determined to fight back. Trailblazers in pediatrics, education, and social welfare are using cutting-edge science and field-tested therapies to protect children from the insidious effects of toxic stress—and the dark legacy of a childhood that no child would choose.
Watch the trailer HERE
Mark your calendar for our last thought-provoking film of the 2019 Film Series:
November 13 -
The Food Cure
Carnegie at the Co-op: Writing for Healing
Read More
October 2, 2019 @ 6:00 pm - October 16, 2019 @ 8:00 pm
Develop a rigorous practice of writing to confront, comfort, and overcome the emotional pain that eventually settles upon us during a life lived to its fullest. Using timed writings, you will write and share work in class, develop deep listening skills, and cultivate the ability to respond to the work of other writers. Not everything that gets written becomes a poem or narrative. However, everything that gets written gives us a deeper glimpse into who we are and what we have to share. This three-part class meets on Wednesday, October 2, Wednesday, October 9 and Wednesday, October 16. Tickets are $45 for general admission and $39 for owners and can be purchased
here.
ABOUT THE INSTRUCTOR: Laverne Zabielski is a writer, artist, and publisher, and she received her MFA in writing at Spalding University in Louisville.
October 11, 2019 @ 8:00 am - October 13, 2019 @ 10:00 pm
Mark your calendars and clear some space in your pantry! Save
30% off
all bulk foods (including coffees, teas, herbs & spices) and
up to 50% off
staple items by the case.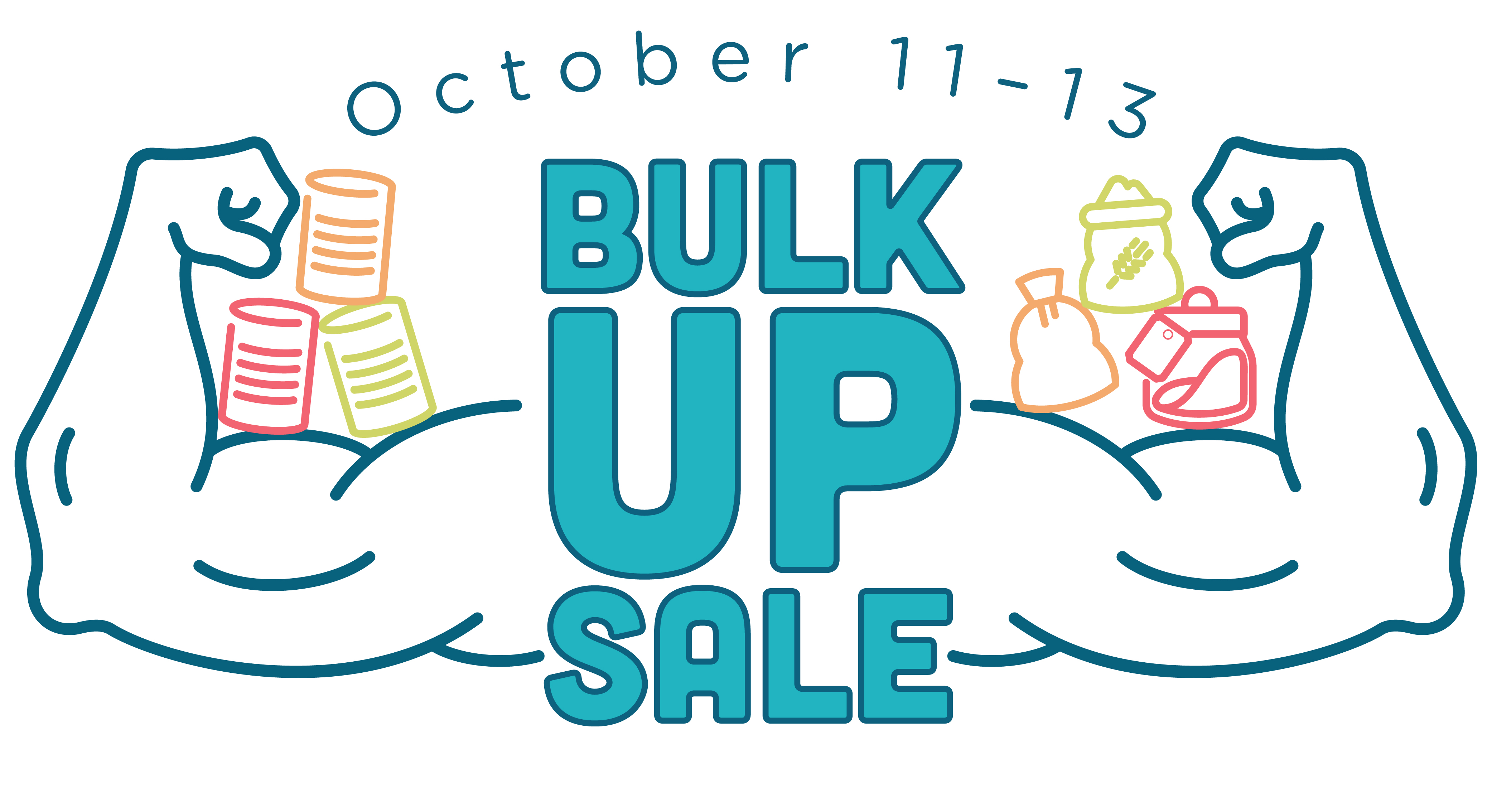 Check back here closer to the sale for a full listing of items and their super low prices! The sale runs October 11-13 only, while supplies last. No rainchecks, special orders or holds. Item availability subject to supplier availability at time of sale. Come early to guarantee the best selection!
Owner Town Hall Meeting
Read More
October 12, 2019 @ 2:00 pm - October 12, 2019 @ 4:00 pm
Our fall Owner Town Hall Meeting will be taking place Saturday, October 12, 2-4 pm in the Community Room.
Members of our Board will be there to answer questions and lead discussions. Please join us and be part of the Co-op's democratic process!
November 6, 2019 @ 6:30 pm - November 6, 2019 @ 7:30 pm
Join us for laughter yoga and laugh as you've never laughed before. No flexibility or sense of humor required!! Bring water and something to lay on (yoga mat, blanket, towel, etc) and wear loose comfortable clothing. (This class can be done sitting and does not require laying down.) Everyone is welcome, we accommodate all genders, ages, and abilities. Bring a friend and share the joy of laughter! The goal is to leave feeling less stressed and more joyful while improving your overall health! General Admission tickets are $7 and Owner tickets are $5 and can be purchased
here.
Film Series – The Food Cure
Read More
November 13, 2019 @ 7:00 pm - November 13, 2019 @ 9:00 pm
The fourth and final feature in our 2019 Film Series is "The Food Cure". Join us for the FREE screening at 7 pm and stick around afterward for discussion.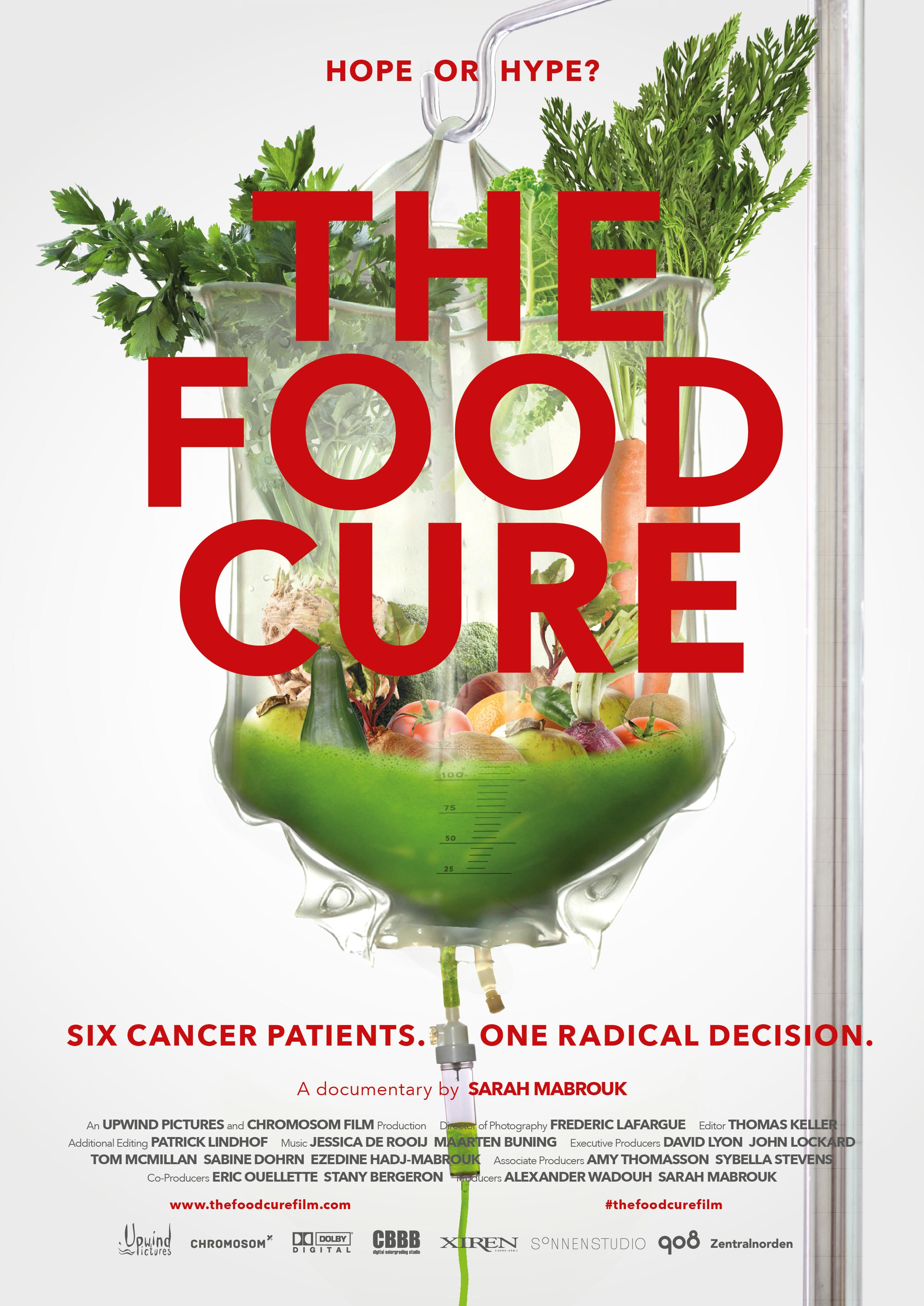 Can dietary measures halt or even reverse an advanced and lethal disease? This documentary follows the extraordinary stories of six cancer patients who decide to tackle their disease with fruit and vegetables. Will lifestyle changes and a plant-based diet work where aggressive chemotherapies, targeted drugs, and high-tech medicine often fail? The film records the patients' diverse experiences over a timespan of more than 5 years. Could lifestyle methods like these - as yet untested and unapproved by medical authorities - be the missing link?
Watch the trailer HERE