NOW ACCEPTING Charitable Foundation Grant Applications
Read More
February 3, 2021 @ 12:00 am - March 26, 2021 @ 4:00 pm
The Good Foods Charitable Foundation exists to financially support non-profit groups in our community. Charitable organizations, schools and other tax-exempt organizations serving central Kentucky are eligible to apply for mini-grants. The grant-making area of focus should be: ● Development of the local food system and the local foodshed serving the central Kentucky region ● Promotion of food citizenship ● Increasing access to healthy food for all ● Promoting the cooperative business model The awards will range from $500-$2000. To find the full description and application instructions, click 
HERE
. When your proposal is ready, click the button below to upload and submit.

If you have any questions, please e-mail
goodfoodsfoundation@gmail.com
.
Jake's Birthday Book Drive
Read More
March 14, 2021 @ 12:00 am - March 21, 2021 @ 12:00 am
To honor Jake Gibbs, you are invited to bring books to some of his favorite haunts the week of his birthday. The books will be delivered to International Book Project (IBP), a great organization that distributes books locally and abroad. We're putting the word out now so you have time to cull through your books.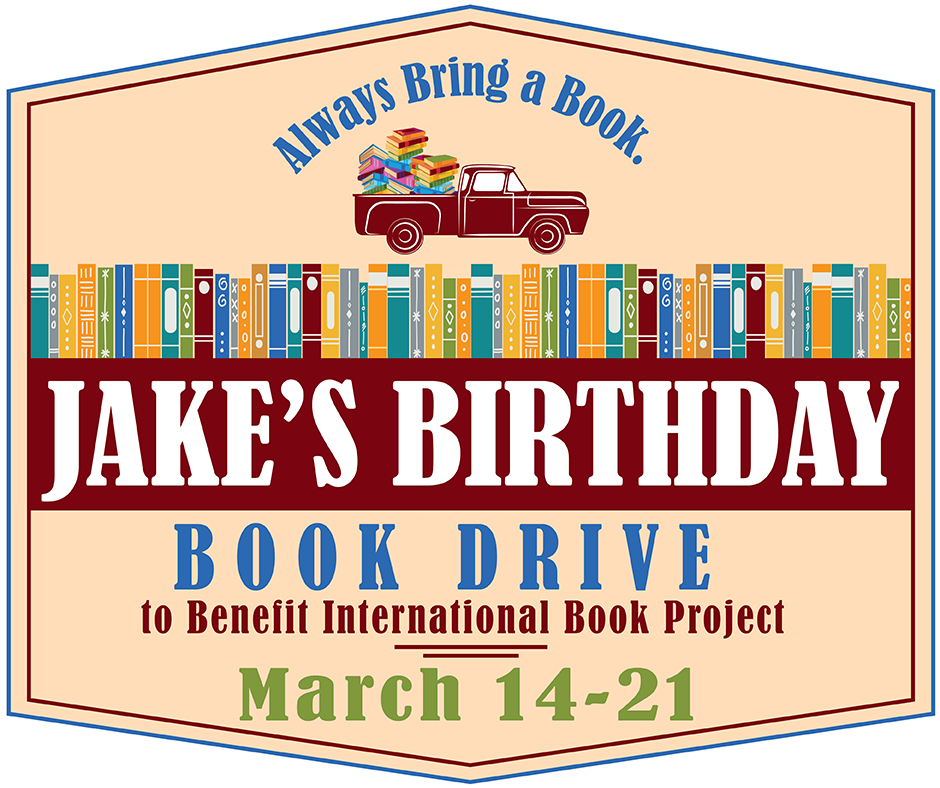 WHERE?
Drop off books at Good Foods Co-op (find the drop box in the cafe), High Street YMCA, Sav's Restaurant, 3rd Street Stuff, A Cup of Common Wealth and West Sixth Brewing
WHEN?
March 14-21
WHAT KIND OF BOOKS?
Adult and children's fiction and non-fiction; English, math, science and medical textbooks, dictionaries, thesaurus, complete encyclopedia sets after 2000, books in Spanish
SPECIAL NEEDS?
Children's board books
WHAT BOOKS CAN'T BE ACCEPTED?
IBP does not accept self-help books, cookbooks, gardening books, religious books
CONDITION OF BOOKS?
Please don't bring books with broken bindings, excessive writing or underlining, or torn, yellow or missing pages
HOW TO PACKAGE BOOKS?
In boxes or bags that weigh 10 pounds or less
HOW MANY?
If you have more than 20 books, please make an appointment to bring them to International Book Project
Jake Gibbs, former 3rd District Council member, loved many things in life but books were always at the top of the list. His career teaching history and logic at Bluegrass Community College and the completion of the 722-page Little Blue Book bibliography were devoted to helping people learn and think critically. This book drive has been organized by his family to carry on his legacy.
ONLINE: Writing the Stories of Your Life
Read More
April 7, 2021 @ 6:00 pm - April 21, 2021 @ 7:30 pm
Join Sylvia Lovely for a three-part seminar series on how to write the stories of your life. From cave wall hieroglyphics to the great literary works, we are hard-wired to describe and understand our lives and the times in which we live through stories. Some say, "I do not have a story." Not true. Perhaps your story is about a difficult time in your life with lessons learned, maybe about a moment of triumph, how you adapted to the pandemic or are processing your role in our country's ongoing struggle for social justice, or even simply a small act that holds significant meaning to you. Come prepared to share your writing with others and hear the stories of your classmates. Being well over 50 and having experienced life learning lessons through adversity, Sylvia Lovely has written her own story as a witness to a life with moments of crushing defeat and ultimately triumph. This class is offered in partnership with our friends at Good Foods Co-op and is appropriate for ALL LEVELS. This is a three-part series and will take place
via Zoom
on April 7th, 14th and 21st from 6:00 to 7:30 pm. Tickets are $39 for general admission, $33 for Co-op owners and can be purchased
here
. Information about how to log into the Zoom meeting will be sent via email.
ONLINE: Savoring Your Words: Writing Your Food Traditions
Read More
May 5, 2021 @ 6:00 pm - May 5, 2021 @ 8:00 pm
Pull up a chair. Take a taste. Come join us. Life is so endlessly delicious." ― Ruth Reichl
Learn how to convey the most elemental of experiences in words that will be savored long after your work is read.
We'll read compelling food narratives and give you the ingredients to create essays that capture your food heritage.
About the instructor: Ellen Birkett Morris has written about food for Cooking Light, The National Culinary Review, NPR's Kitchen Window, Gastronomica, Alimentum and The Courier-Journal. Ellen edited an international cookbook for the Louisville Metro Office for International Affairs, based in Louisville, Kentucky, where she resides.
Tickets are $30 for general admission, $27 for Co-op owners. They can be purchased
here
.
Information about how to log into the Zoom meeting will be sent via email.