The Co-op Café is open for carryout and curbside service, 8 am – 9 pm.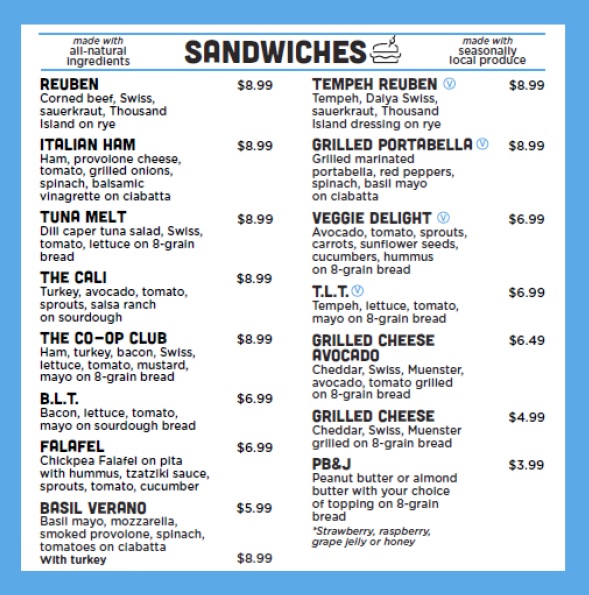 Our Café is a popular gathering spot for our friends and neighbors. With delicious, good food available every day, there's no wonder why!
To place a curbside order from the cafe menu, please call (859) 278-1813 ext. 256.
Orders taken 8 am – 8:30 pm; all orders must be picked up by 9 pm.
Hot Bar & Salad Bar hours
Monday-Friday
8 – 11 am: Limited selection of hot breakfast sandwiches and burritos
11 am – 8 pm: Lunch/dinner menu
Saturday & Sunday
9 am – 3 pm: Brunch menu
3 – 8 pm: Lunch/dinner menu
Pull up a chair and fill up on foods that will nourish your body and soul, including; hot bar entrees and sides, salad bar, deli salads, deli sandwiches, hot sandwiches, homemade soup, organic sushi, fresh juices, fruit smoothies, coffee, tea, espresso drinks, muffins, pastries, and made-from-scratch desserts.