The holidays were always a magical and cherished time of year for me as a child and young adult, with plenty of traditions to look forward to.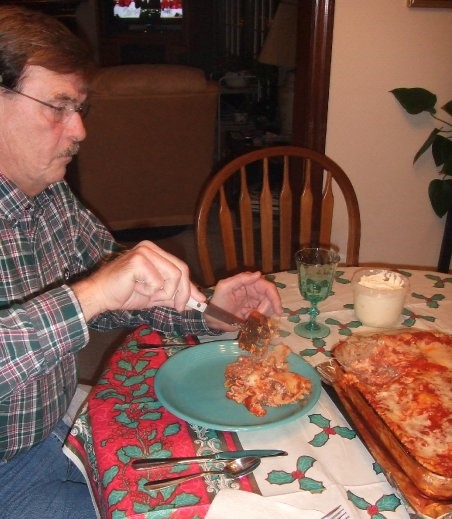 We'd do Thanksgiving with my mom's family each year and I could expect my favorite dishes to grace the table each time. On Christmas Eve night, my parents, brothers and I would enjoy our traditional lasagna dinner and then we'd gather around the tree to read 'Twas The Night Before Christmas together while we sipped on eggnog. Christmas Day was a flurry of presents and an extended brunch, featuring my favorite Christmas morning dish – "pull aparts" as we called it; many people know it as monkey bread. That evening we'd again join my mom's side of the family for more presents and food.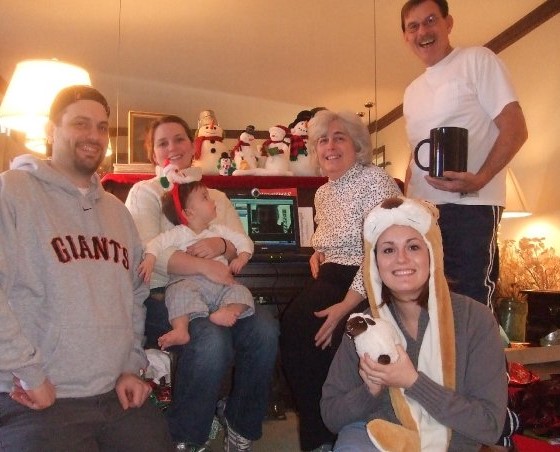 These cherished memories and customs were something I thought would maintain their luster throughout my lifetime. Each year, I thought, I'd look forward to these rituals with the same child-like enthusiasm. Then my dad died.
This year will be the fifth year that we will limp through these traditions without him. Don't get me wrong, I still love the holiday season, but it surely doesn't have the same excitement around it. There's still something missing. And it's him.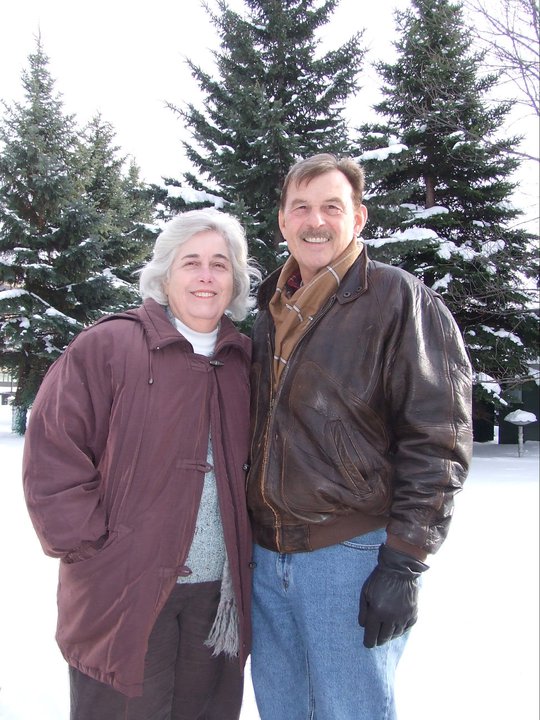 In the vast majority of instances, the first year is the worst. Almost anyone dealing with a major loss can tell you that. For my family, November and December were and still are especially hard. My mom's birthday is in November, then there's Thanksgiving, then my dad's birthday in December and the usual Christmas celebrations. It was one opportunity after another to realize how hard it was to go through these rituals without him. We were coming to terms with what our new normal would be.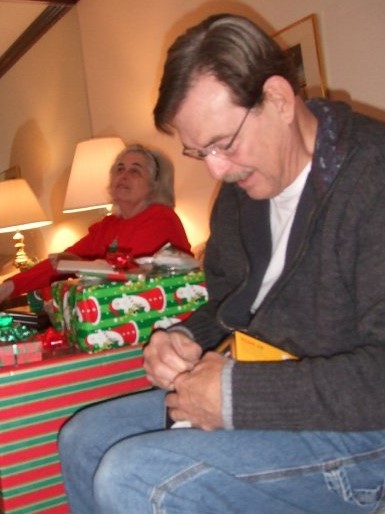 The holidays can shine a spotlight on the emptiness you feel after the loss of something significant in your life, whether it's a loved one, a job, a pregnancy or a marriage. One important thing is to realize this holiday-induced grief is totally normal, and chances are you know someone who is struggling. In my experience I've found that the best thing to do is to simply talk about it.
Five years into my grief journey, I am surely in a better place, but a lot of that comes from the fact that I've accepted what my new normal is now. Things will never be the same, and there's a special sort of grieving you go through while realizing this.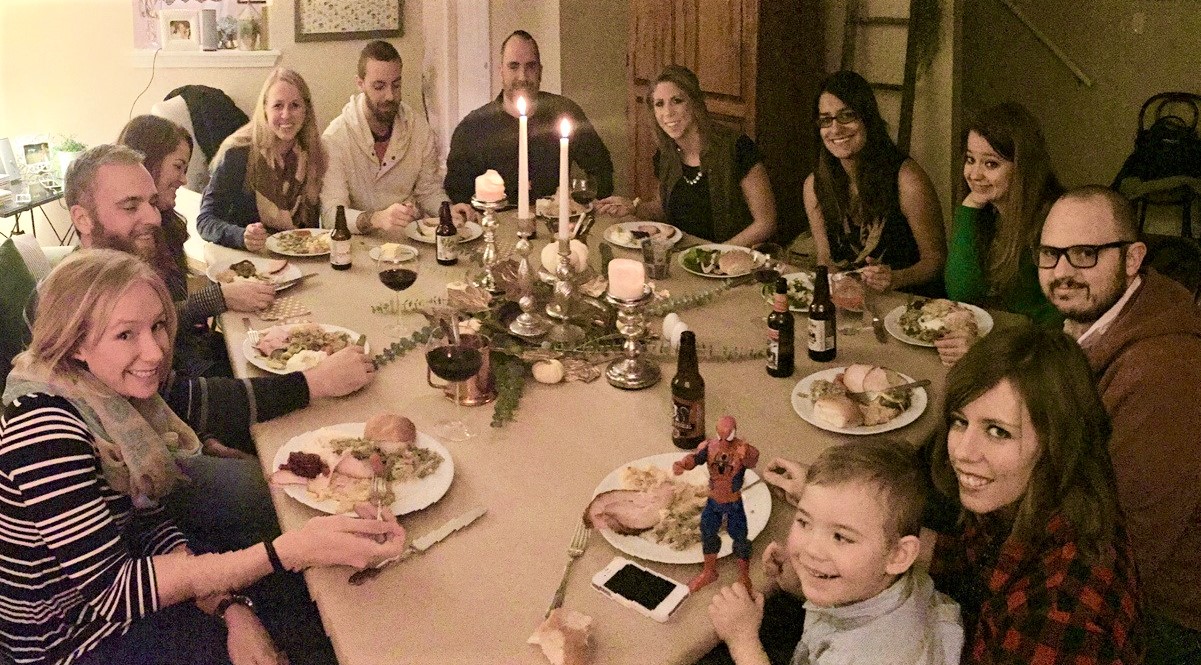 I've created new traditions I look forward to though, and a community of beloved friends and family to share them with. This includes supplementing a decidedly different family Thanksgiving with multiple Friendsgivings. This means that while I still look forward to those "pull aparts" on Christmas morning, I also look forward to my friends' annual white elephant gift exchange at their holiday party.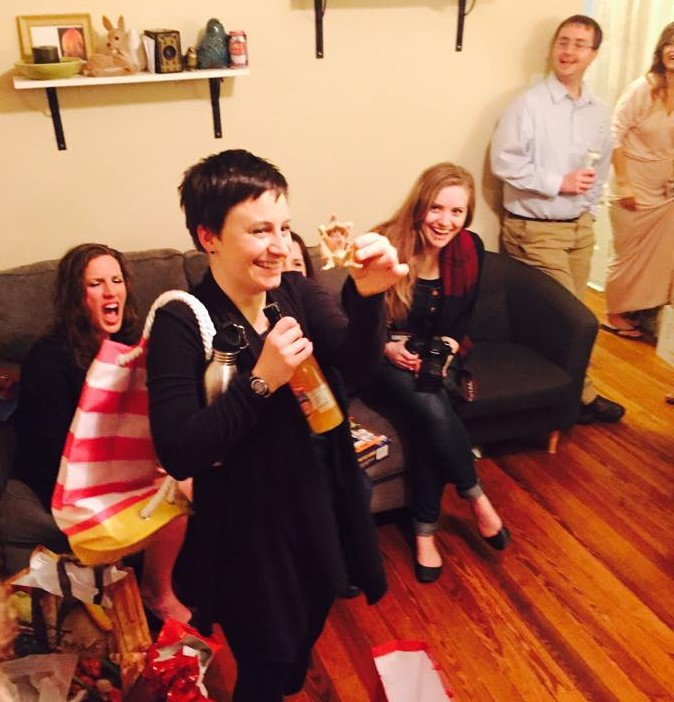 Grief isn't easy and it's different for everyone. I, for one, spent a long time keeping my feelings pent up. I wish I had talked about my grief earlier. I wish I had people to share it with who understood what I was going through. The good news is there are plenty of opportunities. One such opportunity is coming up this week right here at Good Foods Co-op. Licensed pastoral counselor, Dr. James Stillwell, specializes in helping people navigate grief. He'll be hosting the class Loss & The Holidays on Wednesday, November 8 from 7 – 8:30 pm in our Community Room.
If you're currently grieving, I hope you can make the class. If you can't, I hope you find your new normal among a community of supportive family and friends. It will get better, I promise.