The holidays are a time for good food, and good times with family and friends. One of the amazing things about the Co-op is our Co-op family, and our passion for food amongst our staff members. We'll share some of their recipes with you, in the hopes that you can enjoy some of their tried-and-true culinary traditions as part of your holiday platter: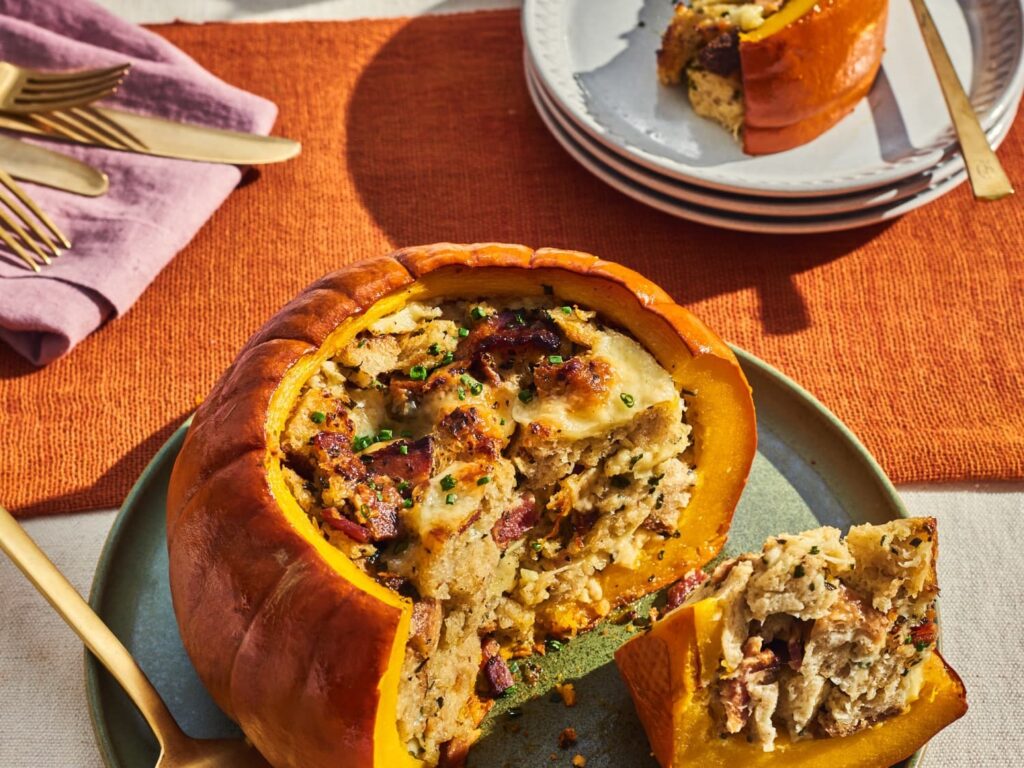 Karl's stuffed pumpkin
Ingredients
1 four to five pound pumpkin
2t salt
1/2t dry mustard
1-2T oil/fat
1lb ground buffalo (or beef, or venison)
1 medium onion chopped
1 cup wild rice cooked
3 eggs beaten
1t crushed dried sage
1/4t  pepper
Recipe
1. Heat oven to 350F.
2. Cut pumpkin from top and hollow as if making a jack-o-lantern.
3. Prick pumpkin inside with fork and season with half of salt and all mustard.
4. Heat oil on skillet and brown meat.
5. Remove skillet from heat and add all remaining ingredients.
5. Stuff pumpkin with this meat-rice mixture.
6. Place stuffed pumpkin in shallow baking pan and add some water to the bottom of the pan.
7. Bake for about  1 1/2 hours (until pumpkin is tender), adding more water to pan as necessary.
8. Serve by slicing pumpkin into wedges that include both stuffing and pumpkin.
Enjoy! Karl recommends enjoying this with a side of our cranberry sauce.
Holly's Vegan & old-fashioned cornflake candy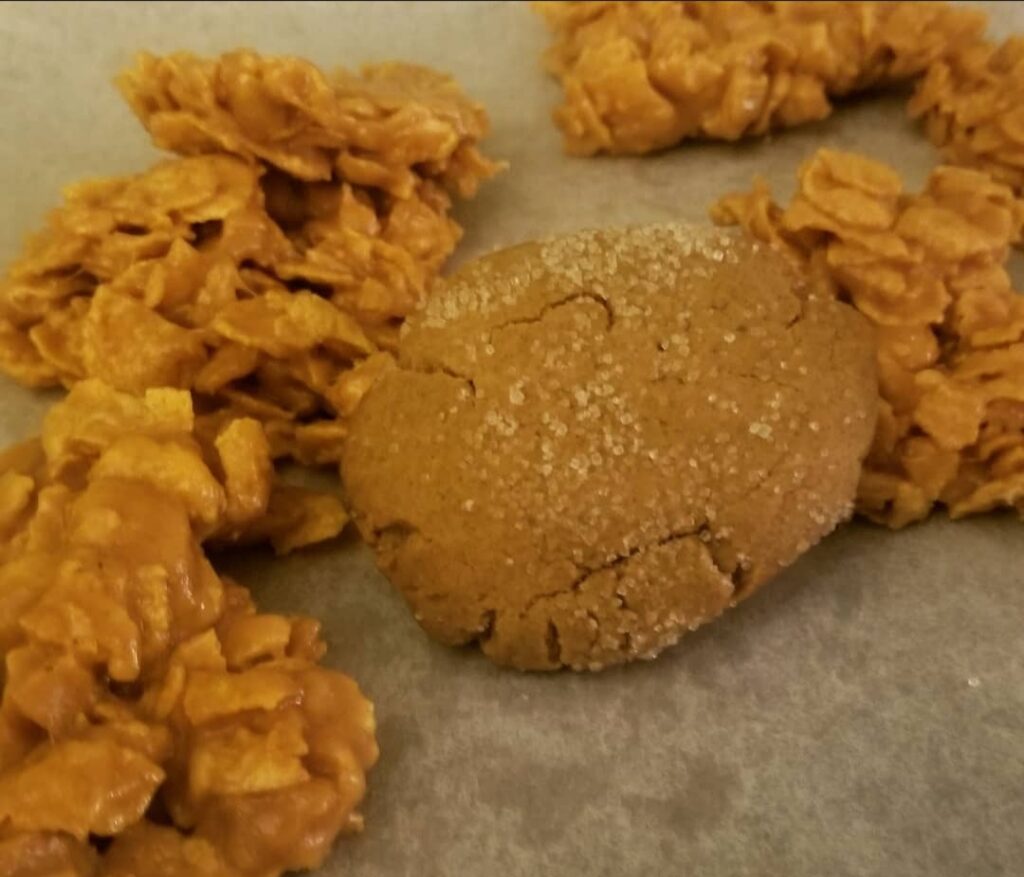 Ingredients (Good Foods Co-op Edition)
1 CUP Organic Cane Sugar
1 CUP Wholesome Organic Light Corn Syrup
1 CUP Field Day Organic Smooth Peanut Butter
1 TEASPOON Field Day Organic Vanilla Extract
~5 CUPS Field Day Organic Corn Flakes
Supplies
Parchment Paper
Baking Sheet
1. Combine sugar & corn syrup in a saucepan and stir over medium heat until the mixture starts to
boil.
2. Remove from heat and mix in peanut butter and vanilla extract.
3. Add corn flakes one cup at a time until mixture start to thicken.
4. Quickly drop a spoonful at a time on a baking sheet covered with parchment.
5. Mold into desired shapes – I prefer clusters!
6. Let cool & enjoy!
Kelly's Uncle Buddy's Low Country Shrimp Mousse
Ingredients
1 packet of gelatin
1/4 cup water
1 can condensed tomato soup
8 oz cream cheese
1/2 cup celery
1/2 cup green onions
1/2 cup bell pepper (any color)
1 cup of mayo (vegan or regular or greek yogurt for a lighter version)
2 tsp freshly squeezed lemon juice
1/4 tsp cajun or creole seasoning
1/4 tsp of worcestershire sauce
1/4 tsp ground black pepper
3/4 lb cooked shrimp
Recipe
STEP 1: In a saucepan, sprinkle gelatin into water. Stir to dissolve and gently heat until clear. Add soup and cream cheese and cook over low heat, stirring until mixture is smooth. Remove from heat and fold in remaining ingredients.
STEP 2: Pour into a lightly greased 6 cup mold or dish. Cover and chill until set, at least 4 hours. Serve with crackers and/or crudite.