It's almost fall, and as the heat and humidity finally begin to simmer down here in Lexington (whew!), often our schedules tend to amp up.
September marks the migration back to the classroom! With this comes more planning, more hustling, and way less down time in the evenings as homework and projects must be completed and bedtimes met.
So we decided to help you out by coming up with easy dinner solutions that are quick, not very involved (just go give a quick stir here and there), easy to customize based on your family's dietary preferences, and most importantly – nourishing! Trust us – you can do this!
pasta night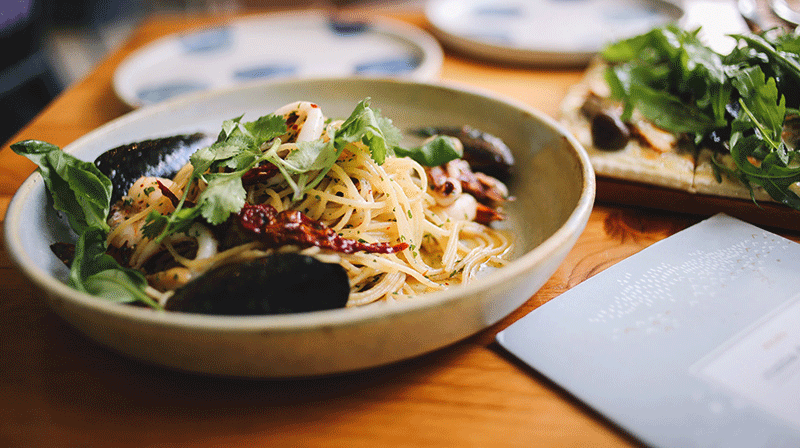 You'll need:
a box of your favorite pasta
pitted kalamata olives
cherry tomatoes
fresh or frozen broccoli
extra-virgin olive oil
sea salt & pepper
one jar of pesto
Cook the pasta following instructions on the box.
Steam the broccoli in a separate pot.
Meanwhile, chop olives and tomatoes.
Drain pasta and broccoli once they've finished cooking.
In a large bowl, combine all ingredients (don't forget the olive oil, sea salt, pepper, and pesto).
Et Voilà! Dish out onto separate plates and enjoy!
Variation ideas: Low-carb? Use squash noodles. Wanting more protein? Add bite-sized pieces of chicken!
burger night
You'll need:
ground meat (beef, lamb, bison…)
your favorite spices (garlic, sage, thyme, pepper…)
your favorite toppings (tomatoes, onions, lettuce, ketchup, mustard, sauerkraut, cheese…)
burger buns (don't forget to check out our bakery!)
In a large bowl, use your hands to combine the ground meat and spices.
Form into patties.
Place patties in an oiled skillet over medium heat.
Flip from time to time until cooked thoroughly.
Serve up with toppings of choice and a big bowl of salad for a balanced and super simple dinner!
Variation ideas: Vegetarian? Use mashed black beans (add 2 eggs and a little almond flour to hold together). Low-carb/Paleo? Go bunless! Wrap your burgers in a leaf of lettuce or just eat with a fork.
stir-fry night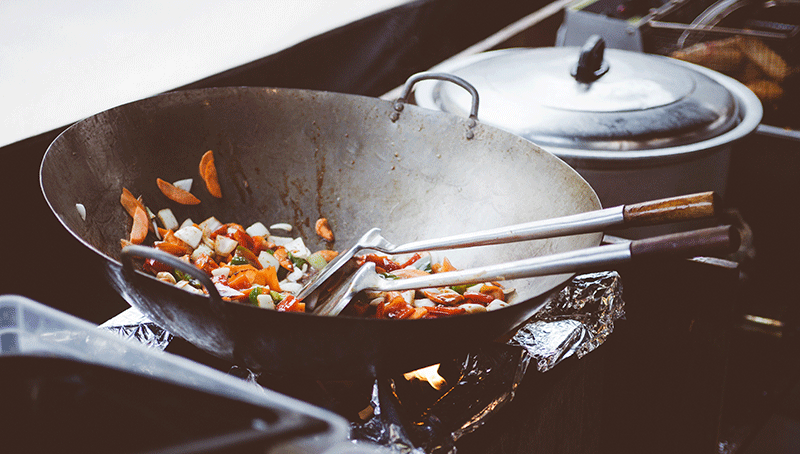 You'll need:
cooking oil of choice (butter, coconut oil, olive oil…)
choice of protein (cubed chicken, beef, fish, beans…)
chopped veggies (bell peppers, onion, squash, broccoli, snap peas, cabbage…)
various flavor injections (minced garlic, slices of lemon, herbs, and spices…)
In a large skillet or wok over medium heat, melt the cooking oil.
Add protein and veggies, let cook for about 10 minutes, stirring frequently.
Add herbs, spices, and other flavor infusions. Continue to stir often (see where stir-fry gets its name?), adding cooking oil as needed to prevent sticking.
It'll be ready to serve in under half an hour!
Variation ideas: Serve over brown rice or cauliflower rice to make the stir-fry go further.