We have much to celebrate at Good Foods Co-op. This month marks National Co-op Month and November marks our 45th anniversary.
In an effort to share our celebrations with our loyal shoppers and mark this proud milestone, we'll be having a Truckload Sale Friday, October 13 through Sunday, October 15 (while supplies last). Not only will we offer huge discounts on some of our most popular products by the case – many of them are 45% off! – it also harkens back to our beginnings as a buying club, when just about everything was bought in bulk or by the case. You can check out the order form here.

Speaking of our beginnings, we've come quite a long way from the garage where a handful of mindful shoppers started their buying club in 1972. We're proud to say that many of those founders are still shopping with us today. They're still true to their original mission to find local, organic and minimally-processed foods, and so are we.
To read our full history, including all our moves over the past five decades, go here.
While we didn't incorporate into a true cooperative until 2002, we still operated based on the shared values that many Co-ops adhere to. This graphic made by the Willy Street Co-op in Wisconsin illustrates them beautifully, and helps us remind ourselves during this National Co-op Month just why co-ops are so uniquely important.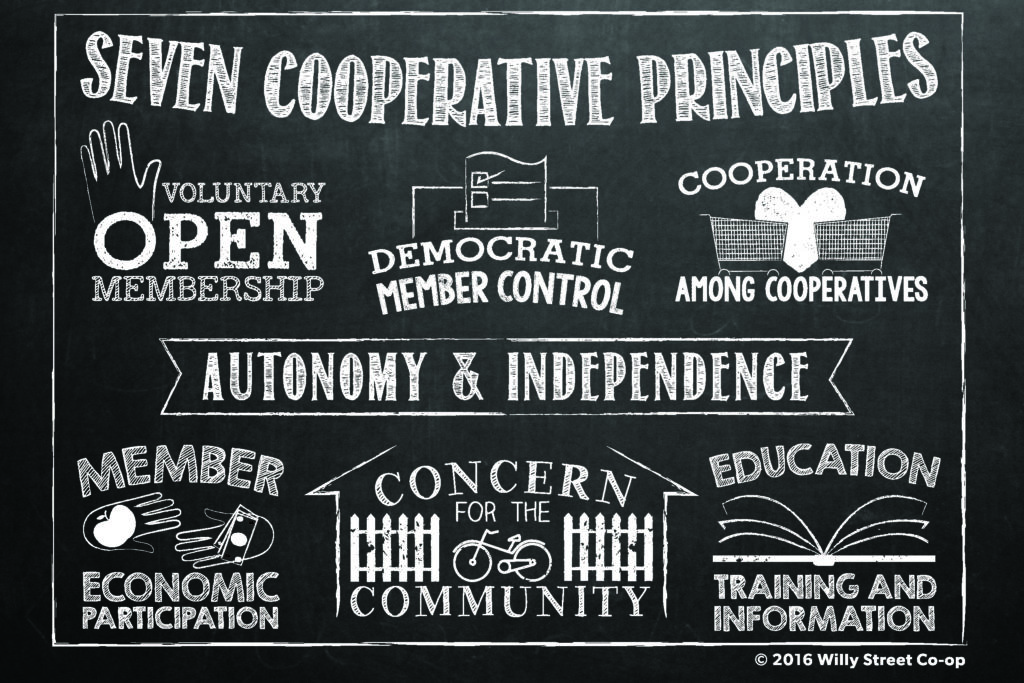 Even though Good Foods Co-op has been in Lexington for 45 years, there's still a lot of misinformation about what we do and how co-ops work. We certainly get a lot of questions at the store, and we try to find simple ways to explain it. This video does a pretty good job. Please help us spread the Co-op love during National Co-op Month and share this short video via social media, email… however you can! And don't forget to include; "everyone's welcome!"
The more people understand co-ops, the more folks will want to be on board with what our co-op community is trying to achieve. Not to mention we can strengthen our lovely Good Foods Co-op and keep it going for 45 more years. Thanks for all your support for the past 45!