Get ready for the holidays with us! Start planning your menu with our seasonal grab & go offerings, and fill out your holiday meal pre-order form that guarantees you can bring home your Co-op favorites! Plus, as the temperatures drop we're sharing warming recipes for soups, stews and a variety of ways to use the local sweet potatoes now in season.
Also inside, recipes for holiday sweet treats that will satisfy but not overwhelm your sweet tooth, a feature on the benefits of eating local meats and the latest financial and board updates.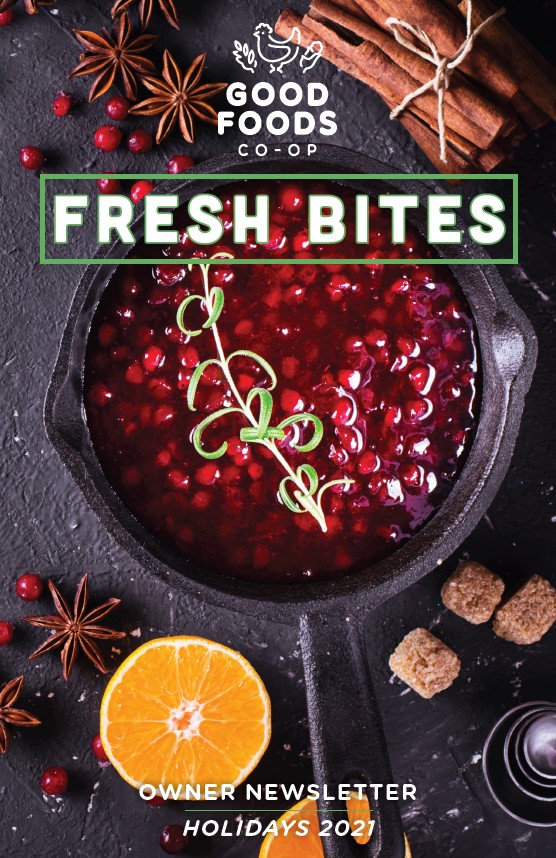 Click on the photo above to check out our latest issue of Fresh Bites!
This digital newsletter is best viewed on a desktop using fullscreen mode.