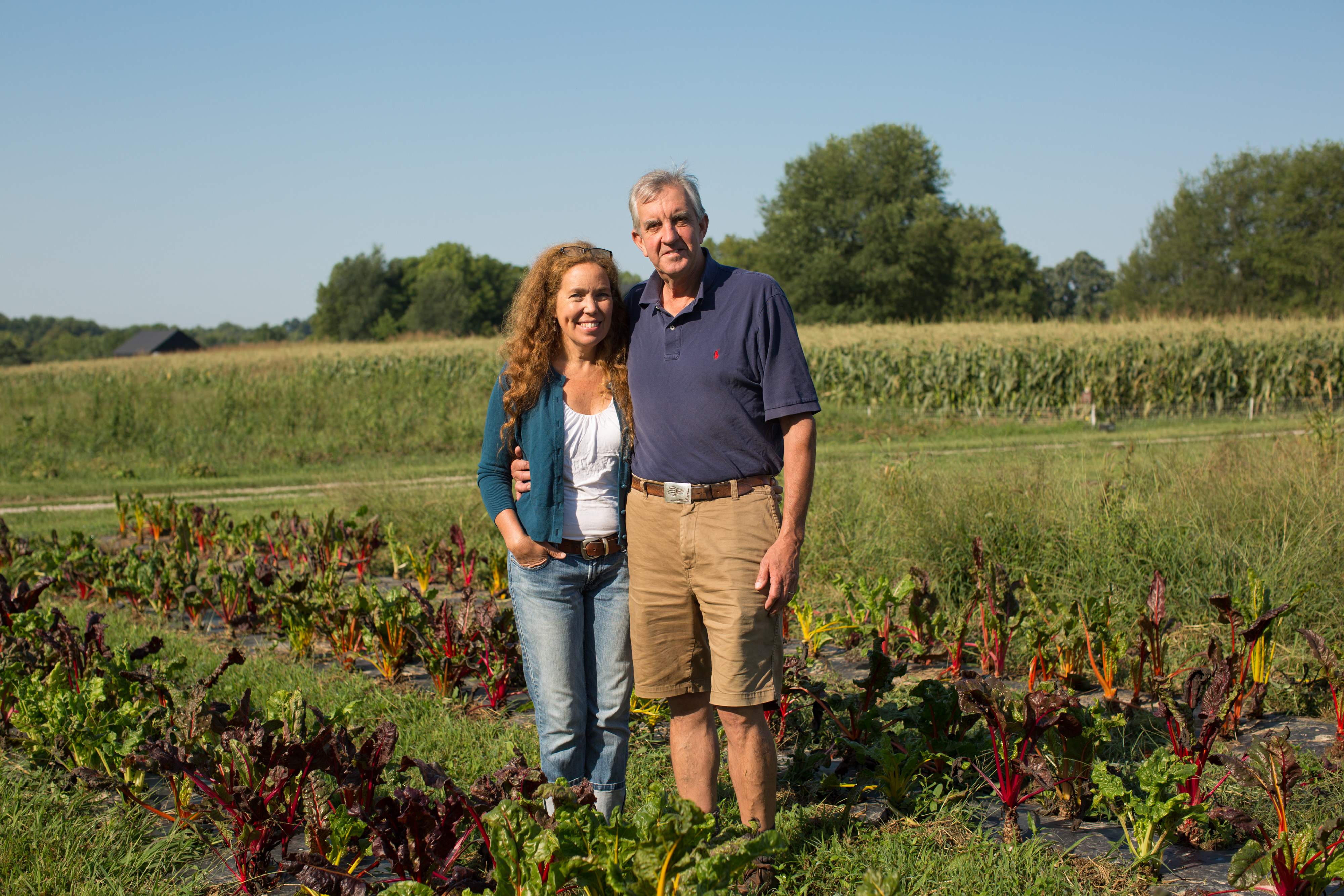 By: Mac Stone, Farmer & Owner, Elmwood Stock Farm
Let's break down this idea into three basic food categories—actually, two categories, since we don't grow chocolate around here. I'll start with plants but have to pay homage to my favorite grilled meats at the end. I hope the vegans and vegetarians will stay for the whole thing. 
Summer veggies are so short-lived in Kentucky, I tend to eat my weight in them while they're available. Especially when we keep our cooking methods simple, they just seem to vanish off our plates, right before our eyes.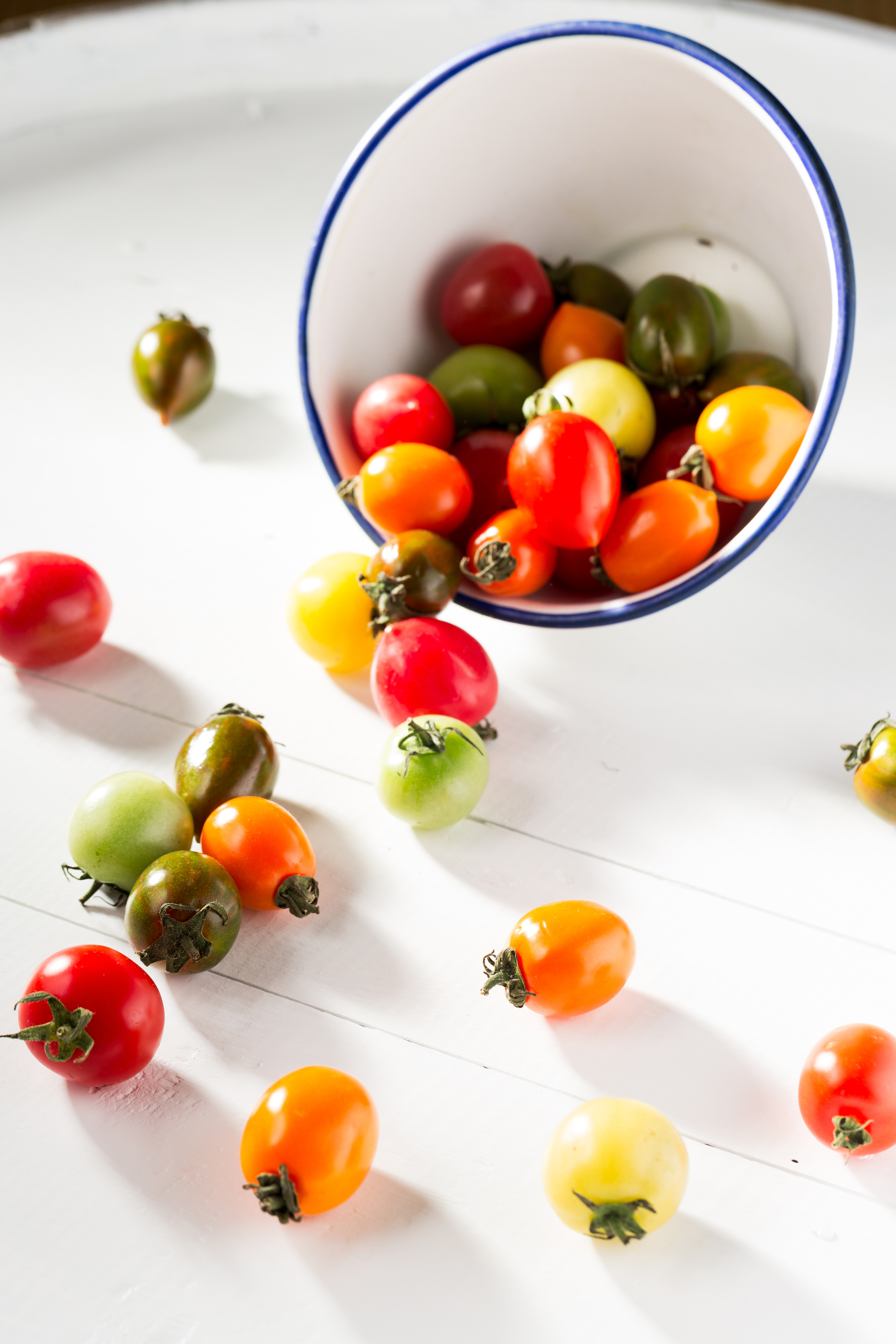 Heirloom Tomatoes
There is nothing simpler than slicing a ripe heirloom tomato. For me, a little salt and pepper and a good, organic, creamy blue cheese dressing, and I'm good to go. We grow lettuce or spinach or arugula or mizuna or some fresh-eating green most all year at Elmwood Stock Farm, so tossing our greens with tomatoes and some homemade yogurt dressing du jour is our go-to dinner in the hectic summer months.
Since Cecil Bell, the patriarch of the farm and lifelong beef farmer, will only fix burgers when our black or purple tomatoes are primo, we will grab big-bun-sized slicers for those. 
Timing is everything with fresh produce, so Cecil picks out his tomatoes a few days before dinner to let them ripen to perfection, as you should, too. Buy your pineapples and pears a week or more ahead of when you want them, peaches and tomatoes a few days before using. The produce folks at Good Foods know the importance of handling them while still firm, so you can watch and anticipate eating them when they are dead ripe. Avoid refrigerating tomatoes, if at all possible.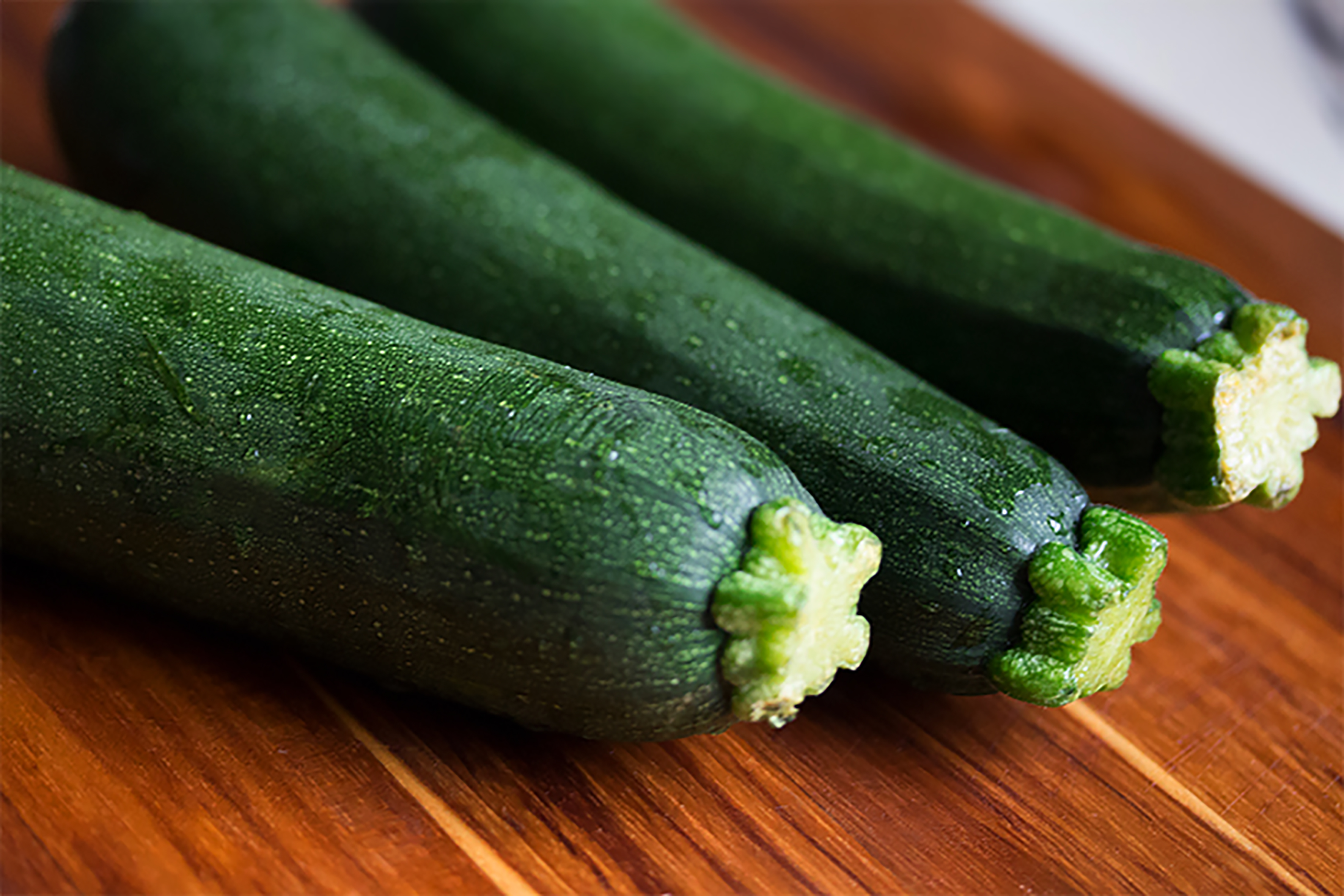 Summer Squash
Zucchini—sliced thin longways, drizzled with a little organic olive oil, salt and peppered to taste, grilled on fairly high heat for a few minutes—is a summertime favorite, for sure. Leave it on the grill long enough, for some good char caramelizes the sugars and enhances the flavor. Cook more than you think you need to dice on top of a salad for a little pizazz. 
Yellow squash is good also, although zucchini gets me credit for a green vegetable—although it is mostly white and, well, I eat plenty of really green vegetables anyway.
Steamed Greens
Speaking of green veggies, we keep a bowl of kale salad in the fridge most of the time, but that's not specific to summertime.
Our stainless-steel steamer pot essentially lives on the stove or in the dishwasher year-round. People can reel off these elaborate, time-consuming recipes for cooking kale or collards. When you have fresh, organic ingredients, all you have to do is: stem, steam and serve.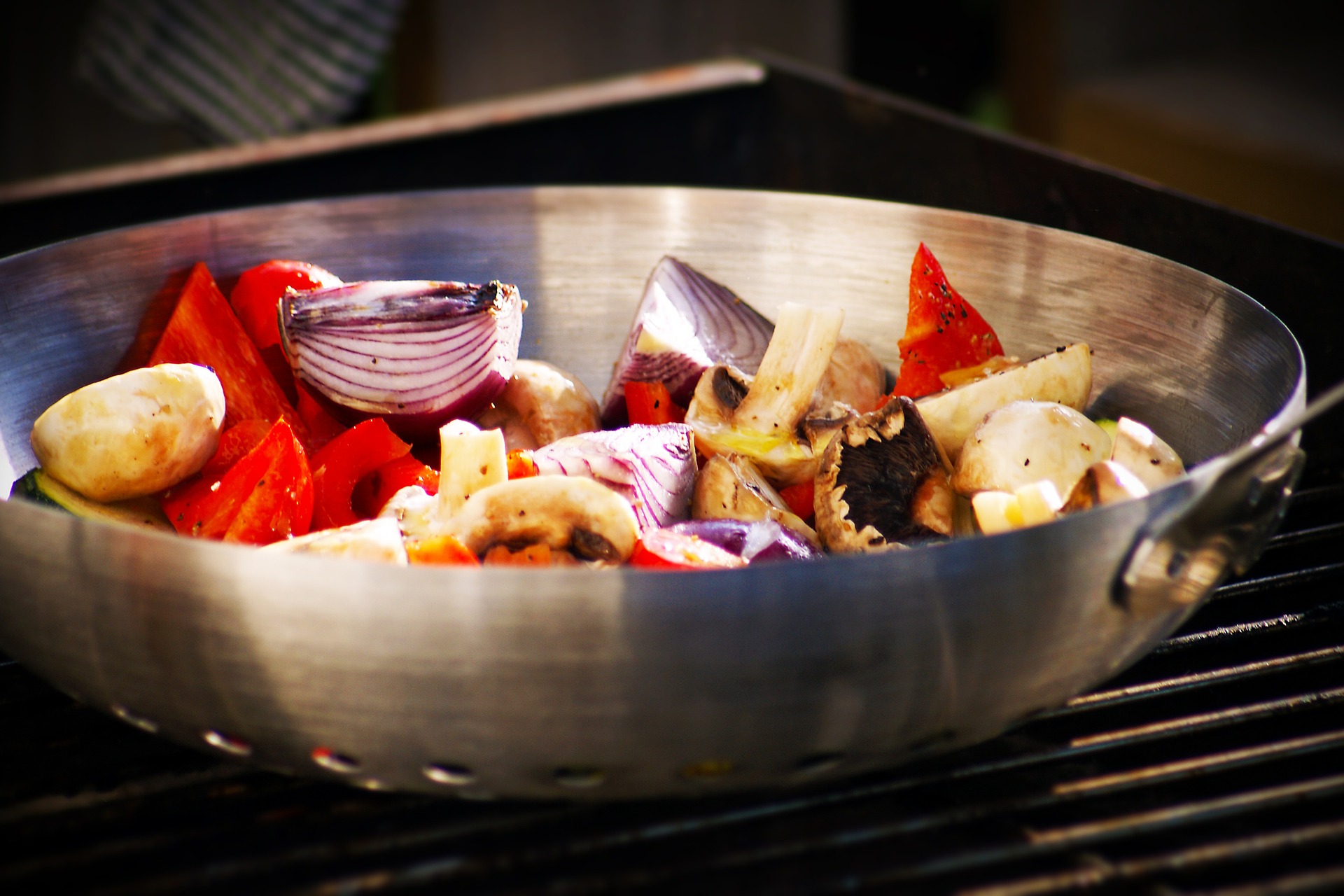 All-Veggie Sauté
For a quick sauté in olive oil, we throw in whatever vegetables are available. From baby to big squash, okra, and diced tomatoes or Sungold cherry tomatoes—if they all did not go out in CSA shares—to green or yellow stringless beans to sweet and/or hot peppers to kale or rainbow Swiss chard—any combination is great. This is an excellent use for items in the fridge with a little age on them. Just don't cook them so long that they get too mushy, although I like mine softer than lots of people prefer.
Green Beans
If we're talking green beans, cooked for a long time in simmering water with a lot of salt and pepper and a little fat of some kind (preferably Elmwood Stock Farm organic pork hocks) is what I grew up on and still like. Waving green beans under hot water and calling them done is not for me.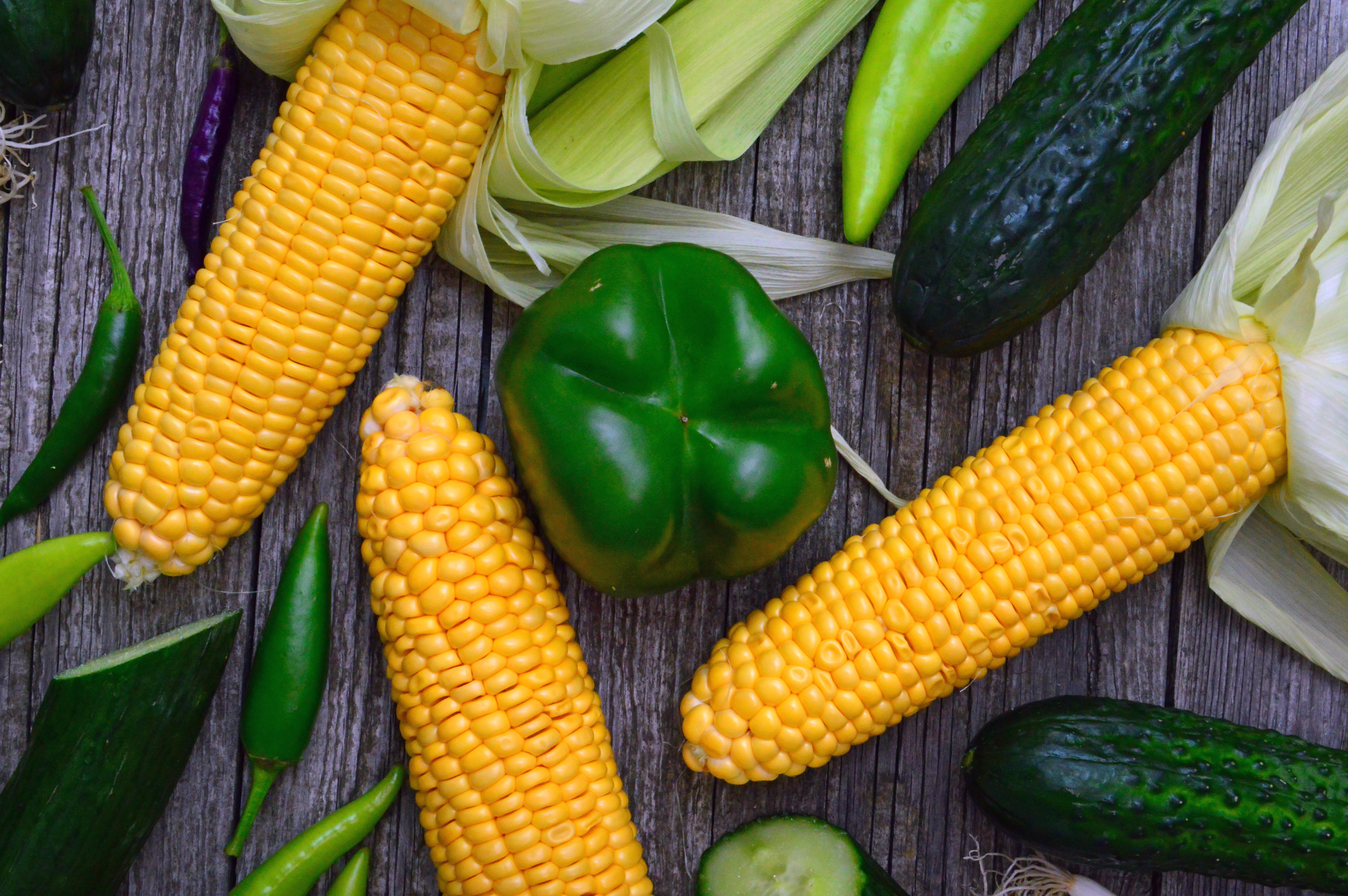 Sweet Corn
Hands down, no question, without a doubt, sweet corn is my all-time favorite. It is only available for a few weeks, and it should be eaten soon after harvest. During sweet corn season, I'm good for three to six ears per meal. 
I have written several newsletters on this topic over the years, because corn is complicated, but to cut to the chase, we only eat freshly picked, organic sweet corn. 
A few years back, a young couple stood directly in front of our farmers market stand for what felt like a long time, trying to decide if they wanted one ear or not and debated on how to cook it. I gave them an ear, exasperated, told them to boil it for 5 minutes and put butter, salt and pepper on top. When they asked how the butter got through the green part, I gave up. 
Anyway, shuck it first. Then boil or steam it a few minutes, pour off the water, and roll the ears around in the pan with butter, then salt and/or pepper to taste. That's it. 
You can also place the ear on the grill with the husk still on, and it will steam itself inside the husk. Be careful peeling back the husk, because it is steaming hot under there when it's done. Customers say a microwave works for this, too, but we don't have one of those.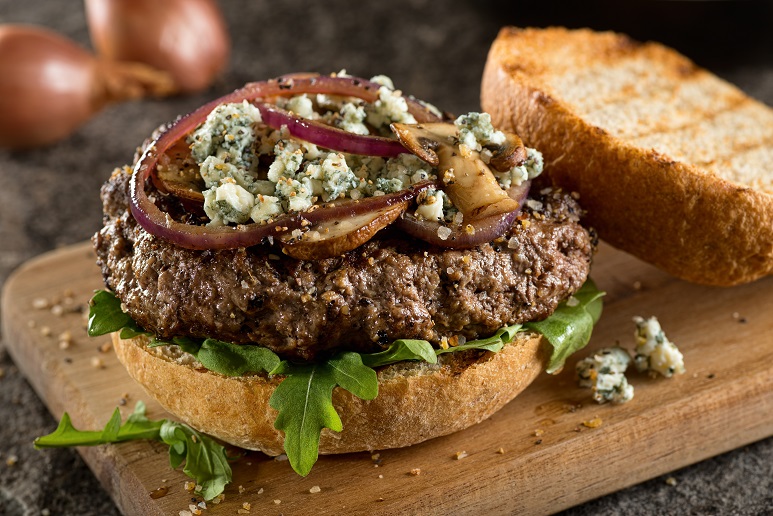 Organic, Pasture-Raised Meats
Then there are proteins. A juicy, grilled grass-fed organic beef burger, chicken thigh and pork chop are tied for my No. 1. Tied for No. 2 are a juicy, grilled grass-fed beef burger (this is not a typo), chicken legs, beef brats or one of the other sausages we make. Don't overcook these. Salt and pepper them when they go on the grill and when you flip them—except the sausages; they are perfectly seasoned already.
So, to eat like a food farmer; keep it simple. Start with fresh, local, organic ingredients. Cut up the vegetables, put dressing on them, and call it a salad. Or grill, steam or sauté; season with salt, pepper, garlic powder or herbs of choice; and dinner is served. 
Fast, simple, and good for you—those are my favorite foods.
—Mac Stone, Elmwood Stock Farm