Hello, my name is Kathryn, I'm a dietitian and my favorite food is cheese.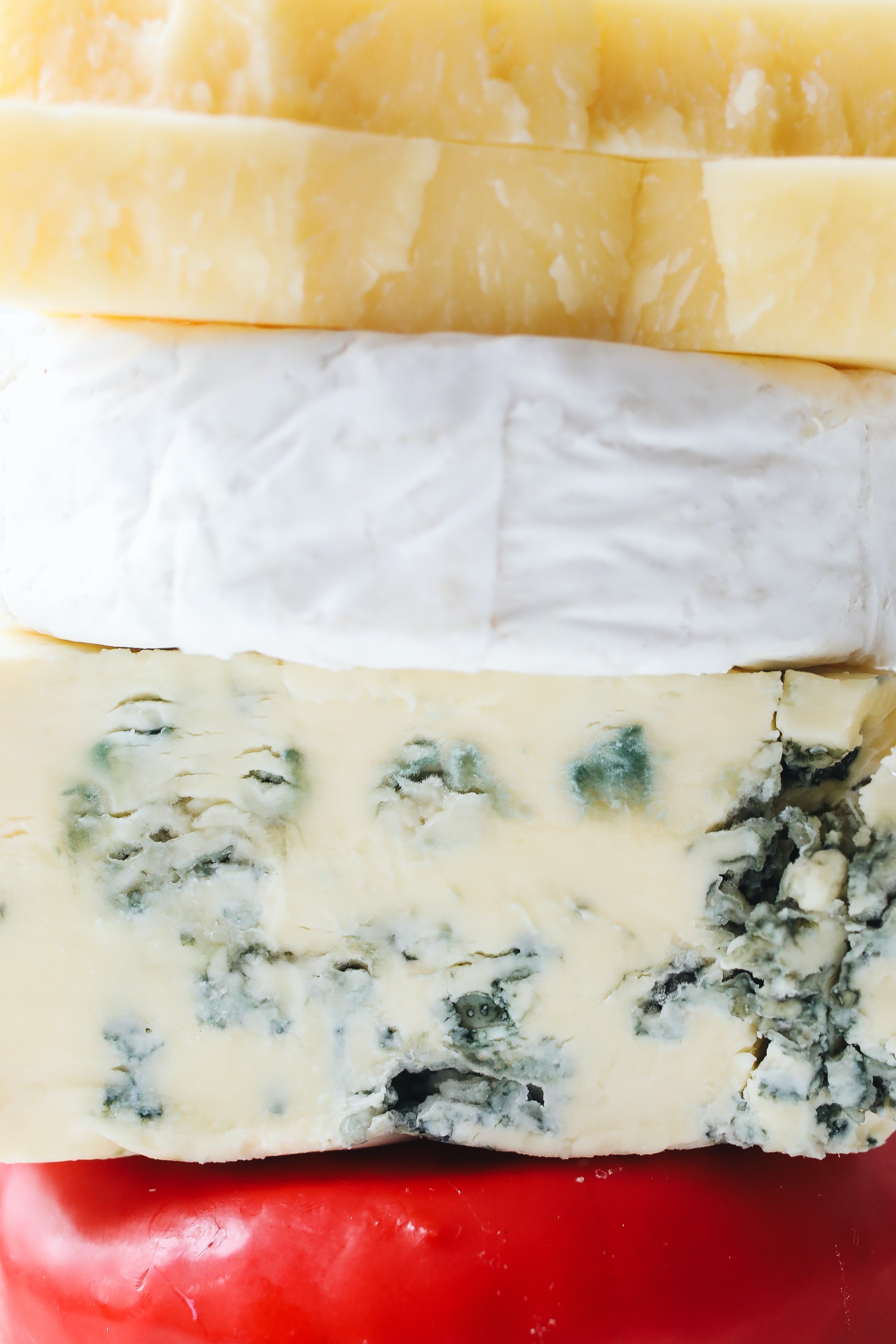 Cheese can often get a bad rap because of its high-fat content, but the truth is we need fat in our diets and cheese can be a great source of calcium, protein, vitamins A and B12, as well as zinc, phosphorus and riboflavin. As with all foods, in moderation, cheese can be a delicious AND nutritious part of a healthy diet. 
I love a good cheese plate at the holidays or other special occasions, and I have been known to snack on one for dinner from time to time. A good cheese spread should contain a variety of flavors and textures with accompaniments that, combined with your cheeses, make tasty bites that are interesting and satisfying. 
It can be a bit daunting to put a good cheese plate together, but it doesn't have to be. Use these tips from Co-op, Welcome to the Table to create a beautiful and unique platter.
Cheese Platter Basics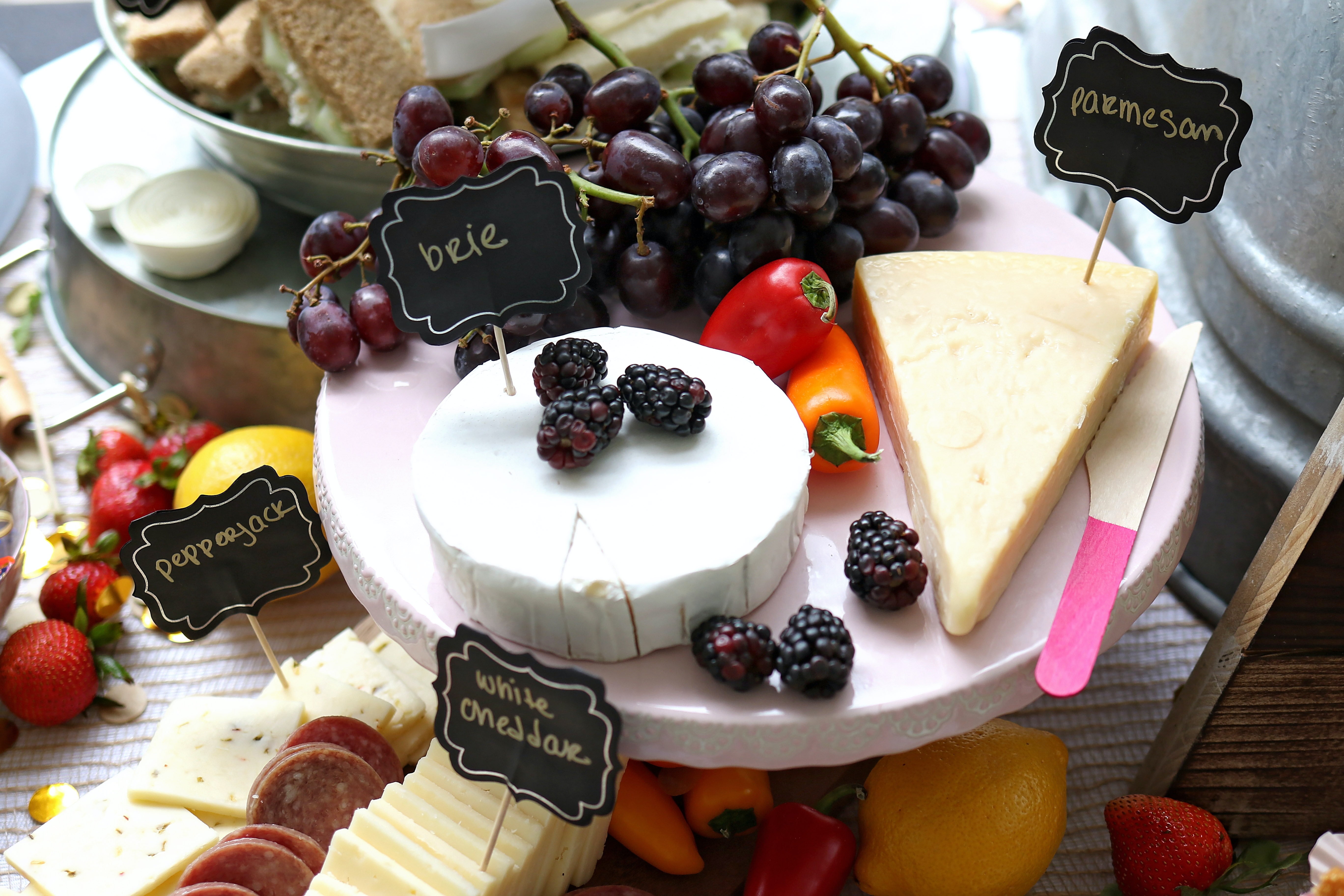 Serve cheese at room temperature. The cold from the refrigerator inhibits its flavor, so take your cheese out half an hour before guests arrive to allow it to "bloom."

Provide a serving utensil for each variety of cheese on your tray. (Or for our current pandemic, have personal serving utensils assigned to each guest and small, pre-cut cheese portions they can easily serve themselves.)

Serve a selection of three to five contrasting cheeses. Think different tastes, colors, and textures, like mild with robust (like Brie with blue cheese), fresh with aged (like Boursin with aged Gruyere), or soft with hard cheeses (like chevre with Parmesan).

Create a themed tray by offering cheeses from one region or source, or showcase an array of cheeses made from different kinds of milk (cow, goat, sheep).
Accompaniments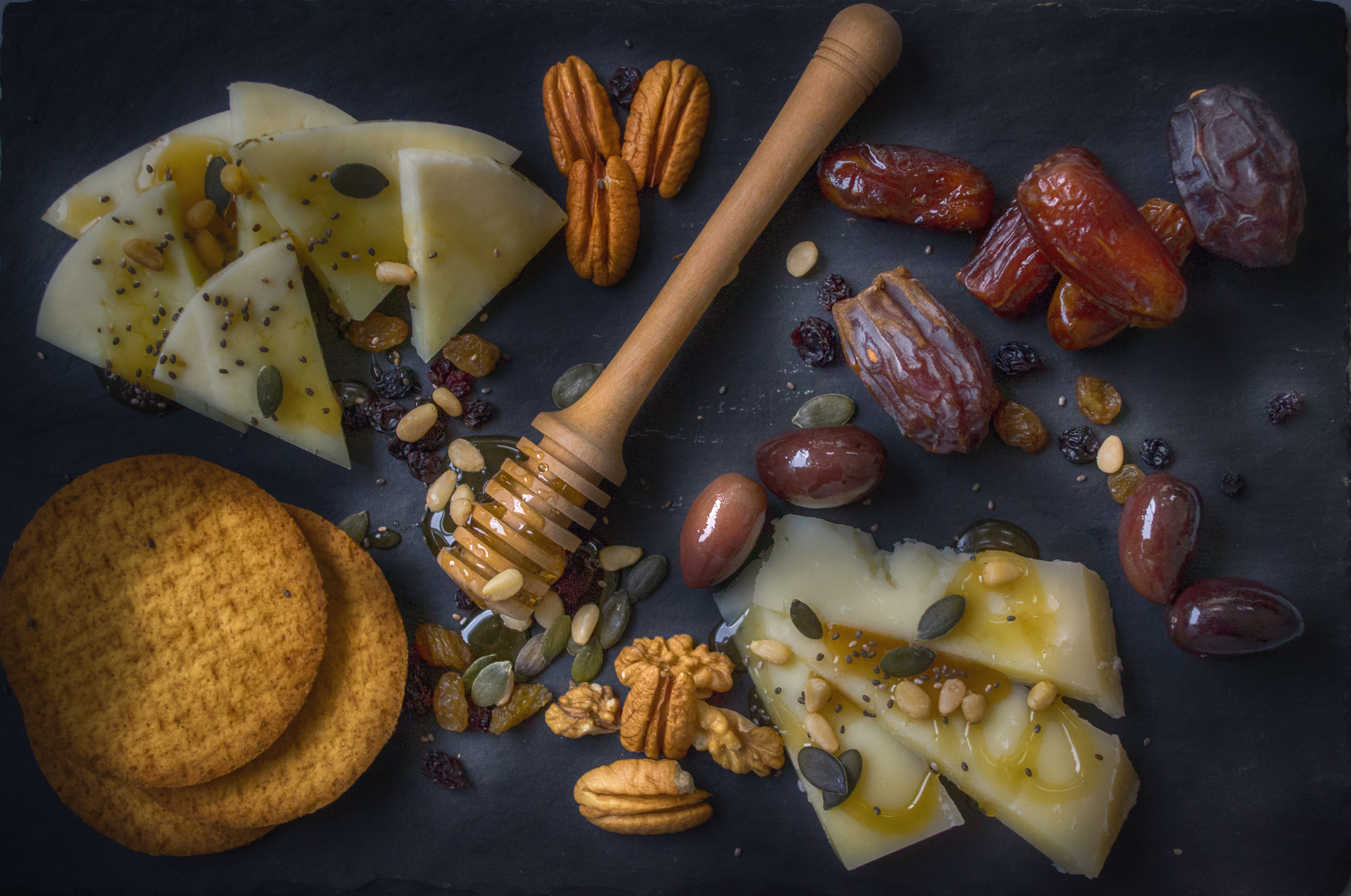 Whether you serve them individually or on the same platter, some foods are perfect complements to cheese. These include:
Fresh and dried fruits

Crostini, flatbread, and other crackers

Hearty and crusty pieces of bread

Olives

Nuts

Honey
To create an antipasto platter, include a mix of marinated vegetables and cured meats.
Beverage Pairings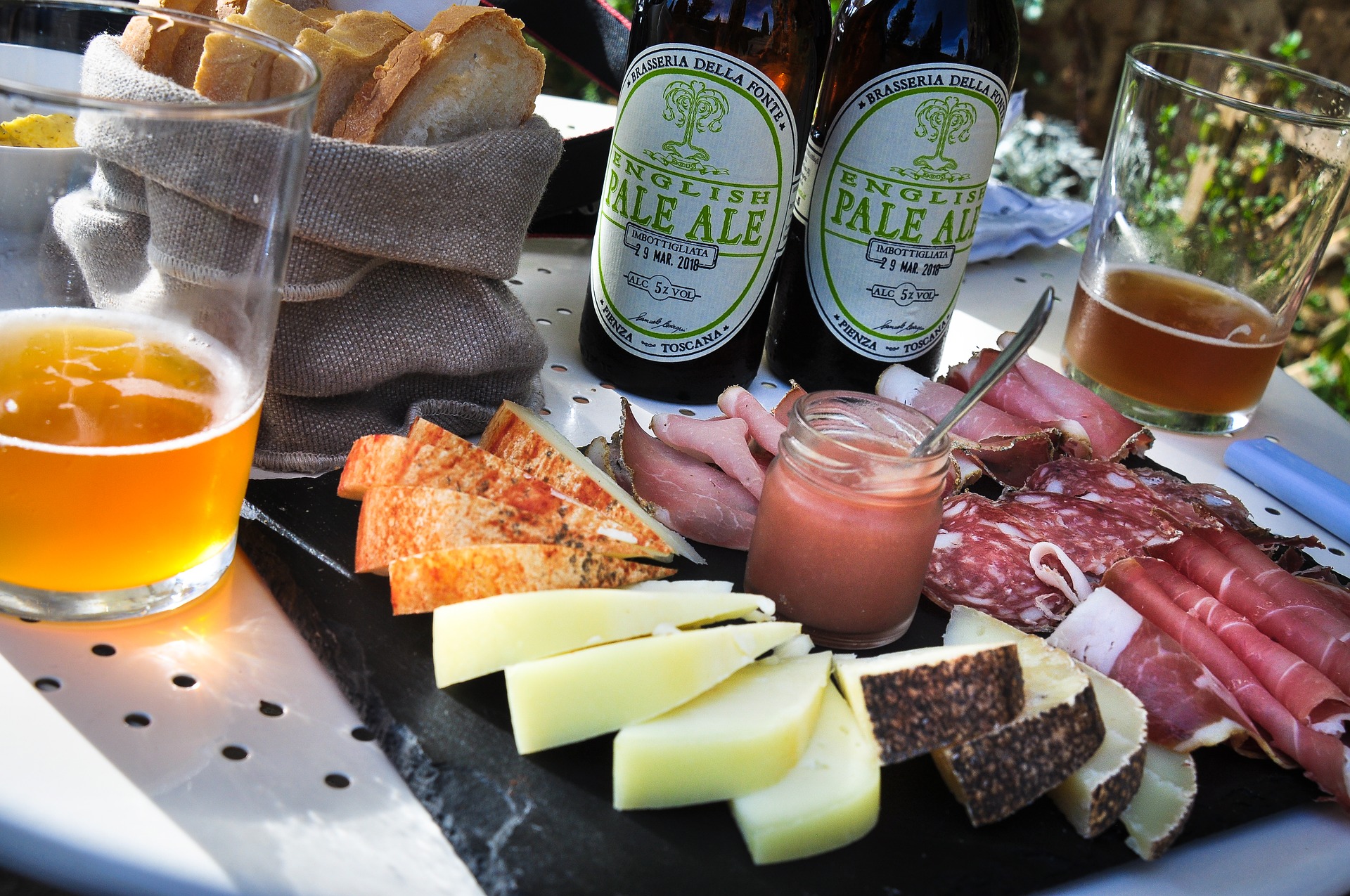 In general, a wine that comes from the same geographic area as the cheese will be a good match. Here are some other pairings:
Goat cheeses and dry red wines

Cheddars with sweet wines and pale and brown ales

Fresh, medium, and hard cheeses with crisp, fruity red or white wine

Cheeses with bloomy rinds (like Brie) and fruity red wines or light, dry champagnes

Swiss cheeses with dark lagers, bocks, and Oktoberfest beers

Feta and wheat beers

Sweet cheeses with fruity beers

Check out the cheese offerings—especially any local cheeses—at your Co-op. And if you're feeling overwhelmed by the array of choices, just ask the staff for recommendations.
Kathryn's Cheese Plate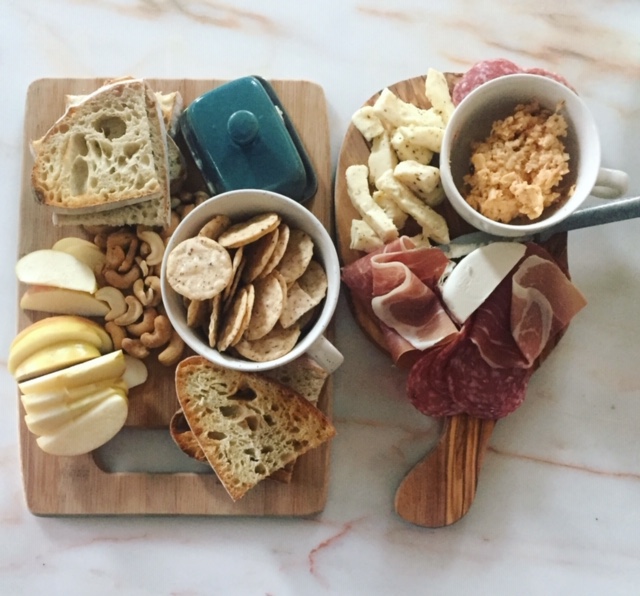 Cheeses:
Black Bomber Snowdonia Extra Mature Cheddar

Les Châteaux De France Brie

Coeur Chevre Fresh Goat Cheese
Extras:
Effie's Pecan Nutcakes

Simple Mills Fine Ground Sea Salt Almond Flour Crackers

Mitica Mermelada De Higo Fig Jam

Roasted Salted Macadamia Nuts

Sliced Pink Lady Apple
Add a few sprigs of fresh rosemary for its lovely, herbal fragrance and to cover any holes in your arrangement.
Connect with me! We can talk cheese or discuss any other nutrition-related questions you may have! Reach me at 859-278-1813 ext. 232 or at kathrynd@goodfoods.coop.