Eating well when you're far from home can sometimes be a challenge—namely finding good, fast food in airports or off the interstate and also finding balance in your diet when you're at your destination.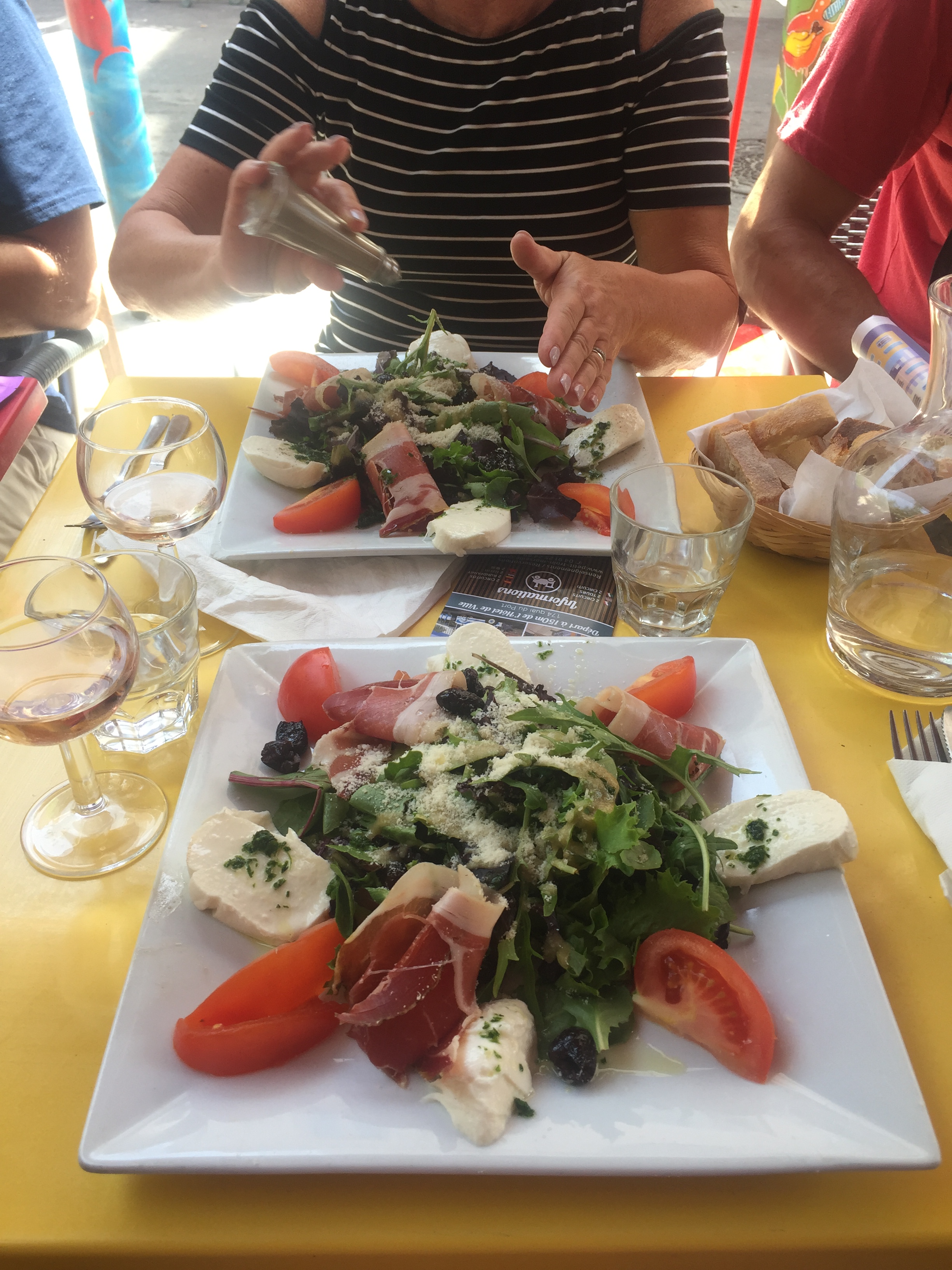 A few weeks ago I was extremely fortunate to take my first trip to Europe—a cruise on the Mediterranean visiting Spain, France and Italy; some of the top food destinations in the world. Before leaving for my trip, I gave a lot of thought to the best travel snacks to take along with me, and of course all the amazing food I would get to experience while I was there. 
Eating en route:
Even when everything goes to plan, traveling is stressful. It's exhausting, uncomfortable and can be unpredictable, especially when it comes to food. What will the airport options be? Is this soggy, vending machine sandwich really $10? Will we get a meal on the plane and will it even be good?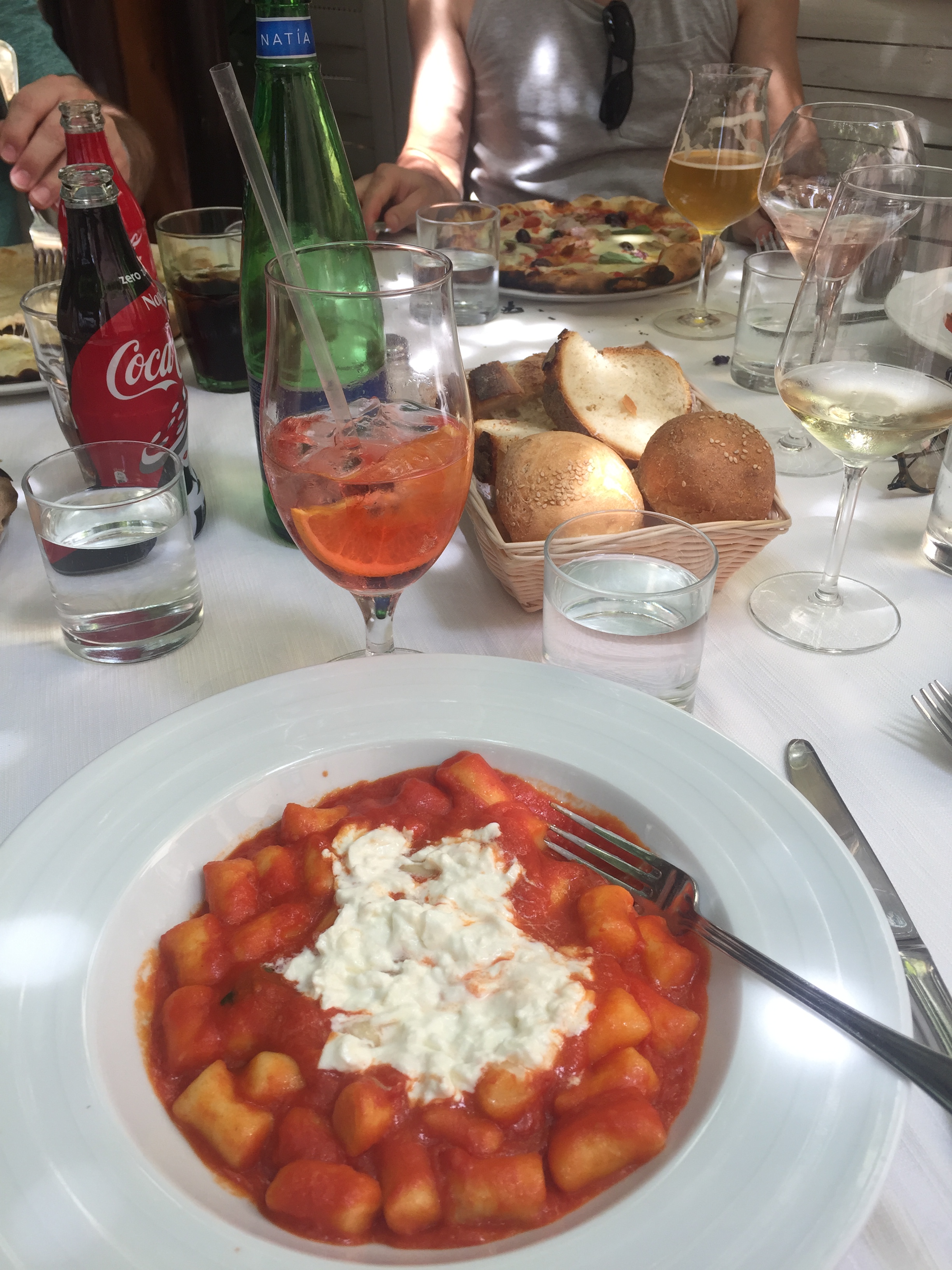 For these reasons, it's always a good idea to bring along a few convenient "comfort snacks". These are the options you know you like, offer decent nutrition and make you feel good instead of bloated, crampy and dehydrated. I like to have something a little savory, something a little sweet and a fresh option on hand to satisfy whatever I am craving. Think lightly salted/unsalted nuts, baked or air-popped chips or crackers, Lärabars or KIND snacks, a little chocolate, dried fruit, your favorite hard candy, and fresh, packable fruits and vegetables. Still, some things to keep in mind while on your way:
If flying, excess salt may contribute to fluid retention in extremities for some people.


All carry-on liquids, including dips like hummus or packets of nut butter, must measure

< 3.4 fluid ounces.

Fill an empty water bottle once you clear security, as beverages (over the 3.4 ounce limit) are not allowed through checkpoints.

Choosing low-to-moderate fiber fruits and vegetables may decrease bloating and GI discomfort.

Bring your own eating utensils along (fork, spoon, straw) and perhaps a cloth napkin to reduce waste while traveling.
Eating during your stay: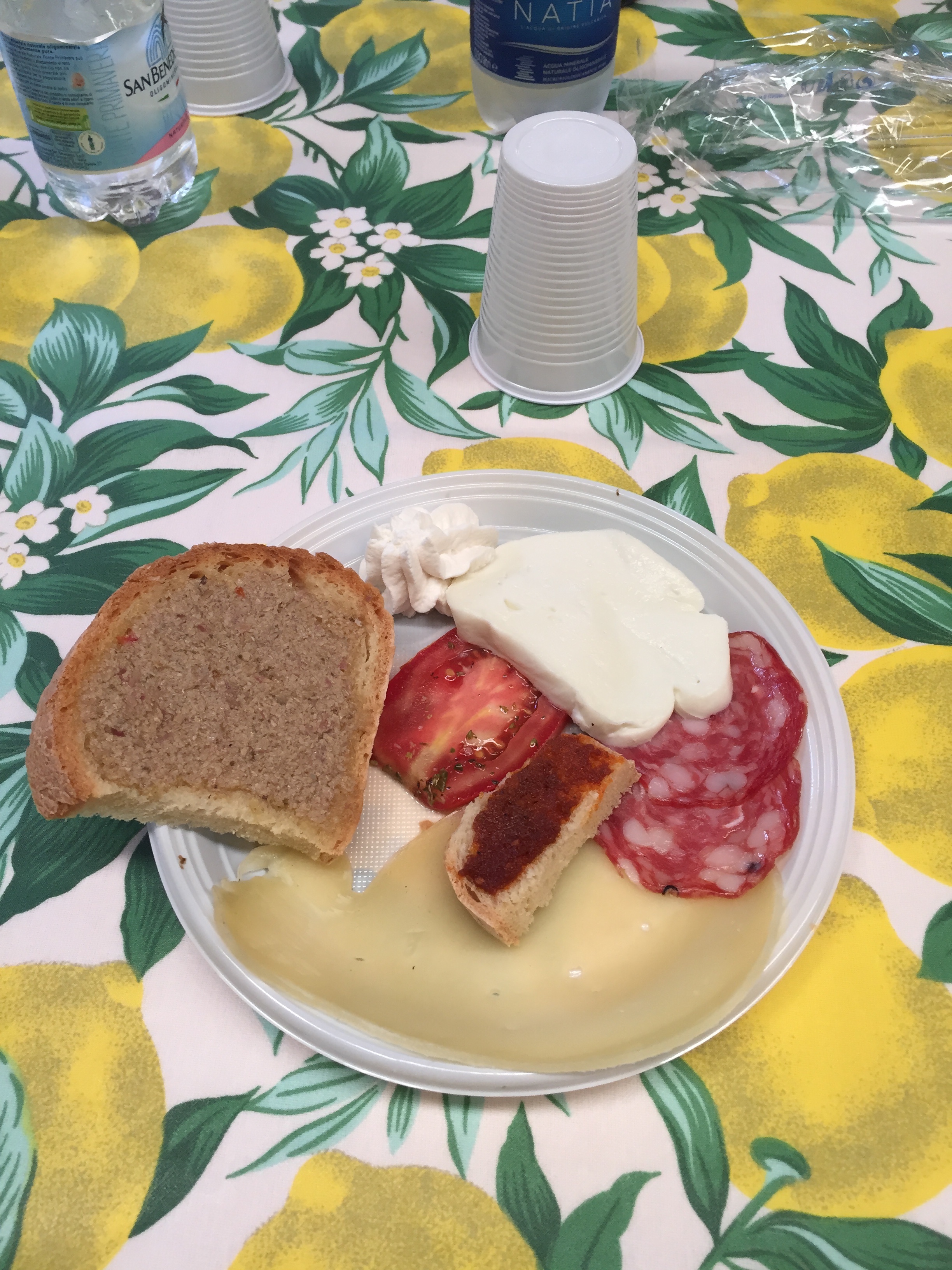 If you've read some of my previous blogs, you know I fully support finding pleasure in all eating experiences, but this applies even more so when vacationing! In fact, I believe traveling is the perfect opportunity to practice intuitive eating, which teaches honoring appetites and finding true satisfaction in what we eat. 
Deciding what and how to eat while traveling depends largely on where you'll be visiting, your personal food preferences, your appetite and your level of interest in trying some new-to-you cuisine. Personally, I want to feel my best when traveling, taking care to honor my hunger, fullness and cravings. When I focus on listening to my body, I am able to make the most of my eating experiences in whichever place I am visiting. When it comes to vacation food choices, consider: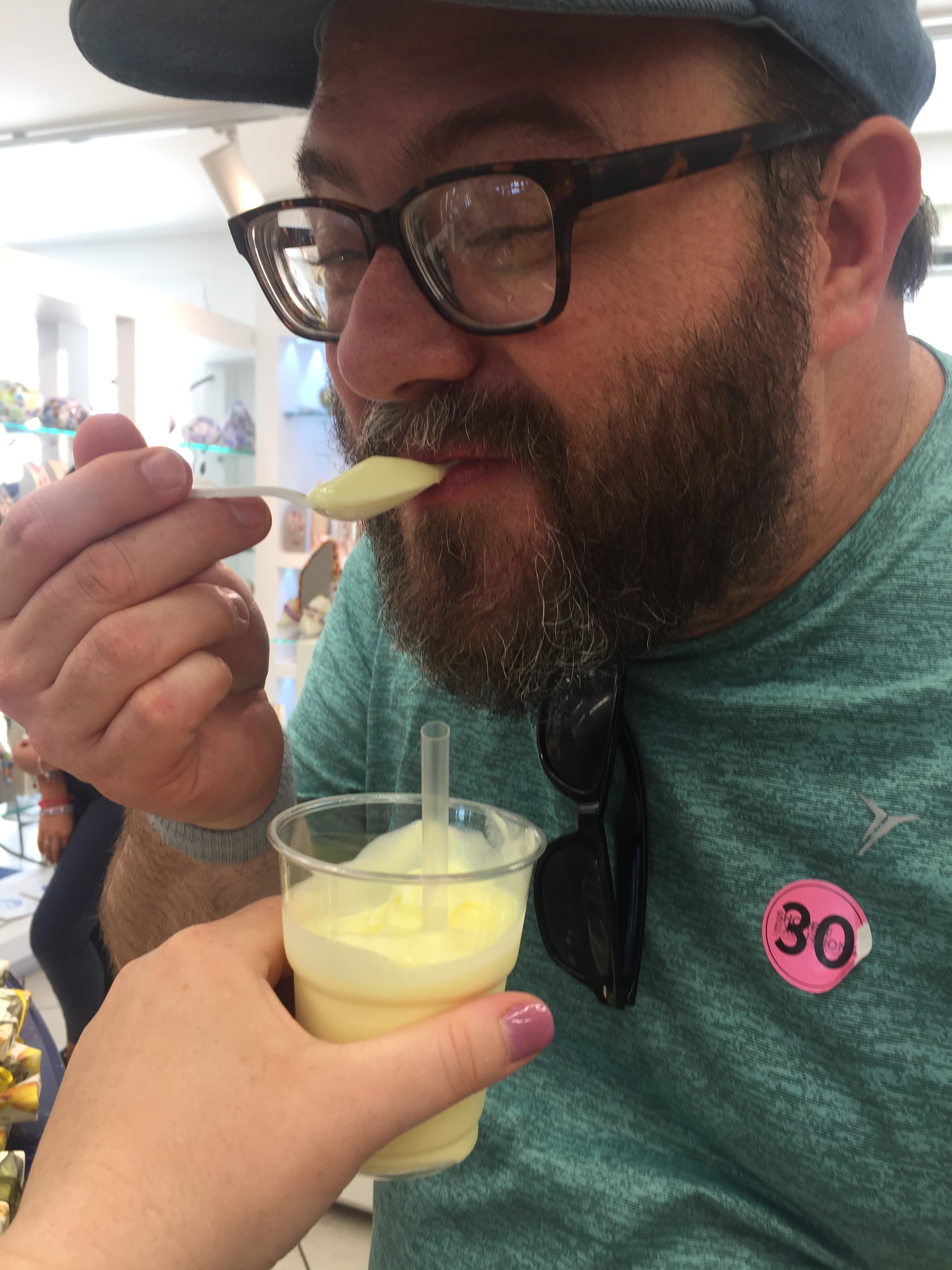 If traveling to a new place, learn about the local cuisine and make a list of what you'd like to try while there.


Get off the beaten path, away from crowds and overpriced tourist food.

Savor! Enjoy the way your food looks, smells, tastes and the atmosphere around you.

Consider diminishing returns. There is a threshold at which you've had the perfect experience of a food and proceeding to eat more could detract from that satisfaction. This is *not* a portion control tactic for weight control, but rather an opportunity to make positive memories around your food experiences.

There are really no rules about eating ever, a vacation is no exception. Being on vacation doesn't mean you should abandon all regular eating habits and go "jamón", it also doesn't mean you should stress about gaining weight or eating too many carbs. Relax and follow your gut (literally). Eating well when you're far from home is one way to mark your travel with memories of people, places and culture, and you may even choose to take that experience home with you to your own kitchen. I know I have big plans for homemade gelato and pasta-making in the near future.