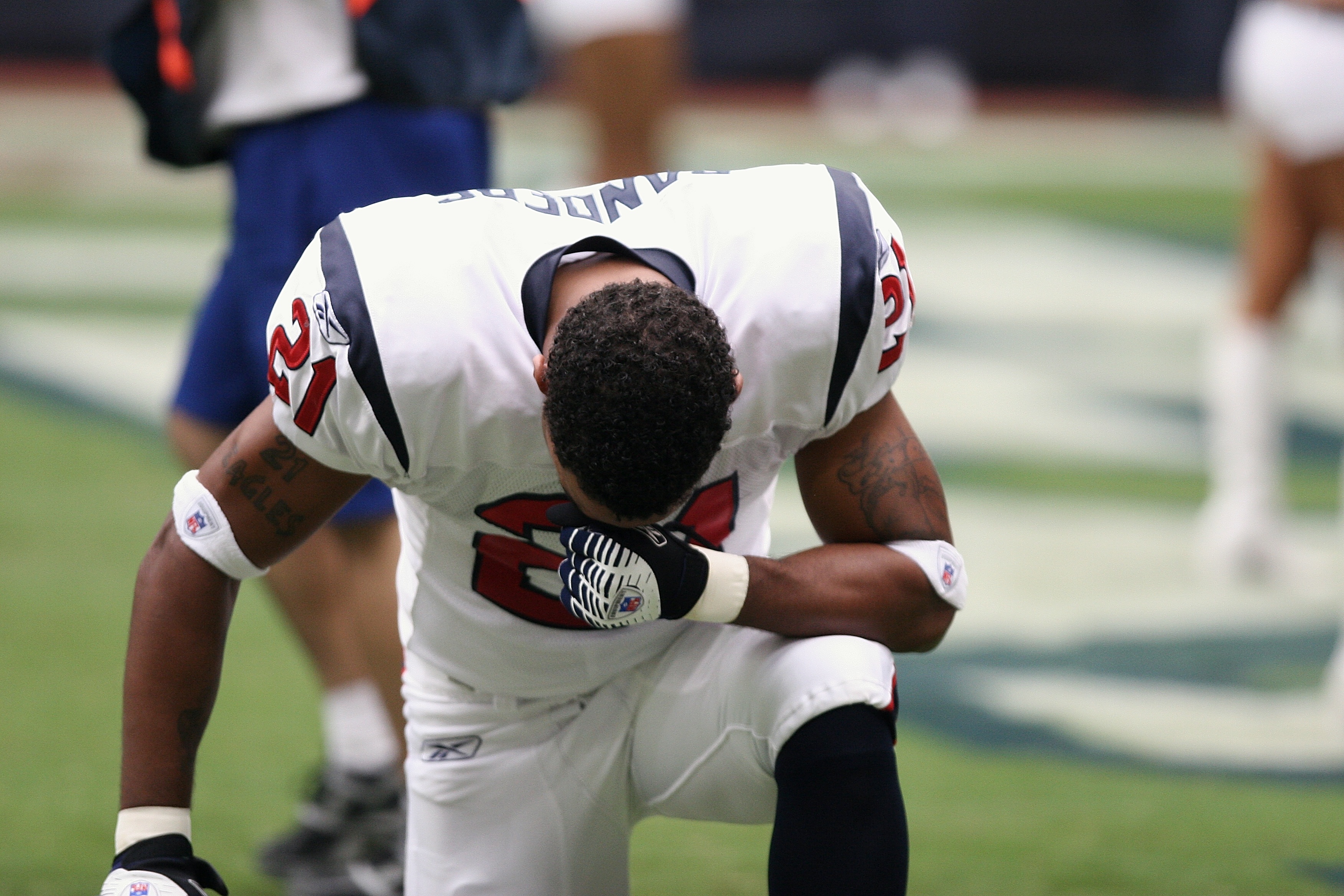 I can think of plenty of things I would rather watch than a football game. Grass growing, paint drying and just a blank wall immediately come to mind.
I'm not knocking football fans; as a matter of fact, I have tried to become one. For multiple years. I followed different teams, I watched games on TV and in person. I even tried to listen to them on the radio just to see if keeping up with a game while also doing something I actually enjoyed helped, but I just couldn't get into it.
Sometimes, though, something overrides my intense apathy toward the sport and I can become the fan I always wanted to be for a maximum of 60 minutes. One of them, apparently, is friendship.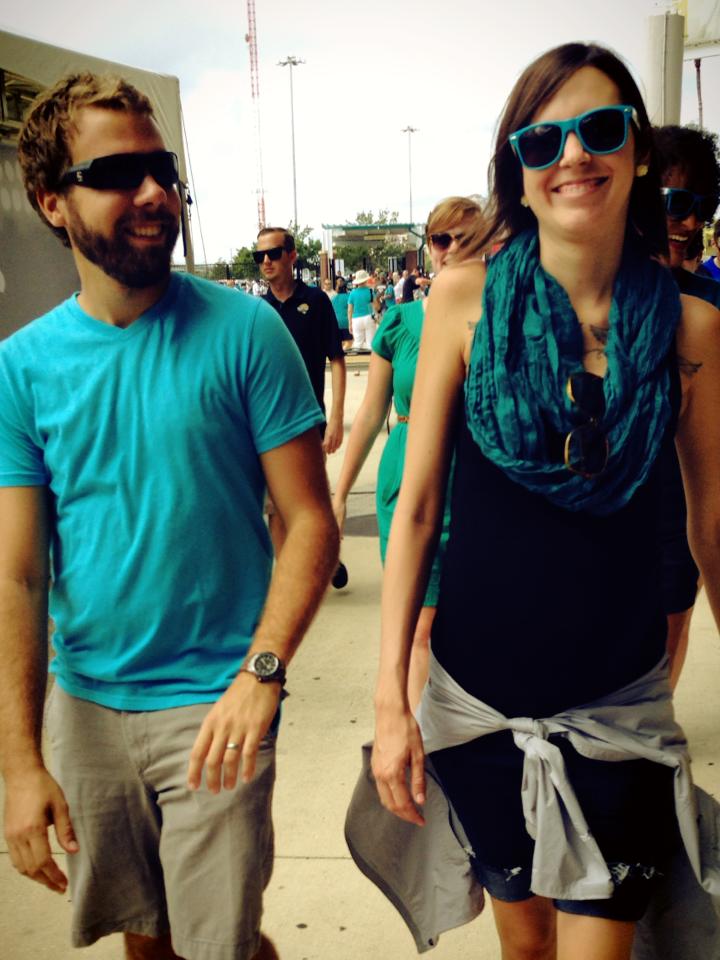 When my Jacksonville-loving friends who, despite their obvious character flaw, I really like, asked me if I wanted to watch their beloved Jaguars in the NFL conference championships, I first had to figure out what they were talking about because I forgot the Jaguars existed, then literally laughed in their face and asked why I would want to do that. But I was promised hangout time and, perhaps more importantly, that pizza and beer would be made available to me, so I agreed.
I was concerned that jumping on the bandwagon this late in the game would be frowned upon, but Christina assured me that, as the underdog, rooting for the Jags was the American thing to do and that rooting against New England is universally encouraged. This combination of reasons was enough to inspire me to channel my inner Jason Mendoza and get to work.
I donned my finest teal, black and gold, looked up appropriate things to yell during said game (#Duval #BortleKombat #Sacksonville) and learned a handful of "fascinating" facts about the team, it's players and it's fan base. I also learned the hard way that the term "fascinating" is subjective, so if you ever need to know what the stadium is colloquially referred to as, the name of the team's mascot is or why its tongue is blue, just let me know.
Above all, I learned that love makes people do crazy things like watch football on purpose and also try to start a C-A-T-S-style "Jags" cheer in a public bar which was largely unsuccessful.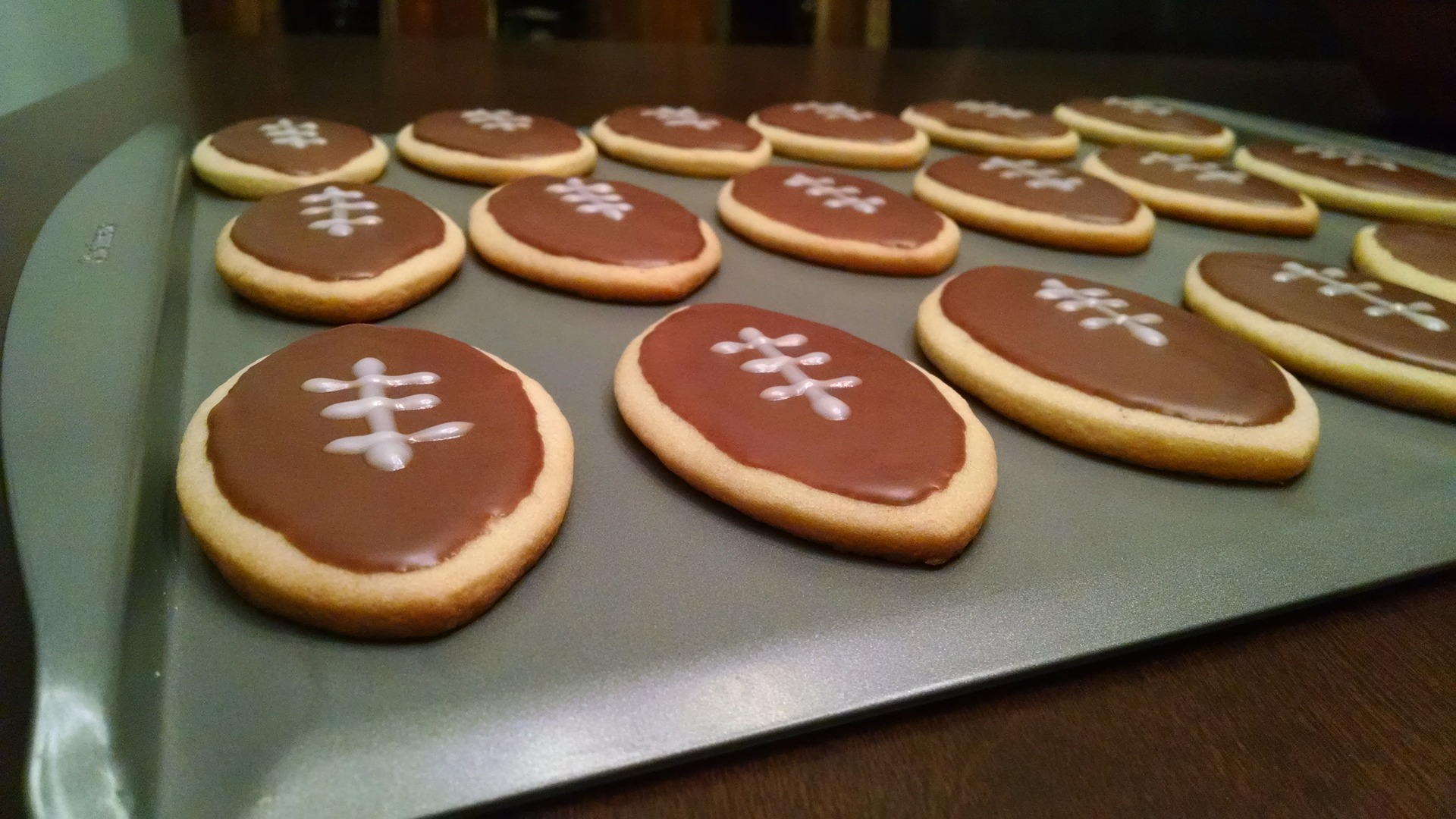 Food also makes people do crazy things. Considering the fact that I wholeheartedly agreed with Stephen Colbert when he said that "The Super Bowl is an epic battle between classic NFL franchises and my general disinterest in sports," it may seem odd that I am co-hosting a viewing party for it. But according to the U.S. Department of Agriculture,  Americans eat more on Super Bowl Sunday that any other single day except Thanksgiving, therefore celebrating it is right up my alley.
I love food, but I don't enjoy feeling like I'm going to die after I eat it which makes the vast majority of party food tricky, but with a few minor tweaks, some football-watching favorites can be made into what I would consider "real" food and may even add a nutrient or two.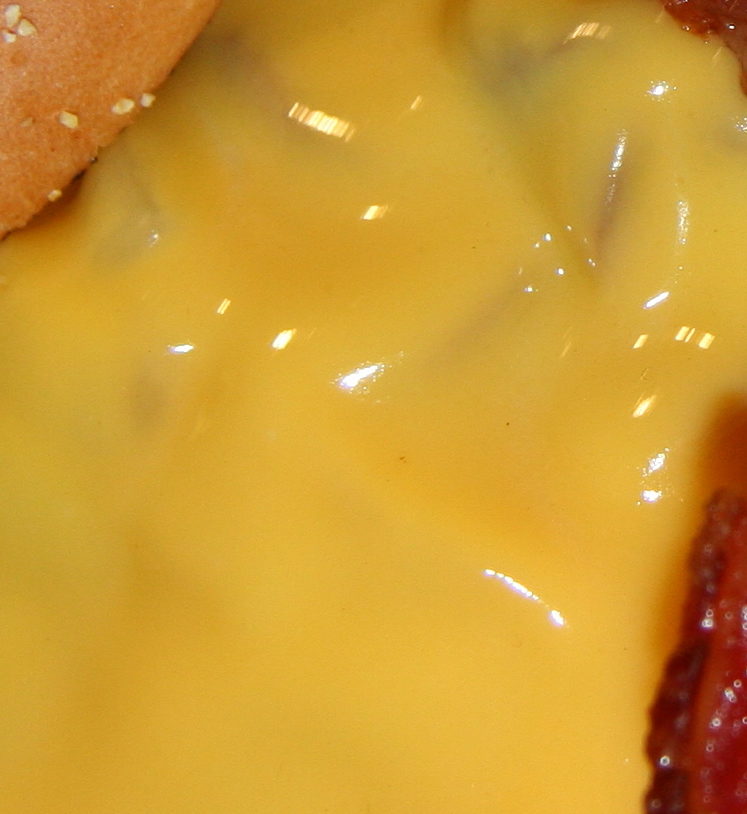 In order to figure out the most quintessential game day fare, I did an extremely scientific study wherein I asked everyone within earshot at the time I started gathering my ideas what their top three party foods were. It didn't really come as a surprise that dip was at the top of the list and Rotel queso dip or some variation of it was at the top of the dip list.
I fully support the idea of queso dip. It's warm and cheesy and has a kick to it. But my beef with it… so to speak… largely has to do with "prepared cheese food". I have a hard time enjoying anything that I know I will be able to feel sitting in my stomach shortly after eating it and anything that I can not readily explain the origin of.
This is why I took this "Sausage Queso Dip (with real cheese!)" recipe from the Natasha's Kitchen blog, went local with about half of the ingredients and expanded the idea of adding corn to include beans too.
To make it local: Get your cheese from Maid N Meadows, Kenny's Farmhouse Cheese, or Wildcat Mountain Cheese and your sausage from Stone Cross Farm or Rolling Fork Farm. If you're more into beef you can get that from Jared's or Marksbury Farm Market. Want to try something more unique? We have alpaca from River Hill Ranch, Bison from Kentucky Bison Co., and lamb from Farmer Joe all located right here in Kentucky, so you know it's fresh.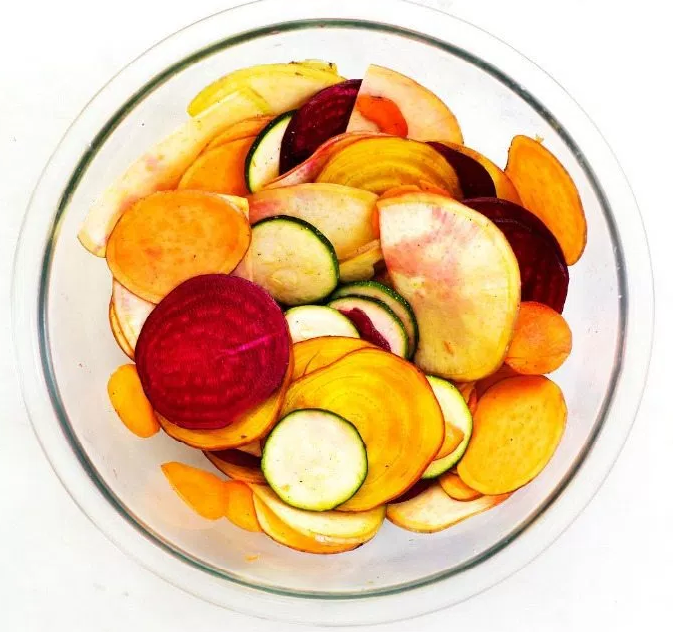 Of course dip needs a companion, but even something as simple as a dipless chip can be cause for celebration. Your friendly neighborhood Co-op has tortilla chips that are non-GMO, multigrain, sprouted grain, seaweed infused or lentil-based. Vegetables, including beans, sweet potatoes and beets, actually seem to be popular among several types of chip. There are chips made with avocado oil, olive oil or coconut oil. Or if you want to skip the oil altogether, you can make these paleo, vegan, gluten-free, very simple and Instagram-worthy vegetable chips from the Big Man's World blog without any at all.
To make it organic: grab your ingredients from our produce department. Our purple potatoes would make a colorful addition. Want to add some local flair?  We have yams and sweet potatoes from Casey County, or, if you prefer your chips prepackaged, we have Hickory King Collective tortillas from May's Lick or Spudz Potato Chips from Louisville.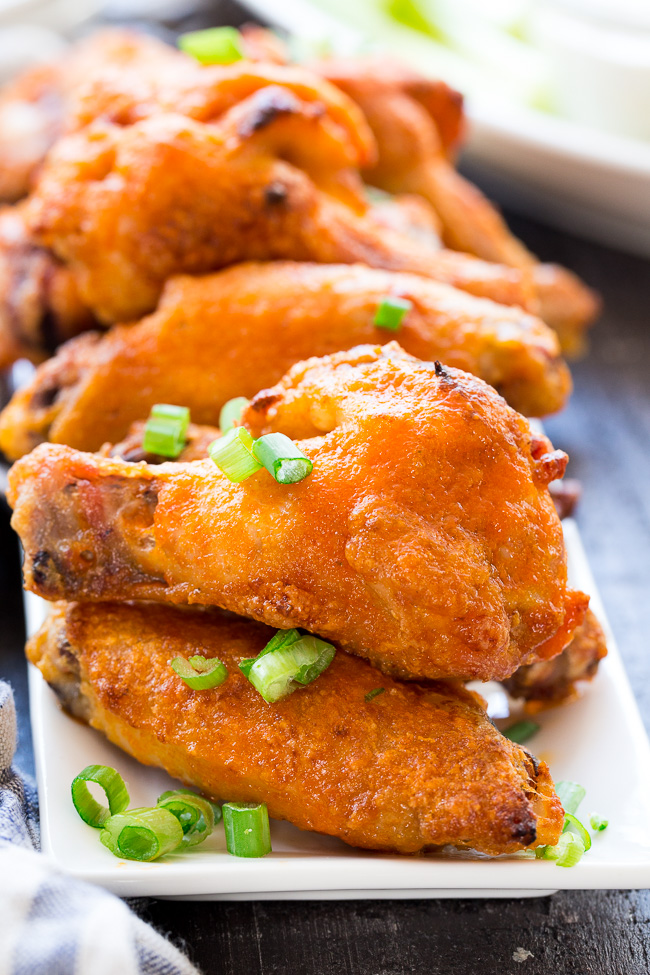 I think most parts of chickens are delicious. While this includes wings, specifically of the Buffalo variety, I've never really understood the connection between them and sports or why, as a society, we are so into them there are entire restaurants dedicated to their consumption.
I literally just Googled "what is people's deal with Buffalo wings" and found an article that explained that the rise in wing popularity coincided with the rise in sports bar popularity. Wings used to be the cheapest and least-used part of the chicken, so bars would offer them as an alternative to expensive ribs or labor-intensive pizza, and once people came to the realization that they were portable and fairly easy to make at home, the trend exploded.
As a matter of fact, when I found out how many chicken wings Americans are expected to eat this Super Bowl weekend, I simultaneously found out that my best guess was off by a BILLION. With a "b." The actual number is 1.35 billion. That barely even seems like a real number to me, much less a number of things people will eat.
That being said, chances are you'll run into a person or two in the next few days who will want a good chicken wing, so why not be the bearer of said gift? This recipe from the Paleo Running Momma blog calls for  baking instead of frying and is Paleo- and Whole-30-approved if you're into that sort of thing.
To make it easier: You can get a ready-made Buffalo sauce from us that's made just down the street in Nicholasville! It's called Jupiter Rings and it's amazing. If you want to try it and find out more, the maker himself will be a part of our sampling event this Saturday. If you're short on time and/or lazy like I am, I have some good news: we've made it even easier than combining ingredients. Now through Tuesday you can get oven-ready Miller Amish chicken wings, which come from all-natural, free-roaming and non-GMO chickens, with Jupiter Rings sauce already on them for just $4.99 a pound! Just cook them and you're done. It doesn't get much easier than that.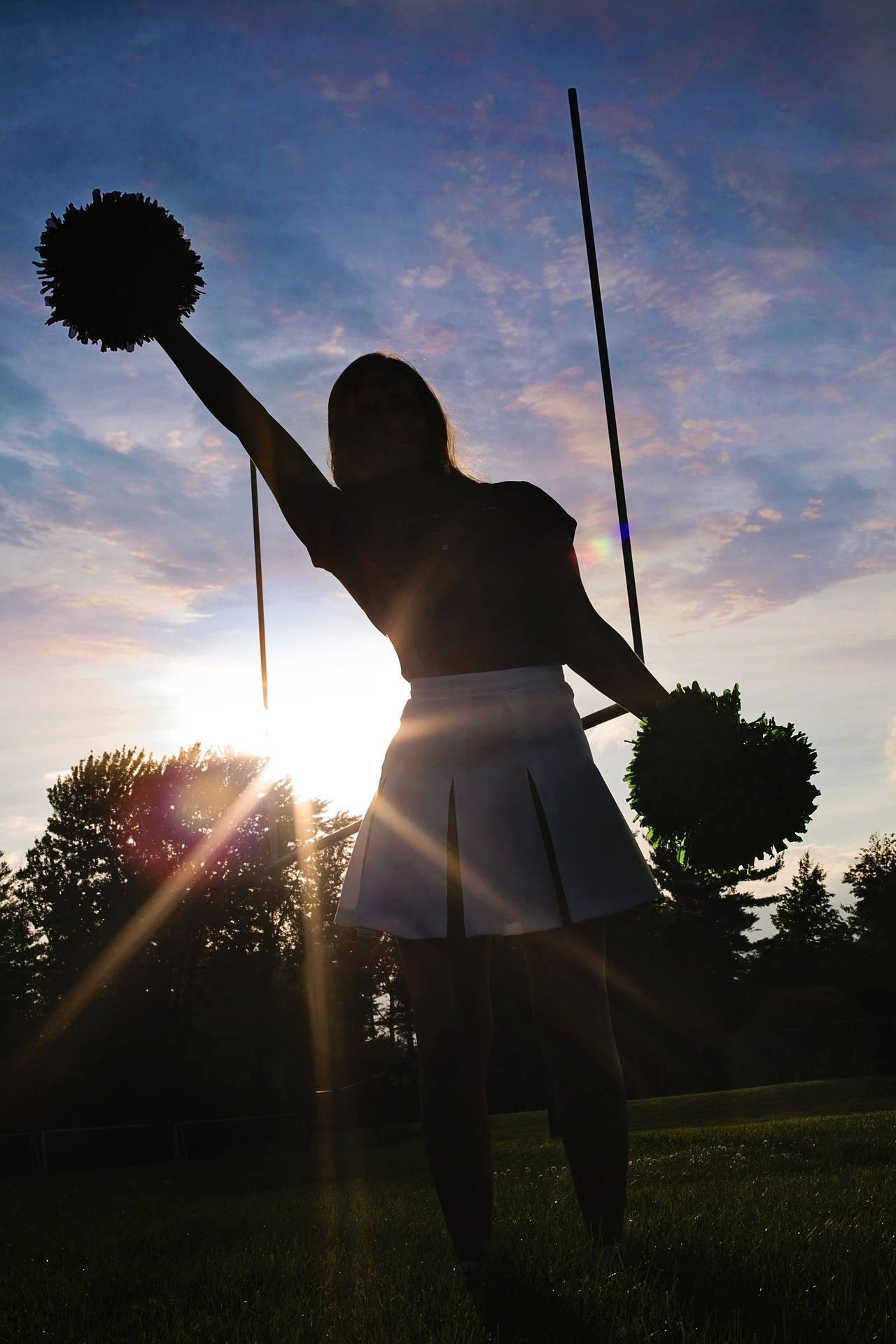 These are obviously just some examples of how to modify some traditional recipes to potentially make them more appealing. Something I like to think about when I'm adding my own flair to my fare is checking to see if I can make it localer (which is definitely a word,) lighter or less processed.
The Co-op has more than a hundred local products, so it doesn't seem like finding ingredients that were grown or made withing a few miles of Lexington should be a problem.
I use "lighter" as sort of a broad term to mean "less likely to make me feel physically upset after consumption." If I can add a vegetable or protein, take out some unnecessary oil, swap sugar for fruit juice or anything along those lines, I'm all for it.
Trading in the American "cheese" for actual cheese in the dip above is an example of this. I like to be able to identify the ingredients in my food and to use fresh ones whenever possible, so this ideal actually lines up nicely with my quest for local products.
This is how I get maximum enjoyment out of my party food. This weekend, may you have luck with enjoyment of your own party food, your team's performance in the big game, or some combination of the two.