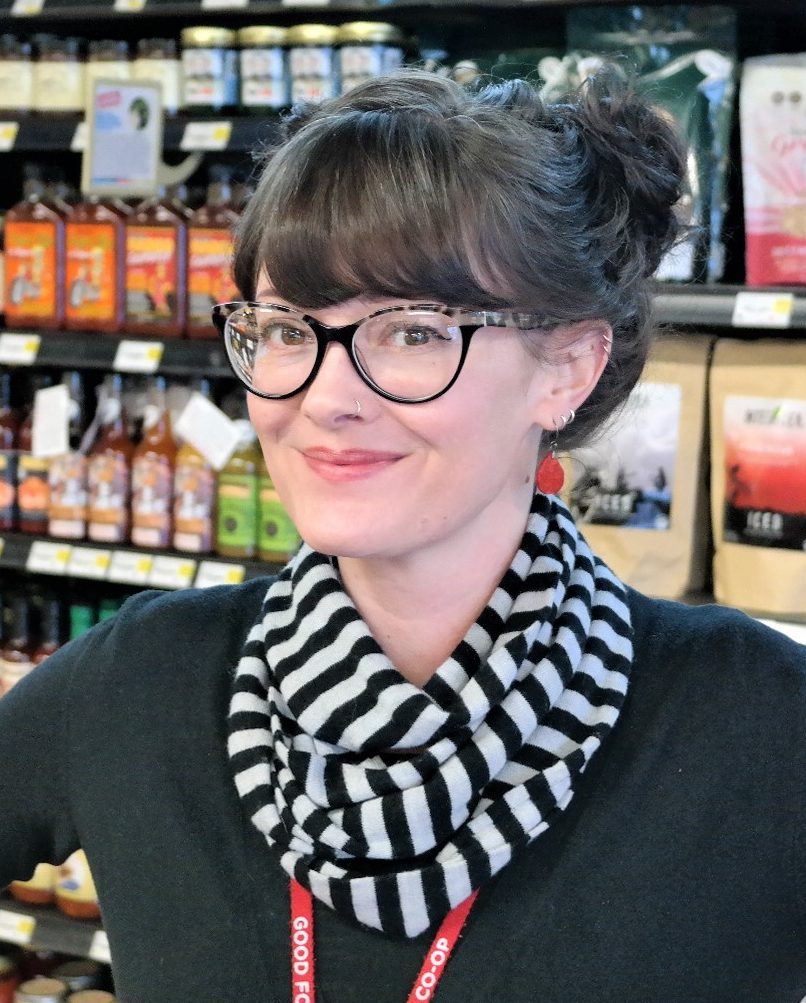 By Dacia Williamson, Grocery Manager
This piece was originally published in our "Fresh Bites" Holiday 2020 Owner Newsletter.
What we eat impacts so many parts of our lives: our health, how we socialize and the well-being of our community-at-large, to name a few. With all of these food-focused factors in mind, and with our organizational goal of providing "access to healthy food for all", Good Foods Co-op is proud to offer our new Co-op Basics Super Saver program.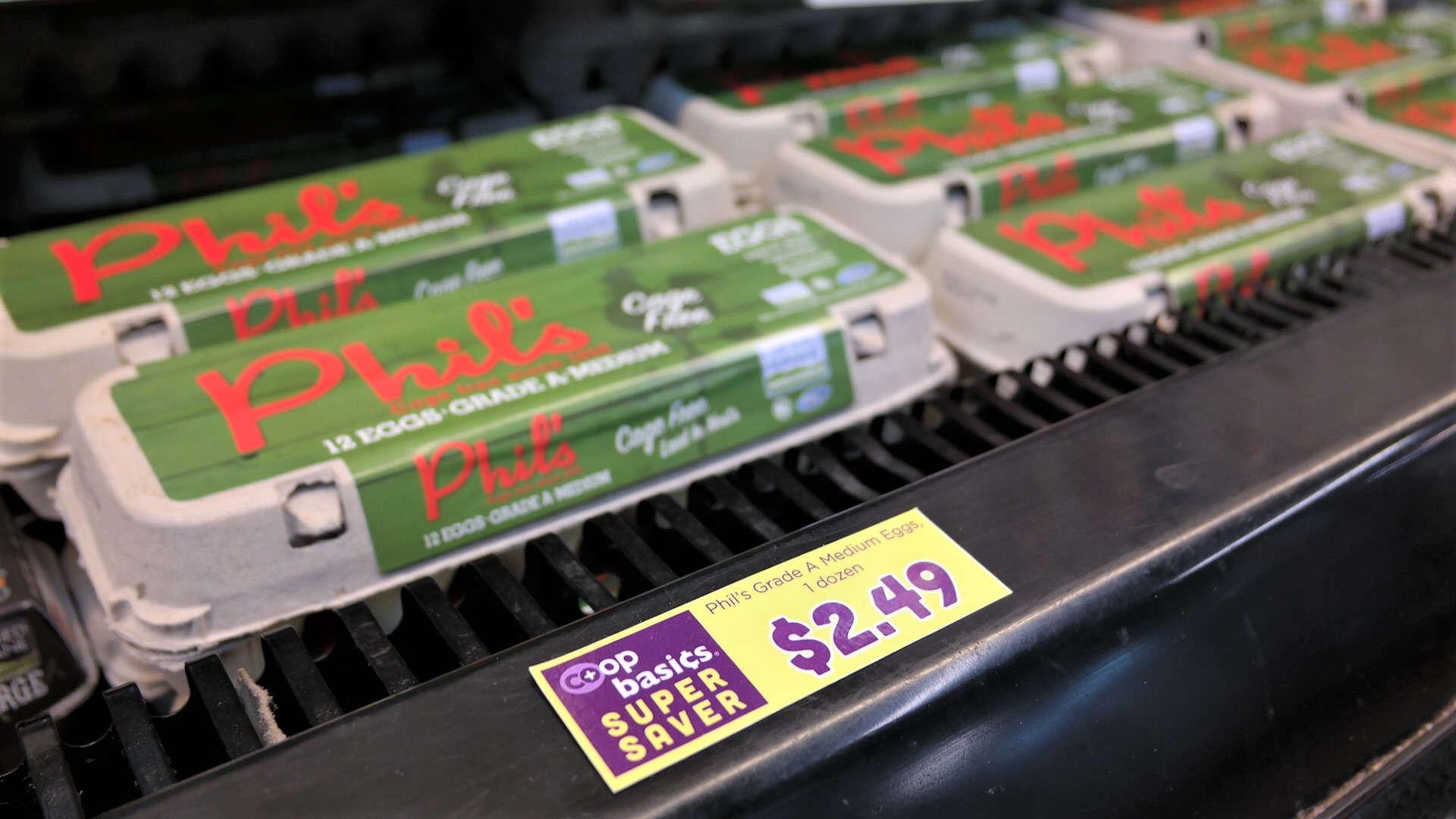 Super Saver is an extension of two programs—our Co-op Basics, which offers everyday low prices on hundreds of staple items throughout the store, and our Fill It Fresh produce program, which Super Saver has now replaced. What makes Super Saver different from these other discount programs? It takes the low prices you enjoyed through Co-op Basics and Fill It Fresh and slashed them even further, for an amazing everyday deal on over 35 items around the store, including produce, dairy, grocery, frozen and wellness items.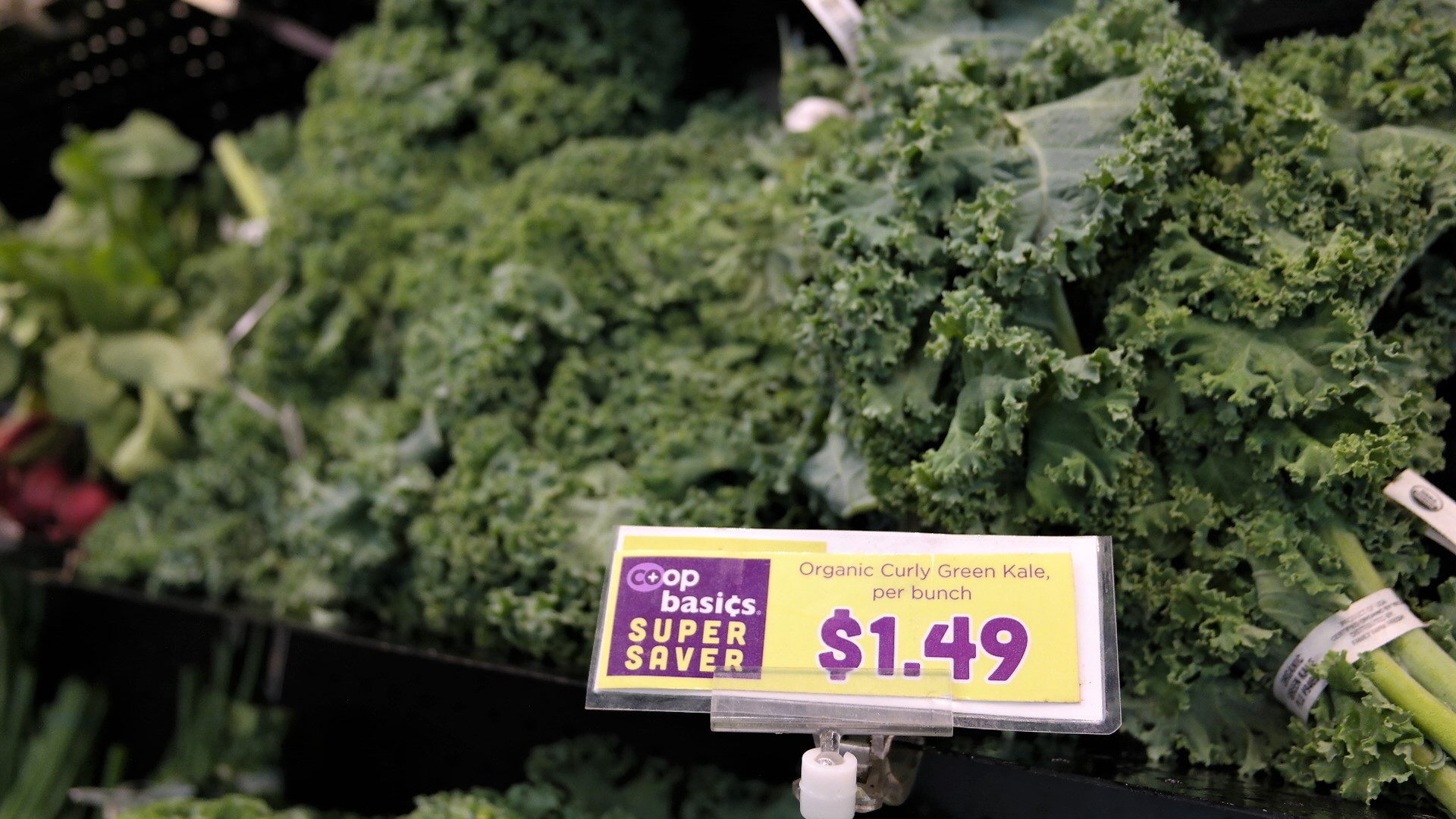 While selecting items for the Super Saver program, we tried to include staple items that appeal to the typical household. We chose items that would be included in meals and snacks, as well as some wellness and body care basic needs. We also wanted to have a decent variety of items that, combined, could make various breakfasts, lunches and dinners.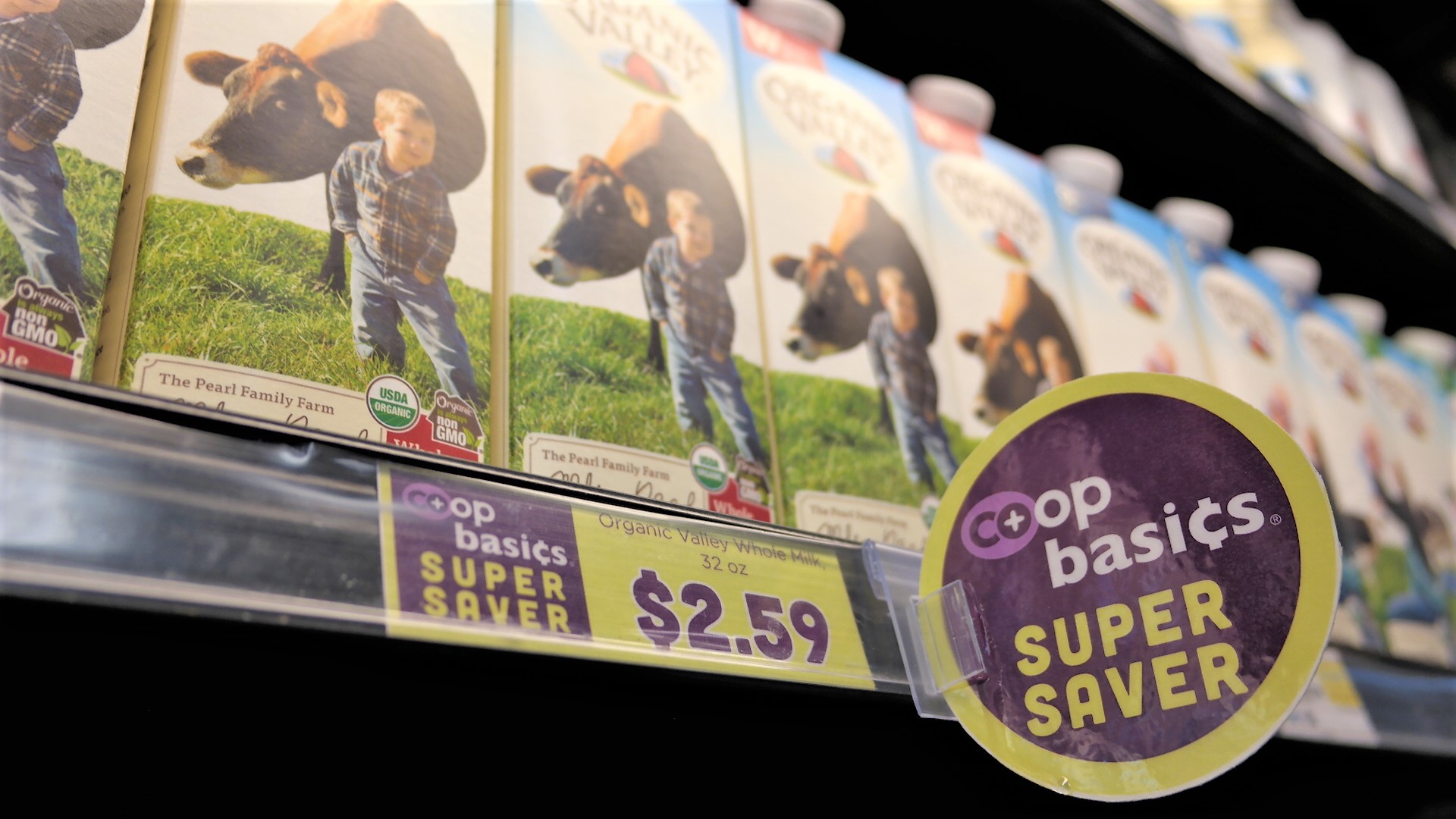 Since I was a single parent at one point and have experienced shopping on an extremely tight budget, I used that knowledge to select items that were must-haves for my household. It's imperative for me, as a mom, to include products that satisfy the pickiest of eaters, like my son. Having the experience of buying a week's worth of groceries on a budget of $20 definitely influenced the selection and prices as well.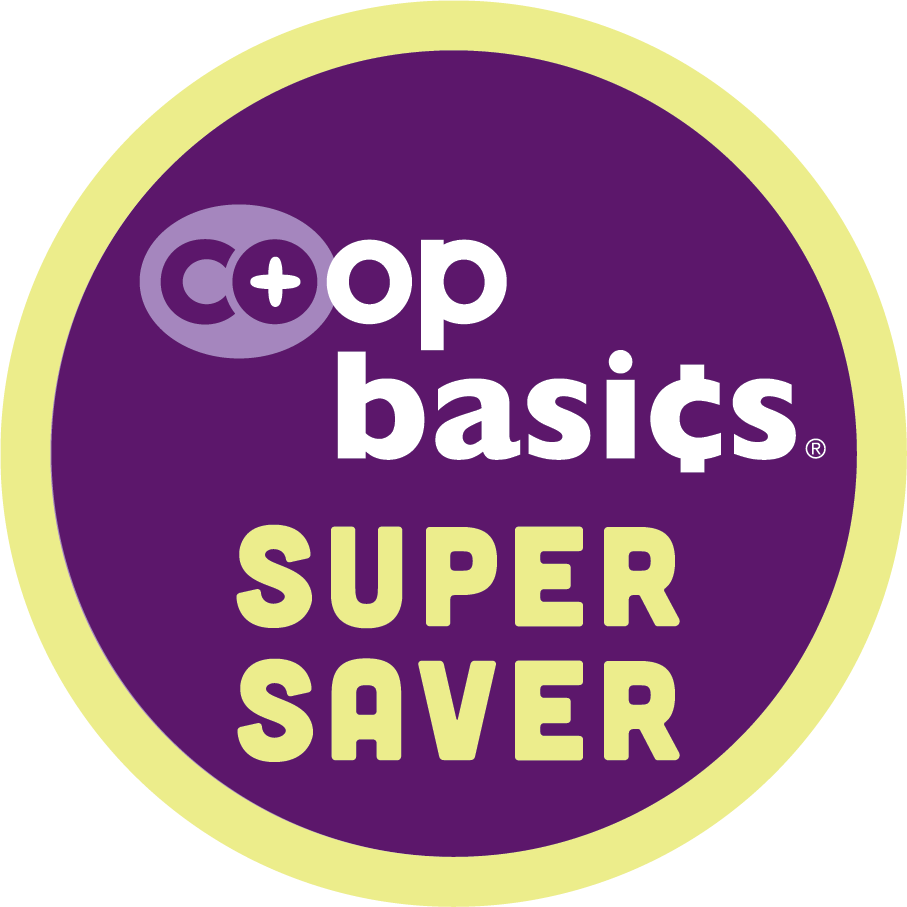 The quality of these products is also very important to me. We tried to find the least expensive item with good health attributes in each staple category, then we set the price to just above cost. The importance of offering these items at a low price is very personal to me. I grew up in a big family with hard-working parents who really valued eating healthy, but had to budget our grocery spending. My mother has been shopping at the Co-op since the early '80s, I shop at the Co-op for my son, and my goal is to ensure that my son can shop at the Co-op for his children, no matter his income.
You'll see some familiar names included in our Super Saver program, such as Cheerios and Heinz. We wanted to ensure that new shoppers were not overwhelmed by unfamiliar brands and that we could provide some recognizable favorites. Since we have also had multiple customer requests for these brands, we thought families on a budget would appreciate seeing them in the Super Saver program.
So how do you take advantage and become a Super Saver? Simply look for the Super Saver shelf signs when you're shopping through the store to easily identify an awesome deal (lists of all included items are also available at the Hospitality Desk). We hope it helps you stretch your family food budget, and we look forward to adding more items in the coming months!