As more Americans recognize, embrace and celebrate Juneteenth this year, why not enjoy foods from Black-owned businesses as part of your festivities?
For Black History Month, we wrote a feature about products made by Black-owned businesses that you can find at Good Foods Co-op. That article is a great resource to start with! We've added quite a few more Black-made products since then, many of which you can find on a Juneteenth display set up near our Meat Department. Let's get to know these new brands a little better…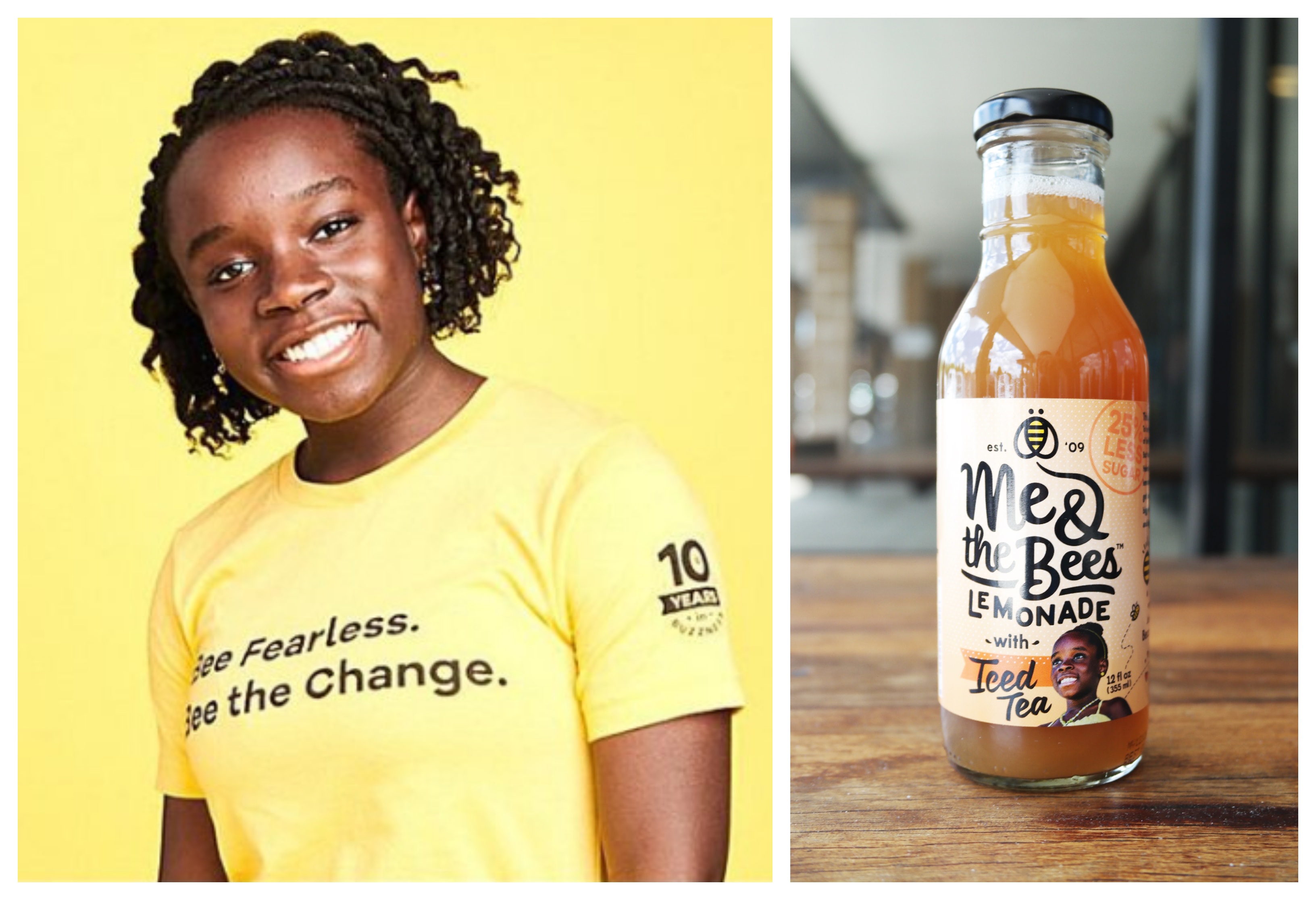 Me & The Bees Lemonade began with a 4-year-old who managed to get not one, but two bee stings within a week. Little Mikaila turned her fear of bees into a curiosity about them, and combined that interest in bees with an opportunity to take part in a children's business competition using an old family recipe for flaxseed lemonade, which she tweaked slightly, opting to use honey instead of sugar to sweeten it.
Mikaila shared her lemonade at youth entrepreneurial events and at her lemonade stand out in front of her home, donating a percentage of the profits to local and international organizations fighting hard to save the honeybees. That is why she touts: "Buy a Bottle…Save a Bee."
Now at age 15, her little idea from more than 10 years ago continues to grow and grow. When not traveling for speaking events to share her stories of being a social entrepreneur, leading workshops on how to save the bees, or participating in social entrepreneurship panels, you can find Mikaila coming up with ideas to help the Healthy Hive Foundation, a nonprofit to further help the mission of saving the pollinators.
You can find a selection of her delicious flavored lemonades in Aisle 1.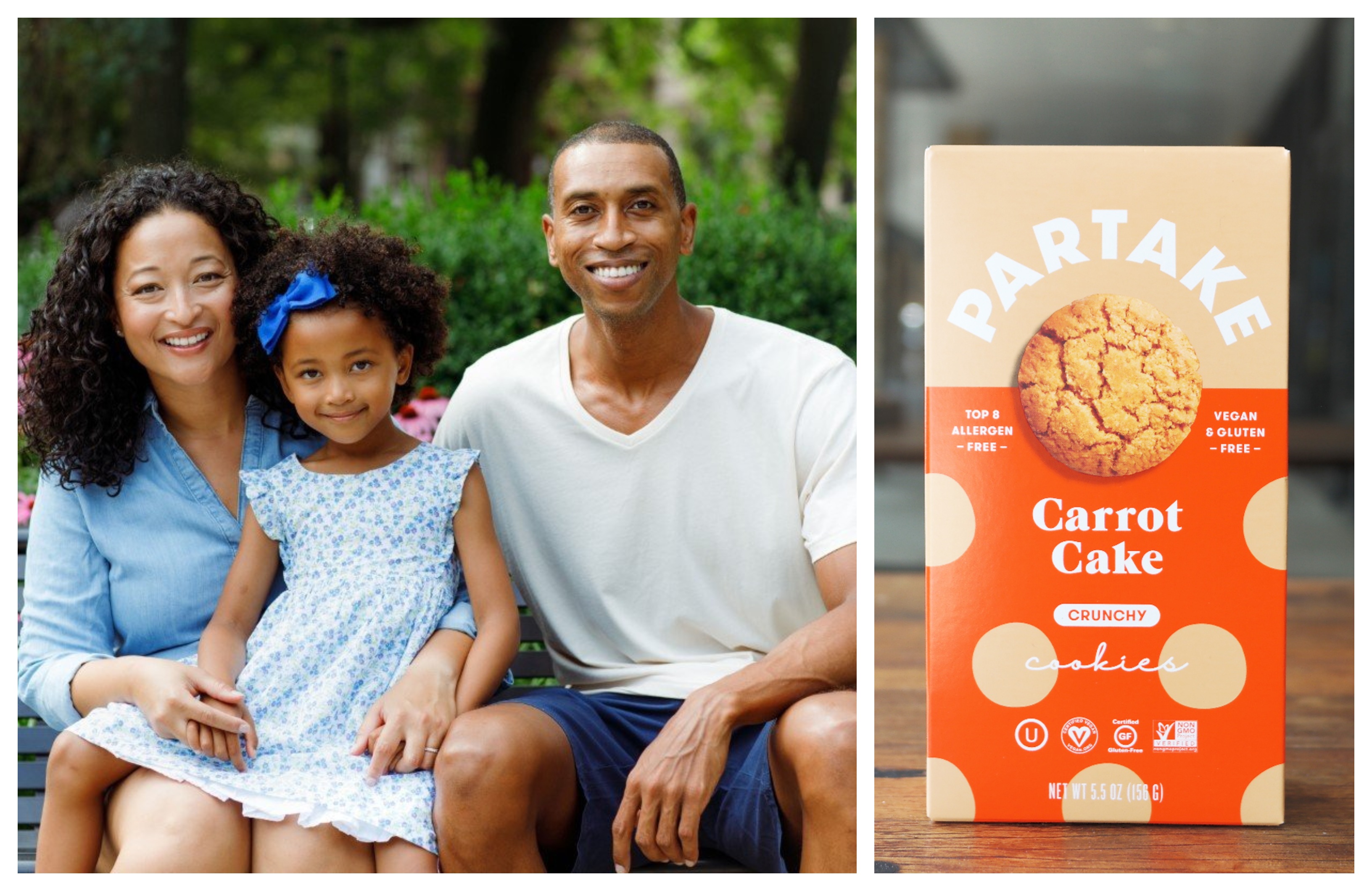 Partake Foods was founded in New York City by the Woodard family. When Vivienne, the daughter, was diagnosed with severe food allergies as an infant, the parents came up short on healthy snacks that were safe to eat and delicious. Frustrated by the lack of options, the mom, Denise, left her corporate job and set out to make her own. They now specialize in cookies and baking mixes that are free from peanuts, eggs, dairy, soy, tree nuts, sesame, artificial flavors, GMOs and preservatives.
Denise now also works to raise awareness of Black and female entrepreneurship and to increase opportunities for women and people of color seeking careers in the food industry.
The company also focuses on food equality initiatives. Food allergies affect 1 in 13 children across the country, and according to Food Allergy Research & Education (FARE), Black children are at a significantly higher risk of developing these allergies. Getting safe food into the hands of food-insecure families with food allergies is a top priority for Partake. They have partnered with Food Equality Initiative to ensure families in need have access to the food, education and advocacy they deserve.
You can find Partake's allergen-friendly cookies in Aisle 3.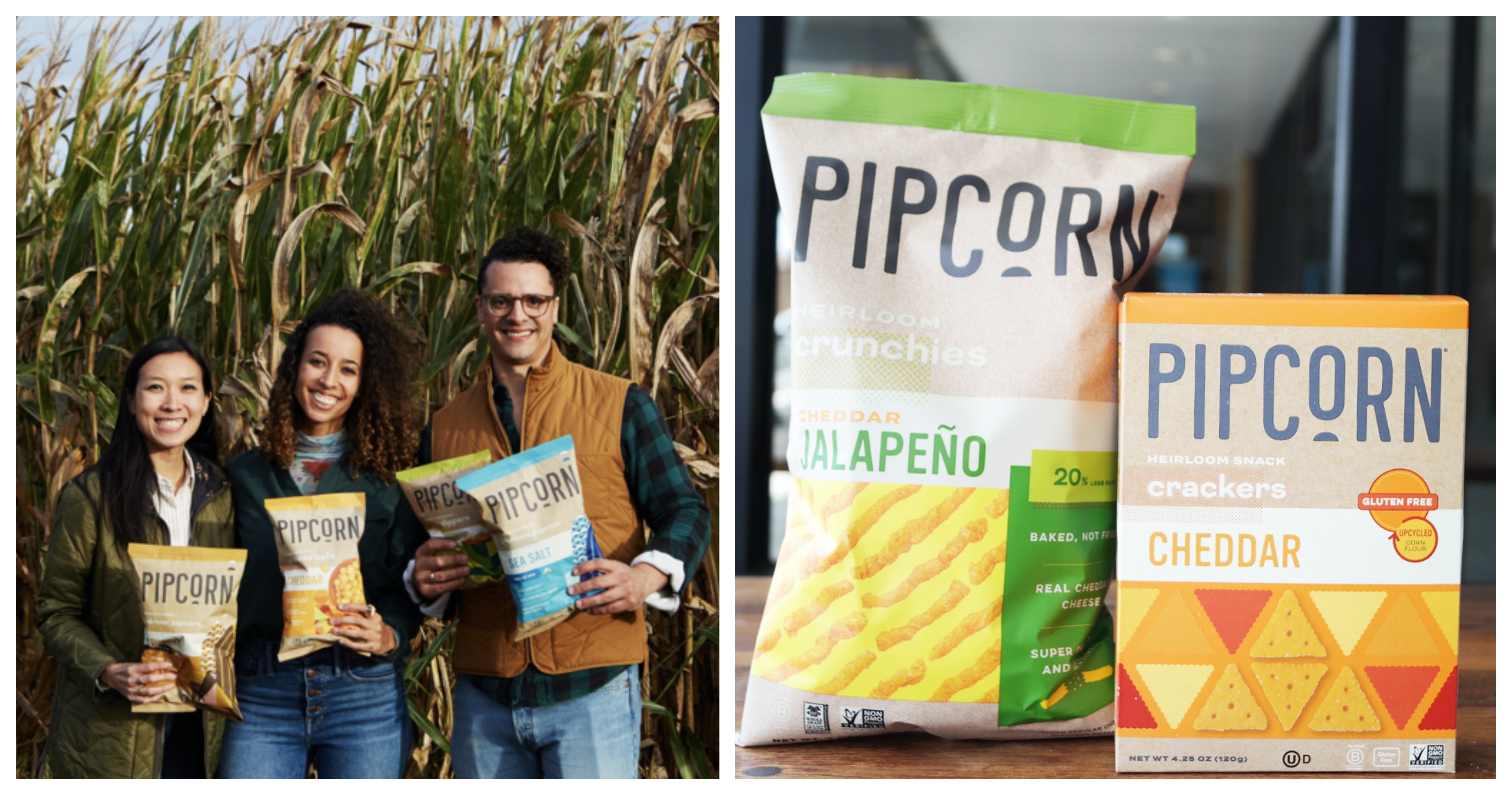 Pipcorn was born in 2012, when Jeff Martin was helping his sister, Jen, move apartments. With everything packed up except a bag of tiny heirloom popcorn kernels that Jen found in the Chicago health food store where she worked, they popped batch after batch of the most delicious popcorn they'd ever had! They liked this one so much, they tracked down the Indiana farmer who grew it from his family's heirloom seed stock. Together with Jeff's wife, Teresa, they created a new company, Pipsnacks.
They started with small batches popped in their mom's spaghetti pot. Soon after, they were picked out as one of Oprah's "Favorite Things", and eventually struck a deal on the ABC show Shark Tank, which helped take their brand nationwide.
The company is a proud women-owned, minority-owned, family business that loves snacks, especially ones made with heirloom corn! You can find their snacks with our crackers in Aisle 6 and our chips in Aisle 5.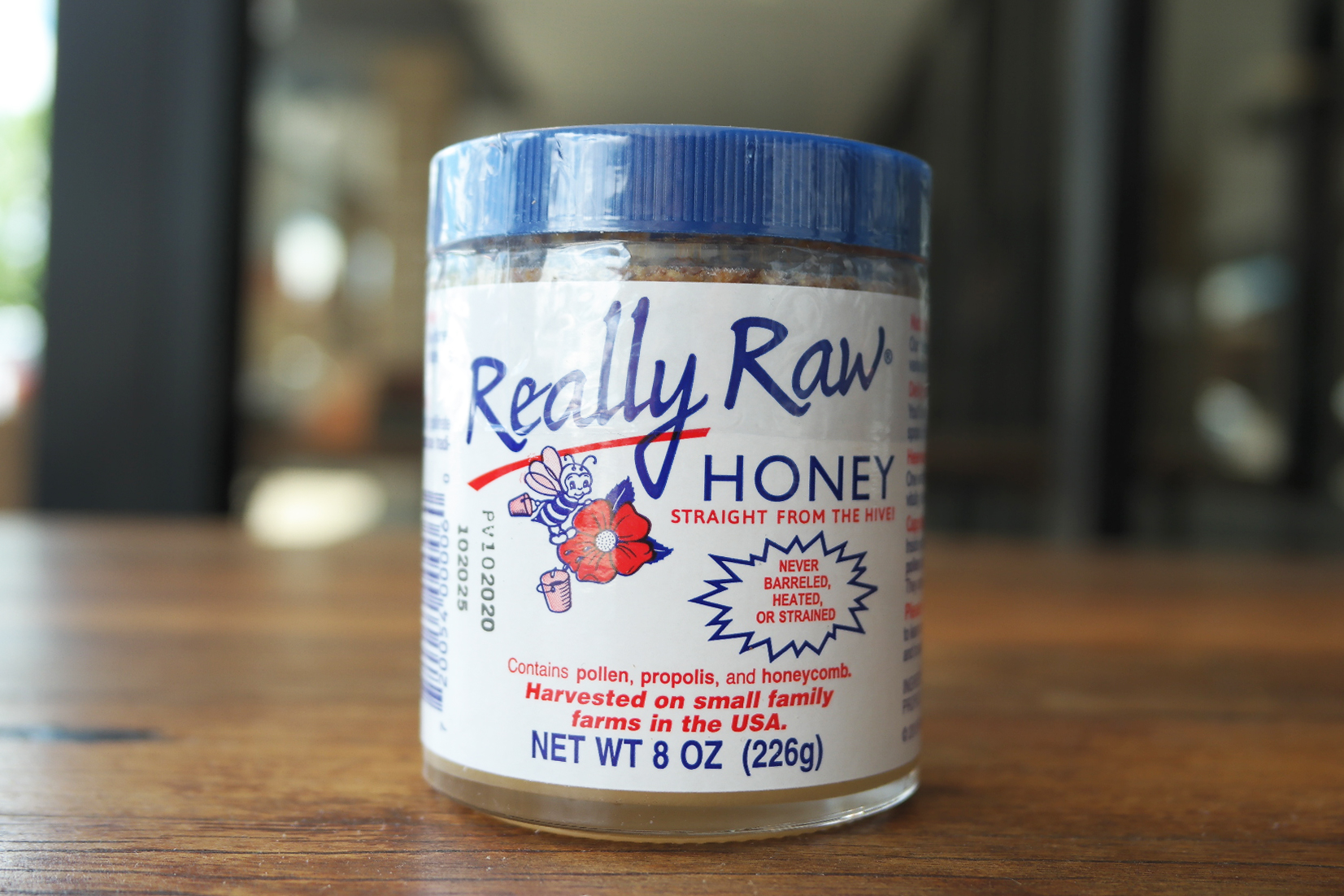 Really Raw Honey is a Black-owned business out of Baltimore, focusing on offering completely natural, raw and unstrained honey. The company promotes the use of nature's sweetest medicine and advocates for environmentally sound beekeeping.
There is a mentoring spirit among the beekeepers that produce Really Raw Honey too. They share knowledge, equipment and ideas regularly. When a new beekeeper joins the Really Raw Honey community, the seasoned beekeepers share all they know with the newcomer as the new beekeeper needs to make a complete turnaround in the way he or she practices their craft.
Really Raw Honey also supports family beekeeping operations. The honey is packed on-site at the beekeepers' homes and farms, straight from the hive. Their low-tech, hand-packing techniques use no heavy machinery or heating equipment and are suitable for all members of the family to participate in.
You can find Really Raw Honey with the rest of our honey selection in Aisle 1.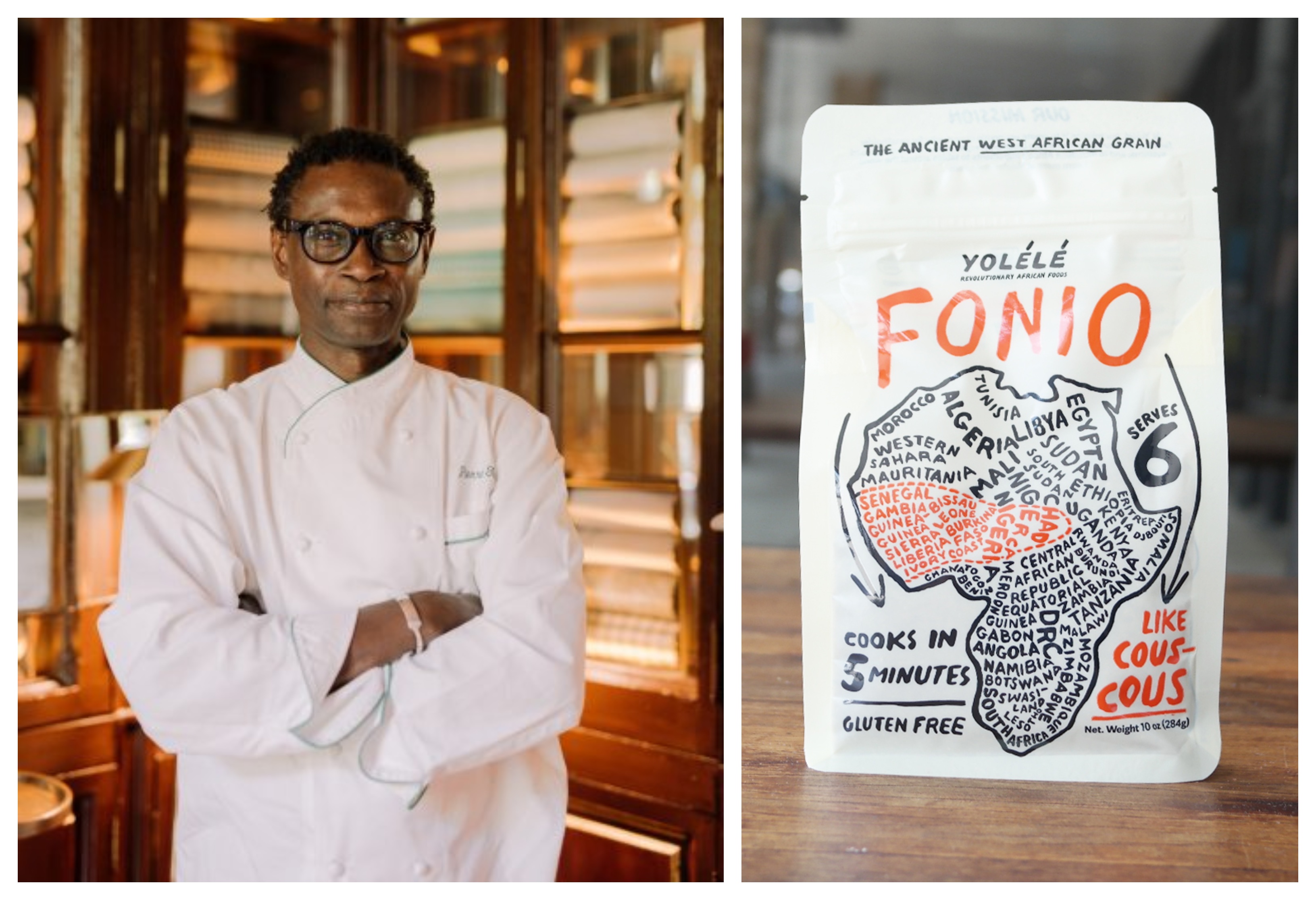 Yolélé is a Fulani term of exuberance used throughout West and Central Africa. It roughly translates to "Let the Good Times Roll" (or, like in New Orleans, "Laissez Les Bon Temps Rouler!"). People shout out "Yolélé!" to get parties started and people dancing.
Yolélé was co-founded in 2017 by Pierre Thiam, a Senegalese-born chef, and Philip Teverow, a food industry executive based in the US. They wanted to create economic opportunity for smallholder farming communities; to support biodiverse, regenerative, and resilient food systems; and to share Africa's ingredients and cuisines with the world.
Yolélé is focused on changing conditions for rural West African smallholder farmers. This population is among the world's most vulnerable. Many young people seeking job opportunities simply leave – often to overcrowded cities where jobs are hard to find or risk their lives on the dangerous path towards Europe.
Most people in West Africa rely on farming to survive, but they don't have access to markets. In West African villages, you often see women by the side of the road hoping to sell their day's harvest, but not enough customers to make a living. These farming communities face extreme poverty and a challenging path towards economic security. Yolélé is connecting smallholder farmers—mainly women—with local and global markets so they can support themselves from agriculture while increasing food sovereignty in the region.
Find Yolélé's fonio, a quick-cooking, gluten-free ancient grain that cooks and looks like couscous, in Aisle 2.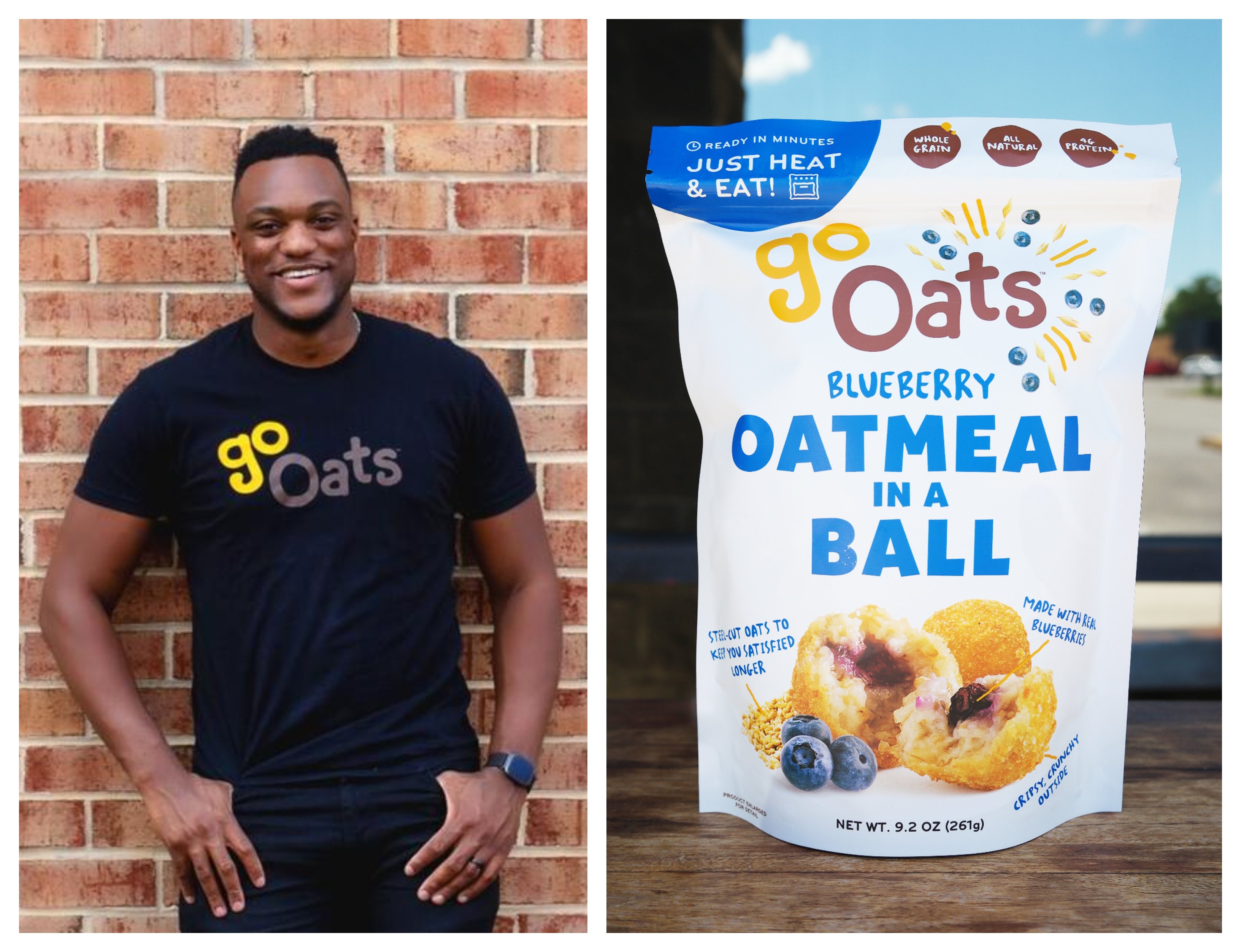 GoOat's founder & COO, Nahum Jeannot, says his inspiration for mobile, healthy snacks came from his mom and grandmom. Whether rushing to church, school, or a game, they always made sure Nahum and his siblings ate well, even when they didn't want to. Nahum recalls coming down to a bowl of oatmeal in the mornings, made from scratch with real ingredients. GoOats are his version of that oatmeal, a childhood favorite without the bowl.
Oatmeal and convenience are the two pillars of the brand, giving customers the perfect foundation of nutritious oatmeal in a convenient easy-to-eat format. Their chef-inspired oatmeal bites, also featured on Shark Tank, are pioneering a new way to enjoy a healthy and convenient breakfast because they believe breakfast shouldn't be a chore. The company's mission is to help folks eat healthier at breakfast and all the time, by giving them a fun-to-eat, convenient food that is healthy and appealing to children and adults alike.
You can find GoOats in our freezer section in Aisle 5.
Do you know of any other Black-owned businesses whose products you'd love to see on the shelves at Good Foods Co-op? Shoot us an email at goodfoods@goodfoods.coop, and we'll see if we might be able to bring them in!