We're celebrating 50 years of cooperation! Save the date for our Annual Owners Meeting—once again in person this year—cast your vote in our annual election and learn the latest details on your Co-op's financial position, including our upcoming Capital Campaign.
Plus, enjoy recipes that will green up your plate, discover the truth about carbs and why you need to be eating them and look back on our Co-op's history with a retrospective about its humble beginnings from those who were there.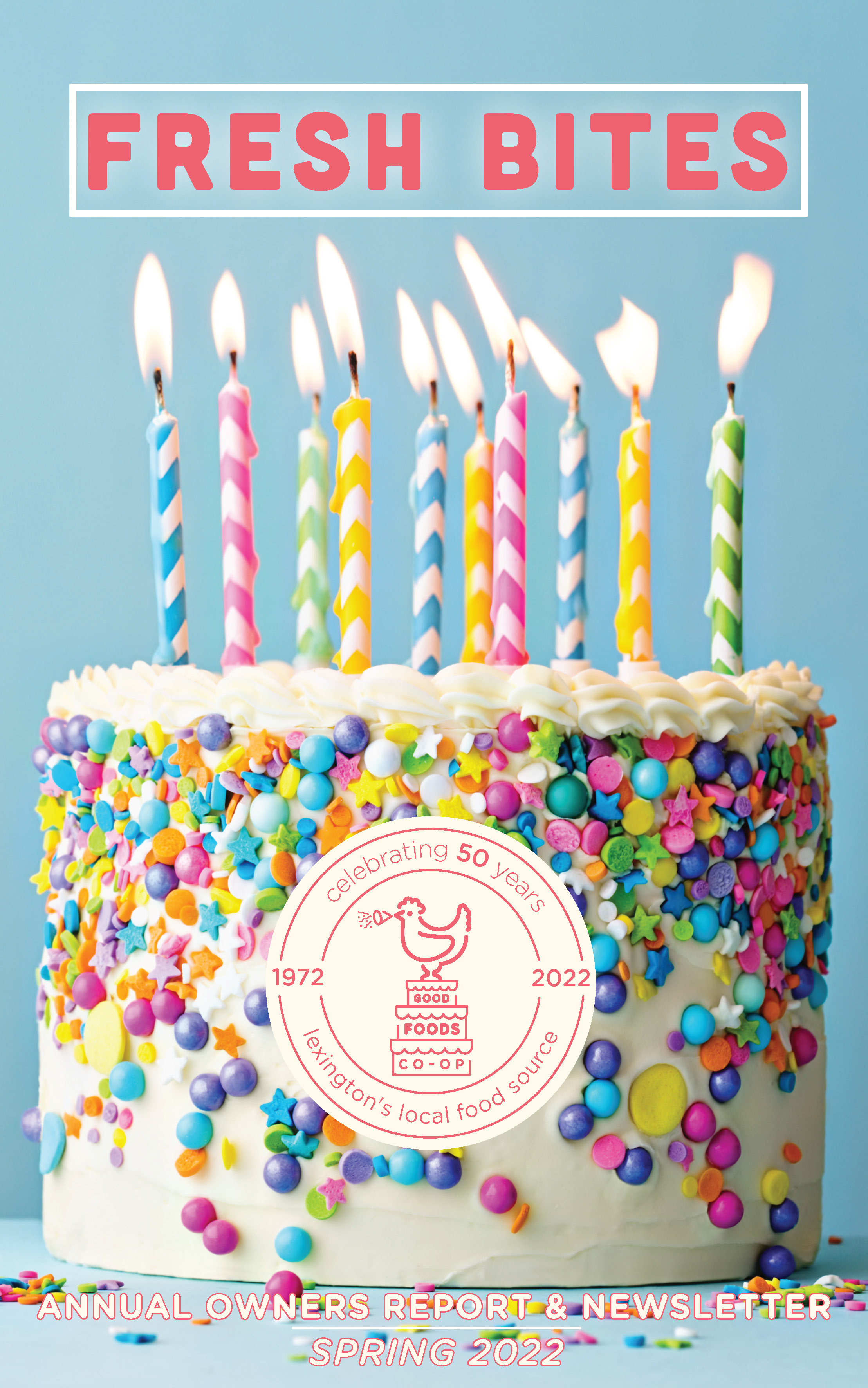 Click on the photo above to check out our latest issue of Fresh Bites!
This digital newsletter is best viewed on a desktop using fullscreen mode.